[International]
A Brief History of Transgender Characters in Video Games [Updated]
When the question was raised I realized that maybe not as many people as I thought know about the history of transgender characters in video games. Especially gamers who are not into the fighting game genre.

[Brasil]
Travestis e prostitutas tiram a roupa no meio da rua em plena luz do dia em Brasília
Elas se exibem nos horários de maior movimento no Setor de Motéis de Taguatinga Sul

[Brasil]
Presídio gaúcho reserva espaço para gays e travestis
36 gays, travestis e seus companheiros vivem em uma ala "arco-íris" no Presídio Central de Porto Alegre. A seção foi criada há oito meses por sugestão de uma ONG ativista. O resultado, de acordo com os administradores do local, é positiva.

[Brasil]
Ex-BBB Ariadna vira piada na internet com música do Rei Roberto Carlos
E parece que a ex-BBB se identificou com a mais nova música de sucesso do Rei

[Turkey]
Transgender Killings Rise in Turkey
Caesar sits huddled down a darkened back alley, her bleached blonde hair falling in strings down her face. She says the streets are not safe.

[Moldova]
Anti discrimination law passes second stage of parliament
An anti-discrimination law, which could mean that crimes against LGBT people would be punishable by fines, or prison, has passed the second stage of parliament in the Republic of Moldova.
Moldova votes for anti-gay bigot ban

[Singapore]
She may be the start of something new
Ecstatic. That was Angel Aurora Jalleh-Hosey's first reaction when she found out she had won our first Beauty Queen Of The Year award over a "real woman" and a "real man".

[Canada]
Jenna Talackova: Canada's next reality TV star?
The transgender beauty queen from Vancouver opens up about life in the past few months, and her whirlwind future

[USA]
Year in Review: EEOC issues landmark decision banning trans bias
The U.S. Equal Employment Opportunity Commission (EEOC) ruled in April that job discrimination against employees due to their gender identity is equivalent to sex discrimination under existing federal law.

[USA]
A Remarkable Year for Transgender Civil Rights
The "baker's dozen" of 2012 -- the most incredible 13 months in transgender (as well as LGBT) civil rights history, began on Dec 6, 2011, with two remarkable events. The first was a presidential proclamation:

[DC, USA]
Year in review: Gray names trans women to Human Rights Commission
In what LGBT activists considered an historic development, Mayor Vincent Gray on July 11 administered the oath of office to transgender advocates Earline Budd and Alexandra Beninda as members of the D.C. Commission on Human Rights.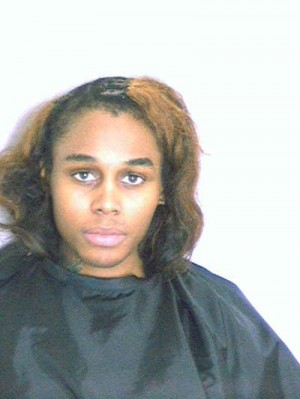 [NC, USA]
Authorities say man fraudulently purchases breast implants
Investigators say a man duped a local laser clinic out of more than $6,000 for breast implants.
Detective Andy Manis of the McDowell County Sheriff's Office charged Gartrell Octavius Burton, 24, of Dekalb County, Ga. with one felony count each of obtaining property by false pretense and conspiracy to obtain property by false pretense.

[PR, USA]
Puerto Rico Introduces New Guidelines for Hate Crimes
At least 18 members of Puerto Rico's LGBT community were murdered in 2010 and 2011 alone. But to the frustration of many gay rights activists, no killings or assaults targeting members of the LGBT community have ever been classified as hate crimes, according to Pedro Julio Serrano, a spokesperson for the U.S.-based National Gay and Lesbian Task Force.

[Bolivia]
La diversidad sexual toma hoy la terminal de buses
El arte fotográfico y textos literarios se integran hoy en una exhibición inédita que copará los ambientes públicos de la terminal bimodal.
Se trata de la colección Calendario 2013 de las diversidades sexuales y de género de fotógrafos y escritores de seis países, la mayoría de Bolivia, que integraron sus voces creativas para expresar mensajes por la libertad de los hombres y las mujeres a asumir la orientación sexual e identidad de género de su preferencia.

[Costa Rica]
Demanda comunidad homosexual de Costa Rica al Estado ante CIDH
La comunidad de gays, lesbianas, bisexuales, transgéneros e intersexuales (glbti) de Costa Rica inició un proceso de demanda contra el Estado, en el sistema interamericano de derechos humanos, informó hoy un líder de ese sector poblacional.