[Portugal]
"Para cada panela há um testo". Será mesmo?
Sempre ouvi dizer que "para cada panela há um testo". Pelos vistos, ou há testos a menos ou panelas a mais. Ou, por outro lado, há pessoas que não têm direito a um testo. Aponto mais para esta última hipótese.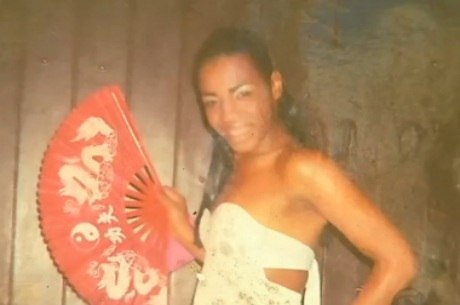 [Brasil]
Travesti é achado morto com 6 tiros na baixada; polícia investiga motivação homofóbica
Rafael da Silva Tavares, de 21 anos, foi encontrado morto com seis tiros em um terreno na Baixada Fluminense.
O jovem era travesti e foi visto pela última vez em um quiosque em Magé. Na ocasião, em 19 de julho passado, ele estava acompanhado de outro travesti quando entrou em um carro branco com dois homens dentro.

[UK]
Coroner rebuked over attack on Press in suicide case
A coroner has been given an official rebuke after making an outspoken attack on the Press over its coverage of a male primary school teacher who returned to class as a woman, it emerged yesterday.

[UK]
Brighton: Paedophile who worked as a drag queen jailed for 26 months
A paedophile who worked as a drag queen in Brighton has been jailed for arranging to have sex with a father and his two young children in Wimbledon, south-west London.

[Australia]
Federal anti-discrimination laws come into effect
Australian LGBTI organisations have welcomed the protections provided by the groundbreaking Sex Discrimination Amendment (SDA) bill that came into effect yesterday, but anticipate some adjustment as federal and state governments negotiate how the law will apply.

[New Zealand]
Tolley says Corrections are looking into issues faced by trans* prisoners
A comprehensive review of the transgender prisoner policy is currently being undertaken by the Department of Corrections. Minister Anne Tolley says "potential changes to the Corrections Regulations are being worked through which would enhance the management of transgender prisoners in our prisons."

[USA]
New study: Transgender troops face rampant discrimination
While transgender people serve in the military at a rate double the general population, they nonetheless face discrimination during and after service, according to a new study.
New Study: Transgender People Face Substantial Discrimination in Military Service

[NC, USA]
New transgender group provides safe space
Organizers of a new social and support group for transgender people held their first meeting of Trans* in the City on in mid-July.

[PA, USA]
Community continues to grieve Williams
On July 13, a transgender woman was brutally murdered in North Philadelphia. The following week, her alleged murderer was captured and, days later, the LGBT community game together to mourn.

[Jamaica]
Human Rights Watch condemns killing of Jamaican transgender teenager
Human Rights Watch (HRW) has called on Jamaica to conduct a "thorough, impartial and effective investigation" into last month's killing of a transgender teenager.


[Paraguay]
Balean y matan a travesti en Fernando de la Mora
En la fría madrugada de este lunes, un travesti fue asesinado a balazos presumiblemente de parte de un cliente. El hecho ocurrió en Fernando de la Mora.