[International]
Venezuelan wins transgender beauty pageant
A Venezuelan contestant in the all-transgender Miss International Queen pageant won the crown this weekend in Pattaya, Thailand. The winner, Isabella Santiago, topped out a number of contestants from 18 different countries. According to a judge, their selection of Santiago was unanimous.
Venezuelan crowned transgender beauty queen in Thailand contest
Venezuelan crowned transgender beauty queen in Thai contest

[Brasil]
Brasil lidera ranking de assassinatos de pessoas trans, diz pesquisa internacional
O Brasil tem um título mundial para se envergonhar. Ele lidera a lista de países que mais assassinaram pessoas trans - travestis, mulheres transexuais e homens trans - em todo o mundo.

[Brasil]
Ielar nega atendimento a travesti identificado pelo nome feminino
O travesti Camila Silvestre, 42 anos, não conseguiu ser atendida no hospital Ielar, em Rio Preto, ao apresentar guia de encaminhamento da Unidade de Pronto Atendimento (UPA) Jaguaré com seu nome social. Com o dedinho do pé direito quebrado, precisou se dirigir a outra UPA, dessa vez a Central, para solicitar uma guia com o nome identificado em seu RG, Nelson Luis Silvestre. Só com a "correção" na guia ela foi atendida e medicada.


[Brasil]
Travesti morre esfaqueado no Jardim Tortelli
Um travesti morreu após ser esfaqueado na rua Paschoal Bruno Coraza, no Jardim Tortelli, por volta de 1 hora da madrugada desta quinta-feira. De acordo com a PM, o autor do crime, fugiu do local.
Os policiais foram acionados pelo Copom para atender ocorrência de uma pessoa esfaqueada no peito. Chegando ao local, a PM constatou que se tratava de um indivíduo, identificado como Ericklis Luan de Lima Siribelo, de 19 anos, mais conhecido como "Letícia". Os policiais chamaram o Samu para prestar socorro a vítima, mas quando a unidade chegou ao local, o rapaz já havia morrido.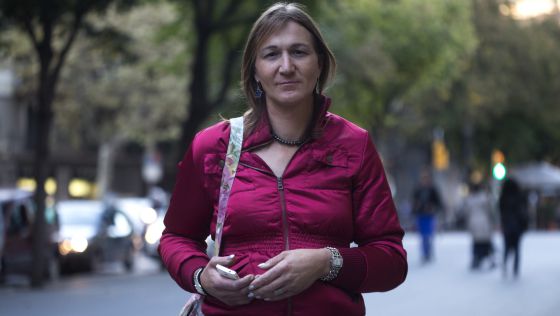 [España]
"No quiero tener que disfrazarme de hombre para poder ver a mi hijo"
Una transexual denuncia a su ex por obligarle a visitar al niño con "apariencia masculina"
Gerardo Darriba se casó con I.P.M. en 2005. "No me atrevía a salir del armario, a asumir lo que era, y pensé que si me casaba y tenía una familia me podría olvidar de esto. Pero me equivoqué". Gerardo se sentía una mujer. Cuando ya no pudo más, comunicó a su esposa su intención de cambiar de sexo.
Una madre transexual reclama el derecho a ver a su hijo sin tener que disfrazarse de hombre

[UK]
Ex-soldier plans sex change to compete as a woman in 2020 Olympics
A West Kingsdown legal secretary is aiming to become the first transwoman to compete at shooting in the Olympics after being selected for a national training camp.

[Ireland]
Transgender people face uphill struggle
Some high-profile transgender people have brought their status into more mainstream society, but experts say the supports for those who need to transition in Ireland are sadly lacking.

[Malaysia]
Isma urges appeal against Court of Appeal's decision on transgenders
The Muslim group's law division chair Muhammad Luttfi Abdul Khalid says the appeal is necessary because the court's decision will be used as a precedent against similar issues in the future.
There are limits to freedom, says Perak mufti
Negri mufti questions court decision allowing Muslims to cross-dress
Transgenders a VIRUS that could infect Muslims - ABIM

[Philippines]
Transgender abducted, assaulted inside van at Magallanes Interchange
Tine, 19, a fashion student and a transgender woman, was on her way to school when three men on board a heavily tinted van grabbed her and pushed her inside the vehicle in broad daylight at the Magallanes Interchange near Edsa and sexually abused her on Sept. 4 last year.

[USA]
Transgender Men Who Become Pregnant Face Social, Health Challenges
"Pregnancy and childbirth were very male experiences for me," said a 29-year-old respondent in a study reported Friday in Obstetrics and Gynecology. "When I birthed my children, I was born into fatherhood."

[USA]
VIDEO: Fallon Fox Demands Apology From Joe Rogan For "Blatant Misogyny & Transphobia"
Transgender mixed-martial-artist Fallon Fox is pissed off at UFC commentator Joe Rogan for recent comments he made that she claims are "blatant misogyny and transphobia," and she's letting him know it.

[NY, USA]
Transgender woman who was victim of Bushwick bias attack fights back with forgiveness
A transgender woman in Brooklyn is fighting back against hatred and ignorance with words of forgiveness after she was the victim of a vicious bias attack that nearly killed her.

[OH, USA]
Transgender woman suffered brutal attack in downtown Toledo
A group of men following a transgender woman reportedly shouted, "That's a dude in a dress," and other derogatory comments before attacking and robbing her Monday in downtown Toledo.
Candice Rose Milligan, 33, formerly Shawn Milligan, was released from Mercy St. Vincent Medical Center Thursday. She had undergone two surgeries and recently had her jaw wired shut because of a broken mandible, said Dave Crafts, executive director of EqualityToledo, an advocacy group that works to eliminate discrimination based on sexual orientation, gender identity, and gender expression.
Ohio: LGBT Leaders, Politicians Call for Justice After Transgender Hate Crime
Councilman Ford urges federal probe of attack on transgender woman