[International]
Head Transplants 'Could Replace Gender Reassignment Surgery' for Gender Dysphoria
An Italian neuroscientist researching the possibility of human head transplants believes that the procedure could help people with gender dysmorphia.
Dr Sergio Canavero, of the Turin Advanced Neuromodulation Group, published a summary of the technique, known as 'Gemini' spinal cord fusion, in the Surgical Neurology International journal this month.

[International]
A Transgender person is being murdered every 29 hours. Can you stop killing us for just one week?
Another trans woman was murdered before I could publish. R.I.P. Sumaya Ysl
A trans woman is slain every 29 hours yet we make up less than 1% of the world's population. TransGendercide is taking place. Certain segments of society have declared war on us and we are dying at a rate that endangers the existence of our very community.

[Brasil]
Cabeleireira transexual põe casa à venda para fazer cirurgia de mudança de sexo
O que você é capaz de fazer em busca de um sonho? A cabeleireira Jenny Kate Machado Dos Santos pôs à venda a própria casa, em que reside no município de Barras, para conseguir recursos e custear uma Cirurgia de Redesignação Sexual (SRS), conhecida popularmente, como mudança de sexo. Este não foi o único sacrifício-para muitos um ato de loucura- da primeira transexual do Piauí a casar no religioso. Em 2014, ela morou de aluguel após vender a residência para a concretização do procedimento cirúrgico, porém, sem sucesso.

[UK]
NHS Tayside spent £250,000 on sex-swap surgeries
NHS Tayside has spent more than £250,000 on gender reassignment surgery over four years, new figures have revealed.

[UK]
General Medical Council drops case against transgender doctor
A doctor who provides specialist healthcare for trans people will not face action from the General Medical Council.

[UK]
EastEnders is bringing in a transgender role
EastEnders is going to introduce its first transgender character.
The show's executive producer Dominic Treadwell-Collins announced the change at Student Pride in London.

[Ireland]
ACT NOW for Gender Recognition
The Gender Recognition Bill will be debated in the Dáil on Thursday 5th March. There is still time to lobby for changes to be made to the Bill based on principals of human rights and best-practice. It's critically important that issues are raised in the debate and that trans voices are at the centre of discussions on legislation that will impact our lives. Please ACT NOW!

[Belgique]
La discrimination et la situation des personnes transgenres en Belgique
Etude concernant la discrimination et la situation des personnes transgenres en Belgique


[Turkey]
Trans pre-candidate for Turkish general elections: I am in this race to get our rights once and for all
Trans activist Niler Albayrak submitted her pre-candidacy for the main opposition party for the 2015 general elections in Turkey.
During our interview, Albayrak said: "I became a member of the Human Rights Association's Istanbul branch in 1987. My struggle started back in those days. I really wanted to fight for the oppressed, the marginalize, and especially LGBTIs."


[Serbia]
'I Will Never Wear Trousers Again': Meet Serbia's First Transgender Army Major
"I shall never ever wear trousers," says the Serbian army's first transgender officer. There may be several other things Helena will never do again after serving in the Armed forces as a man for more than 20 years and after being married to a woman for 21 years.

[Egypt]
Video: 6 'transsexuals' arrested for alleged prostitution
Six alleged male to female transsexuals and a biological female were arrested Thursday at a cabaret on Haram Street in Giza for soliciting prostitution, Youm7 reported.
The police said they received information that a large number of homosexuals and transsexuals, pimped by the 21-year-old woman, will gather at the cabaret with a price of 3,000 EGP ($390) per hour with any of them, according to Youm7.
Egypt arrests seven for gay sex

[Papua/New Guinea]
Papua New Guinea's gay and transgender community finds safety in Hanuabada village
The sleepy coastal village of Hanuabada sits on the north western outskirts of Papua New Guinea's capital, Port Moresby, and is probably best known for producing half of PNG's national cricket team.

[Canada]
One Montreal family's fight for transgender rights
When she was just two years old, Elijah knew that her body didn't match the way she felt on the inside.

[Canada]
Transgender rights bill gutted by 'transphobic' Senate amendment
Conservative senator's amendment exempts sex-specific locations like washrooms, crisis centres, prisons
Gender is more than just genitals, writer says

[USA] [Commentary]
IT HAPPENED TO ME: My Father Transitioned When I Was a Kid and It Was Nothing Like "Transparent"
When I was four years old, my father transitioned. I wish I could've watched a TV show show about a family like mine.
Suddenly, my childhood is trendy. My childhood won a Golden Globe Award. ABC Family is making a reality show about it. But I really knew that my time had come when the Kardashians got in on the action.

[USA]
4 Transgender Actresses Who Could Have Been Cast In The Danish Girl
Eddie Redmayne is having a heckuva February! First he wins an Oscar for his role in The Theory Of Everything, and now the first image of him in the upcoming biopic The Danish Girl has been released, and is blowing people away.

[USA]
Tucker Carlson: 'I would love to see an SNL sketch like making fun of transgender bathrooms'
Fox News host Tucker Carlson said on Sunday that he would like to see comedians mocking transgender people instead of the terrorist group ISS.

[GA, USA]
"3 Years of Torture Is Enough": A Transgender Inmate Sues Georgia Prisons
Ashley Diamond has repeatedly tried to castrate and kill herself, but the state refuses to allow her hormone therapy.

[ID, USA]
Add the Words supporters rally at Idaho Capitol
Liz Keyes, 18, holding a sign, and Ghanda Hendryx, 18, were among several hundred people who gathered and walked around the Statehouse on Friday evening in support of Add the Words, a month after the House State Affairs Committee voted to prevent the bill from going to the full House.

[KY, USA]
Kentucky Senate Quietly Approves Bill Targeting Trans Students
If passed, the bill would prohibit trans students from accessing the restroom or locker room that corresponds with their gender identity.
Ky. Senate OKs bill requiring separate restrooms for transgender students

[MA, USA]
Mother of Trans Son Pens Heartwarming Letter for His 5th Birthday
Try not to 'aww!' at this Boston mom's public declaration of love for her young transgender son.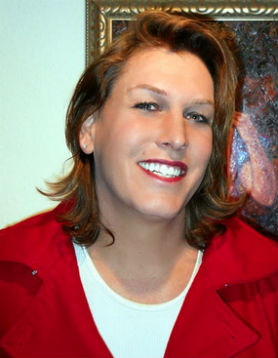 [MD, USA]
Transgender advocate to run against Hoyer
Former Navy SEAL Kristin Beck files to run against second-highest ranking House Democrat in 2016 primary
Kristin Beck, a well-known transgender advocate for open military service for LGBT people and a former member of the SEAL Team Six counterterrorism unit, earlier this month filed a declaration of candidacy with the Maryland Board of Elections that she intends to challenge incumbent U.S. Rep. Steny Hoyer (D-Md.) in the Democratic primary for the Free State's 5th Congressional District seat.

[NC, USA]
Mother believes bullying led to transgender teen's suicide
It was practically unbearable for any parent to endure, but on Friday the mother of Ashlyn Haffner, who went by Ash, went back to the road where her child took her own life, near their Indian Trail home Thursday night.

[NC, USA]
Charlotte youth's suicide prompts support, evokes emotion
Local LGBTQ youth services organization offers free therapy, safe space drop-in center


[NM, USA]
This Trans Bride and Her Prince Are Turning Heads
It was a long road for Eusabia Dominguez and Jason Gilbert, but they found their happy ending.
Eusabia Dominguez became one of the first out transgender brides in New Mexico when she married fiancé Jason Gilbert Saturday.

[OH, USA]
'Die-in' at Fountain Square protests rise in violence against transgender people
The Transgender Community of Greater Cincinnati staged a "die-in" in the heart of the city Saturday afternoon to protest an alarming trend of violence against trans people across the country.

[PA, USA]
Black Madam: Amber was like a walking billboard
Padge-Vivtoria Windslowe, the self-proclaimed "Michelangelo of buttocks injections," testified yesterday on cross-examination that she had enhanced the butts of celebrities like model Amber Rose and had even been sought out by the likes of rapper Nicki Minaj.


[Colombia]
"Soy la primer mujer transgénero de la Facultad y seré la primera enfermera graduada": Diana Sofía
Tiene 21 años, estudia Enfermería y es una mujer trans; Diana Sofía Restrepo Rojas cuenta la historia de su transformación y su vida universitaria.
"Me considero una persona sencilla, cariñosa y tierna, también inteligente porque no cualquier persona pasa a esta Universidad", guiña el ojo y matiza, "a veces soy despistada, pero nada fuera de lo normal". Su nombre es Diana Sofía Restrepo Rojas, tiene 21 años y estudia el pregrado de Enfermería en el quinto semestre.