[Europe]
Euro Assembly plan to pass pro-gay measures thwarted
Anti-gay MPs delayed a plan at the Parliamentary Assembly of the Council of Europe (PACE) to pass two important pro-LGBT measures Jan. 27.One measure contains recommendations to the 47 member nations of the Council of Europe on combating discrimination based on sexual orientation and gender identity. The other would submit LGBT-related proposals to the CoE's Committee of Ministers, which represents the governments of the 47 countries.It was only the third time PACE had tackled LGBT issues and the first time in 10 years.But the effort fell apart when opponents introduced some 70 hostile amendments.
[Brasil]
Conferência militante em Curitiba articula suas primeiras propostas
V Conferência ILGA-LAC apresenta sugestões de ações desenvolvidas nas pré-conferências
Trans reunidas em conferência se jogam em desfile só para elas
[Brasil]
Travestis e transexuais são foco de seminário em Brasília
Evento em Brasília vai discutir as principais demandas do segmento trans brasileiro
[Brasil]
Boatos sobre suposta transexualidade de Lia invadem a web. Amigos negam
BBB10: Lia fala que é transexual e boatos voam via Twitter
[UK]
Trans woman told it was 'illegal' for her to use women's toilets
A trans woman has spoken of her humiliation at being wrongly told it was illegal for her to use the female toilet in her local pub.
[UK]
Pope attacks Equality Bill's stand on gay and transsexual employment rights
The Pope has attacked the UK's equality legislation Ð thought to include the government's new Equality Bill Ð ahead of a visit to the UK.
Pope sparks gay fury over equality beliefs
Papa critica projeto de lei britânico contra a discriminação de homossexuais
El Papa arremete contra un proyecto de ley británico que evita la discriminación a gays
Previsível, Papa critica lei anti-homofobia do Reino Unido

[UK] [Commentary]
Chaos at Queer Question Time
A drink is hurled – or was it an id badge? A speaker quits the stage in tears (but returns in time for the final round-up). Recriminations follow Julie Bindel's appearance at Queer Question Time.
[Blog/Commentary] On Bindel's Bigotry
[Itália]
Abren en Italia la primera prisión especial para trans - Activistas a favor de esta medida
Los prisioneros trans, particularmente los que hacen la transición del género masculino al femenino, podrán continuar sus tratamientos hormonales o psicológicos que habían quedado interrumpidos con su ingreso a prisión.

[Malta]
Ministers disappoint on gay rights concerns
The Malta Gay Rights Movement expressed its concern on the position expounded by outgoing Social Policy Minister John Dalli with regards to access to health for transgendered persons.

[Nepal]
Transexual se lanza a la politica en Nepal
Nuevo avance de la visibilidad en Nepal. Siguiendo los pasos de Sunil Babu Pant, primer diputado abiertamente gay en la historia del país, ahora es Bhumika Shrestha, una mujer transexual, la que ha decidido lanzarse a la arena política en defensa de las personas LGTB. Lo hará desde las filas del Partido del Congreso (NC).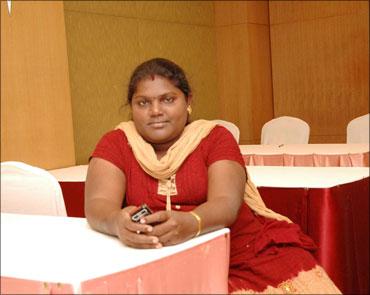 [India]
Transgenders find dignity, and life, through microfinance
Today she is Gopika, but yesterday she had another identity; that of a man: she was Gopi then.
She was known by that name till she ran away to Mumbai to avoid the kind of isolation and ridicule she faced in her home town, Salem (in Tamil Nadu).(Photo: Sreeram Selvaraj - Gopika who now leads a life of dignity and honour.)

[Canada] [Blog/Commentary]
And the Beat Goes On
A trans friend and I were chatting about blogging the other day -- or perhaps I should say, a female friend and I were chatting. We've both had gender reassignment surgery in the last few months, so we are legally female now. Our respective provinces don't see us as transsexuals: we're women.

[USA]
Air Marshals Dogged by Discrimination Complaints in Field Offices
Excerpt: A transsexual air marshal in Miami sued saying she was harassed repeatedly after transitioning from male to female and was told that if she needed to use the bathroom she would have to go to Lester's Diner a quarter-mile down the road.

[USA] [Commentary]
With REAL ID, Privacy Concerns for the Transgender Community
The level of data collection mandated by the REAL ID Act of 2007 should raise concern for all American citizens who enjoy their privacy, because it mandates unprecedented levels of data collection and an equally unprecedented level of nationwide access to that data (EPIC, 2007, 14). There are a some sectors of the population, however, that are particularly at risk from the expanded collection and accessibility of personal information. EPIC provides one example: survivors of family violence, who could be easily tracked if an abuser gained access to any DMV or law enforcement database (2007, 15). Another such group is transgender people, who would be placed at a high risk of harassment and assault if the REAL ID regulations were implemented.

[USA] [Blog/Commentary]
Moving forward on employment, with or without ENDA
One implicit message of President Obama's State of the Union address last week lies in what he did not say. He promised to move ahead with prioritizing a repeal of Don't Ask Don't Tell; he did not mention ENDA. While a vote on ENDA in the House is probably still likely some time in 2010, prospects in the Senate are very tough. The harsh truth is that because the bill includes protection for gender identity - which I believe it should - it may take considerably longer to enact. If Dems lose a significant number of seats in either chamber, it will be an even bigger lift next year. On the other hand, if the 2010 elections go well for the Dems, there will be more momentum to move ENDA through both chambers in 2011. We'll know in about 10 months how that will turn out.

[USA] [Blog/Commentary]
Black Transpeople Are Making Black History, Too
It's Day One of Black History Month. It's the time that we set aside to honor our past, celebrate the present and look forward tom our future.
[MA, USA]
The power of change
It took almost four decades, but Cohasset resident Michelle Figueiredo is finally comfortable in her own skin and ready to start a new life.
Figueiredo, 38, said she wasn't at peace with herself until about five years ago. But her story is much deeper than that. It's about a woman who was struggling with self-image.
Born Michael Figueiredo, she spent more than three decades as a male trying to live up to other people's expectations.
That was before Michael became Michelle. (Photo)


[MI, USA] [Commentary]
You said it: Is regulating drivers licenses for transgender people worth the time?
Paul Scott, a Republican state representative from Grand Blanc with ambitions of winning Michigan's Secretary of State seat, recently became the center of controversy when he announced on his blog that he would "make it a priority to ensure transgender individuals will not be allowed to change the sex on their driver's license in any circumstance."

[TN, USA]
A champion for change
Jaimee Faucette knows what it means to be different. She also knows the importance of standing out in a crowd when civil liberties are on the line.
A transgender pre-op female, Faucette is an active member of the Tennessee Transgender Political Coalition, a group which advocates for the equality of the transgender community.

[UT, USA] [Commentary]
A growing majority
Imagine being fired from your job or kicked out of your apartment for no other reason than your sexual orientation or gender identity. Or pretend for a second that your domestic partner is hospitalized, but you're not allowed to visit. Or that the person on whom you are financially dependent is killed in an accident, yet you have no right to sue for wrongful death or to inherit property.
[Colombia]
Una travesti podría llegar por primera vez al Congreso en Colombia
Shelcy Sánchez aspira a convertirse en la primer travesti colombiana en obtener un escaño en el Congreso de su país para dotar de "condiciones dignas" a trabajadores sexuales, lo que genera entusiasmo entre la comunidad gay pero apatía y rechazo en otros sectores de la sociedad.