[Brasil]
Em Brasília, empresa impede transexual de utilizar nome feminino no crachá de identificação
Roberta Nunes , tem 30 anos, é física, tem especialização em engenharia e já trabalhou em duas grandes empresas de telecomunicações. Mas ainda sobre preconceito no mercado de trabalho por ser transexual – ela utilizou crachá de identificação em branco por três anos, na empresa em que trabalha, por não poder utilizar o nome feminino.

[Moldova]
GENDERDOC-M Receives 2012 UN Human Rights Award in Moldova
GENDERDOC-M Information Centre received its first Human Rights Award from the United Nations Moldova Country Office on December 10th, annually observed as the Human Rights Day. In their award justification motion, organisers stated that Moldova's only LGBT rights organisation was awarded for its work on combating discrimination through litigation, advocacy and awareness-raising activities, which especially showcased in 2012.

[Uganda]
Uganda will not tolerate promotion of homosexuality
President Yoweri Museveni has said that Uganda will not tolerate the promotion of homosexuality and warned pro-gay activists against such activities.

[India]
"Madurai safest place in State for transgender"
Two persons dressed in gaudy clothes walk up the pavement, unnoticed by the passersby, along the Kuruvikkaran Salai in Madurai in the evening. They stop at the first shop; clap their hands in a wavy fashion and get a en-rupee note in return. Even before one knows from where the claps came, the duo steps into another shop to repeat the routine. This is how these people, whose gender is identified by their dress and masculine voice, earn a living.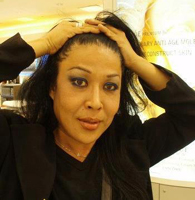 [Malaysia]
Make-up artist found murdered in his house
A make-up artist-cum-designer has been found murdered in his house.
Dead make-up artist had a wild side
Make-up artist Dicky found dead at home
Dicky may have known his killer
'Make-up artist had sex before he was murdered'
[Commentary] A death, religion and the Transgender Day of Remembrance

[Australia]
Trans group car wash a shining example
If your car looked sparklingly clean on December 8, you may have had it washed by Many Genders One Voice, a Healthy Communities Trans* Health Action Group, which held a fundraising cash wash outside Number 29 Cruise Club in Fortitude Valley.

[Australia]
From Anna to Andy
Sydney actor Andrew Guy, formerly Anna, is documenting his journey through gender transition. But before the film is even finished, he's already making waves both in the LGBT and mainstream communities.

[USA]
Cities Act To Protect LGBT Citizens When States Won't
The city council of Boise, Idaho voted this month to extend anti-discrimination protections for sexual orientation and gender identity in housing, employment and public accommodations to its residents, the second city to legislate anti-bias measures in the staunchly conservative state.

[IA, USA]
University of Iowa to ask students about sexual orientation, gender identity
The University of Iowa has become the nation's first public university to ask incoming students about their gender identity and sexual orientation in an effort to identify and support LGBT students.

[NY, USA]
NY Firefighter Acquitted of Assault Against Transgender Girlfriend
A Manhattan jury acquitted a New York firefighter of several assault chargers brought against him by an ex-girlfriend, a transgendered model who was once a contestant on the popular reality show "America's Next Top Model."
Bravest's new squeeze: strangle-case transgal

[NY, USA]
EXCLUSIVE: DA reopens unsolved 1992 case involving the 'saint of gay life'
The controversial death of Marsha P. Johnson, dubbed the 'mayor of Christopher Street,' is being put back under the microscope

[Chile]
Diversidad sexual: Nacer en una sociedad equivocada
Es lo que sienten las personas transexuales cuyo sexo no coincide con quienes son por dentro. Una mujer transexual es aquella que nace con genitales masculinos y siquis femenina, un hombre transexual es aquel que nace con una anatomía femenina y siquis masculina, pero ambos reniegan de lo que la sociedad les impone como conductas masculinas y/o femeninas acordes a sus genitales.