[España]
Niños transexuales, entre el ser y el parecer
Lleva las uñas pintadas y una camiseta en la cabeza que mueve como si fuera una larga melena, se ha puesto los zapatos de tacón de su madre y la contempla mientras se maquilla. "Mamá, yo de mayor quiero ser como tú", dice Uriel. "¿Quién decide quién es niño y quién es niña?", preguntó Pedro con dos años y medio, y añadió: "Porque conmigo se equivocó". En un pueblo de Sevilla, otro pequeño se hace pis en el cole porque se niega a entrar en los aseos de los varones. Los tres nacieron con genitales masculinos y les pusieron nombre de chico. Hoy son Ariel, Eva y María. Son niñas, y son felices.

[Scotland]
Stag attack academic taken out of intensive care
A Cambridge academic who was gored by a stag while visiting friends in Scotland has been moved out of intensive care, her colleagues have told ITV News Anglia.

[Greece]
Discrimination against transgender student raised in parliament
Despite a recommendation from the country's ombudsman that the woman's gender identity be treated with respect while attending Athens 2nd upper high night school, she continues to be subjected to 'escalating hostile, racist and transphobic behaviour'

[Turkey]
A Transsexual in Gaziantep University
Taha Tufan, a student at Gaziantep University (GAUN) Physical Education and Sport Academy, disclosed that he is exposed to discrimination at the university because of his gender identity. Tufan said, "They feel uncomfortable towards the organization of LGBTs. They want to make sure that everyone is the same. They can't tolerate different people."

[Turkey]
Crisis at the Hamam
Following the event when transsexual Ebru Kırancı was not allowed to go into the Galatasaray Hamam (bathhouse in Istanbul), a demonstration in front of the hamam drew attention to the venue. The venue owner Can Cenik says that the bathhouse clients are disturbed by transsexuals and that is why they do not allow them to enter the hamam.

[Turkey]
The Mother of Murdered Trans Woman: I Condemn the People Who Do Not Employ Our Daughters
We talked with Melek Okan, the mother of İrem Okan who was the victim of a transphobic hate crime in Bursa in 2010: "I still have contact with the other daughters. One of our daughters has recently undergone surgery. I hatefully condemn the people who do not employ our daughters. Remember not only İrem but also Ecem who was killed a year later."

[Singapore]
She married me despite my breasts
She married a Singaporean man with breasts. And the Vietnamese bride did it willingly.

[New Zealand]
Advocacy group hopes for second transgender MP
A group of Whangarei lawyers lobbying for transgender advocate Kelly Ellis' nomination as a Labour Party candidate in the election is hoping for a repeat of 1972 when traditional National voters changed tack.

[Canada]
Transgender teacher's discrimination complaint to be heard
A judge says a discrimination complaint filed by a transgender teacher who was fired from a Catholic school district for religious reasons should be heard by an Alberta human rights tribunal.

[USA]
Katie Couric Responds To Controversy Over Invasive Question About Transgender Guest
Earlier this week, transgender icons Carmen Carrera, best known for starring on "RuPaul's Drag Race," and "Orange Is The New Black" star Laverne Cox dropped by Katie Couric's talk show to discuss their careers and issues relating to the transgender community.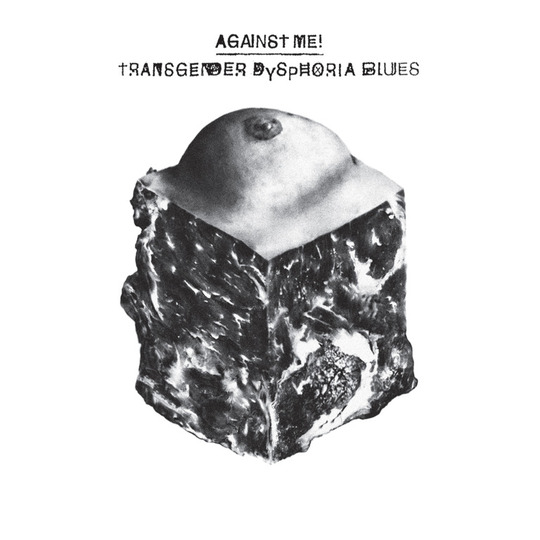 [USA]
Inside Against Me!'s "Transgender Dysphoria Blues"
Laura Jane Grace is the kind of frontwoman who locks eyes with stagedivers as they leave her realm and collapse into a sea of outstretched hands. She beams, either clutching at the mic stand before her or barreling down on the neck of her guitar, anchored by both as kids backflip and vault themselves off the lip of the stage and into the crowd. More people in the room are singing along than not; most bodies are represented by a raised fist or two, depending on the professed dedication of those present and their familiarity with the new stuff. It takes about a song and a half for the swirling vortex of a clumsy pit to devour the congregation, and throughout it all, the bright lights and busy atmosphere don't obscure Laura's vision. This is familiar territory. These fans are familiar faces. These choruses go over just as well in Brooklyn as they do in New Haven, Boston, DC and Philly. This is an Against Me! headlining tour, just like any other.
Transgender Dysphoria Blues
First Listen: Against Me!, 'Transgender Dysphoria Blues'

[USA]
Jared Leto wins Golden Globe for playing transgender woman in Dallas Buyers Club
'I never expected it, I never even dreamed of it'

[CA, USA]
Glendale Unified on pace with new state law to protect transgender student rights
A new California law that took effect earlier this month expands the rights of transgender students, allowing them to participate on sports teams and use school facilities such as restrooms and locker rooms that correspond to each student's gender identity, and not necessarily the gender listed on the student's record.
Right Rallies Against Transgender Bathroom Access

[Ecuador]
¡Trans presentaron vídeo de supuesta discriminación!
La evidencia fue entregada a la Defensoría del Pueblo. Representantes de la compañía abrirán investigación sobre lo sucedido y sancionaron a una ejecutiva.

[Argentina]
Educación modificó 40 nombres en títulos de egresados trans
El Ministerio tomó esa decisión a pedido de los interesados. Santa Fe es la única provincia que tiene esa normativa. Además, se realiza "un acompañamiento de los estudiantes que están en situación de cambio", afirmó el secretario de Innovación Educativa