[España]
La transexual Amor, entre los primeros nominados de Gran Hermano
Amor, la transexual que participa del reality, está entre los primeros nominados a dejar la casa de Guadalix del concurso de "Gran Hermano" que emite Telecinco.
[Lithuania]
Euro court rules for Lithuanian transsexuals
The European Court of Human Rights issued a ruling Sept. 11 strengthening the rights of transsexuals in Lithuania.
Such individuals already had the right to officially change their gender but the nation has failed to pass enabling legislation necessary for them to gain access to full sex-reassignment surgery through the country's health care system.
[Thailand]
Please call me "Miss," transgendered Thais say
Yonlada Krerkkong Suanyot says she's every bit a woman, except for on her identity card which identifies her as a man.
Although Thailand has a worldwide reputation as a paradise for transsexuals, with gender reassignment surgery widely available and relatively cheap, the kingdom does not allow people to officially change their gender for legal purposes.
Activists are now trying to change that, proposing a new law that would allow transvestites and transsexuals to legally change their gender and adopt the title "Miss".
Photo: Yonlada Krerkkong Suanyot, a Thai transvestite © AFP/File Pornchai Kittiwongsakul
[Thailand]
Plans to form Transsexual Association of Pattaya discussed at City Hall Meeting
Khun Wootisuk, Deputy Mayor of Pattaya chaired a meeting at the VIP Room at Pattaya City Hall attended by a group of Transsexuals who were supported by Khun Nayanar from the Office of the National Human Rights Commission of Thailand.
[MN,USA]
Transgendered Woman Says She Was Asked to Leave Church Positions
This spring, Eyewitness News told you about a Duluthian who was born a man and the struggle with becoming a transgendered woman. Since our story aired, Marla Evans received support from some people while she says she was let go from two roles at her church, St. Mary's Star of the Sea in Duluth.
[USA] [Blog]
What do you think of post op MTF transgenders who like women?
I wasn't sure where I was meant to post this, so basically I'd like to talk about my experience and just ask in general what women here think about post op mtf transgenders who like women. I have also seen them being referred to as trannydykes or lesbian transsexuals on various sites. But I don't want to go into naming because that may be a sensitive issue for some here. Neither is the question about whether you would date a completely transitioned mtf woman, but basically about where you think they fit in the lesbian and biwomen community and if you think they belong.
[USA] [Health/Science]
Psychiatric Comorbidity Among Children With Gender Identity
Objective: To investigate the prevalence and type of comorbidity in children with gender identity disorder (GID).
[ID,USA]
Idaho pro-family group accuses judge of 'normalizing' transgenderism
The Idaho Values Alliance (IVA) is blasting a ruling that requires taxpayers to foot the bill for hormone injections for a male inmate who wants a sex-change operation.
[USA]
The Dangers of ENDA (Employment Non-Discrimination Act)
Excerpt: After reading this story, Vic introduced Matt Barber, the Director of Policy for Cultural Issues for CWA (Concerned Women for America). He appeared on Crosstalk to discuss ENDA, the Employment Non-Discrimination Act, also known as HR 2015.
ENDA would essentially grant federally protected minority status to people based upon sexual orientation (homosexuality) or gender identity (cross- dressers), while at the same time committing wrongful discrimination against people of faith. Specifically, under ENDA, sexual morality could not be considered a factor in hiring or housing.
[Blog/News] More Than 12,000 PFLAG Allies Ask Congress to Protect Gay Workers
On Monday, September 24, the National Staff of Parents, Families and Friends of Lesbians and Gays (PFLAG) National will hand-deliver more than 12,000 pro-equality postcards from constituents across the country to both the U.S. House of Representatives and the Senate. The individually written cards were collected from 40 states across the country as part of PFLAG's campaign, "People Don't Get Fired for Being Straight" to support the passage of the Employment Non-Discrimination Act (ENDA).
[Letters to the editor] Transgender 'patriot' speaks out
First, before I begin, I just want to let you know that I support WND and the work you do primarily as it relates to the illegal-alien invasion and the North American Union. My feedback below doesn't change that.
I recently read an article on WND about companies who were listed as providing workplaces safe from discrimination against LGBT employees. I am not only transgender, but I'm very active in the patriot movement.
I began this journey when I was very young, and it's been some years now. I feel badly that the "T" is almost always associated with the LGB as well. I often times do not agree with their politics. In fact, I almost never do. I'm very patriotic, and their politics cannot typically be characterized as patriotic.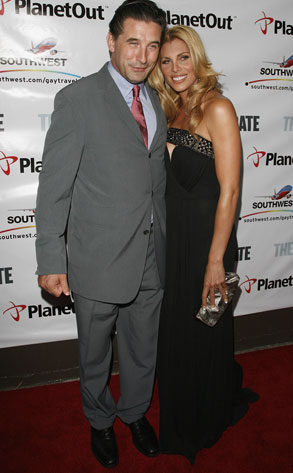 [USA] [News/Television]
Baldwin's Not Hiding This Candy
Could Candis Cayne become the first transsexual Emmy winner?
Come Sept. 26, she'll definitely have a shot at it. Cayne pops up in the new ABC prime-time drama Dirty Sexy Money playing Carmelita, the secret transsexual lover of a U.S. senator, played by William Baldwin.
[USA]
Federal Appeals Court: Transsexuals Have No Civil Rights
A federal appeals court has upheld a lower court ruling that found transsexuals are not covered by federal discrimination laws.
The 10th U.S. Circuit Court of Appeals ruled that Krystal Etsitty had no legal recourse in fighting her firing by the Utah Transit Authority in 2005.
The court, which sits in Denver, found that the trial judge was correct in finding that the transit authority feared it could be sued by people born biologically female if it were discovered Etsitty still had male genitals.