[International] [History/Commentary]
Anti-gay, anti-trans laws rooted in class rule
In today's capitalist citadels, lesbian, gay, bisexual and trans mass political movements have overturned many oppressive laws against same-sexuality and cross-dressing. The imperialist ruling classes would be relieved if these movements would now redirect their collective ire against laws still on the books in today's former colonies and neocolonies.
[UK] [News/Science/ Healthcare]
Sex-change patients' op success
Most male patients undergoing sex-change surgery say they are happy with the results - despite significant complication rates, a survey has found.
[UK]
Court tries to set a gender
A transsexual robber who struck wearing a miniskirt and knickers on his head created a problem for magistrates, who were unsure whether to remand him in a male or female prison.
[Pakistan]
Same sex couple' to appear in court today
Transsexual Shumail Raj and 'his wife' Shahzina Tariq will appear in the Lahore High Court (LHC) today (Monday).
[Malaysia] [Letters to the Editor]
Recognise their needs
I THANK StarMag for the article, Seeking acceptance (Insight, Sept 9) which highlighted the plight of transsexuals.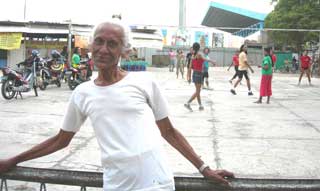 [Indonesia]
Transgendered in Malang
The waria community in this East Javanese city are out in the open, but misunderstanding and prejudice are still widespread.
Photo: 82 year old male to female transgender Ibu Siama at the volleyball match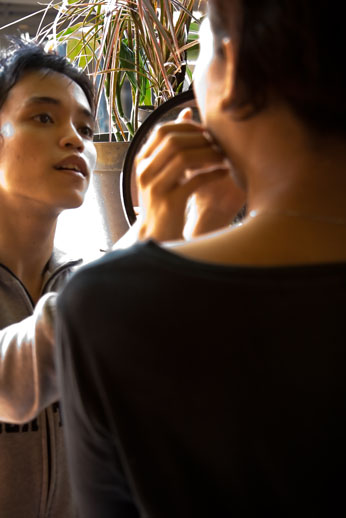 [Indonesia]
Indonesia's transgendered community is raising its profile
Before she even opens her mouth, the petite, jilbab-wearing and refined looking Shuniyya Ruhama Habiiballah has already gone a long way towards achieving one of her driving missions in life: to challenge the dominant stereotype of Indonesia's large transgendered community, who describe themselves as waria, a term for transgendered people derived from the words wanita (woman) and pria (man).
Photo: Popular stereotype: the waria hair salon worker by Irfan Kortschak
[UT, USA]
Appeals court upholds firing of transsexual
Employer said gender identity was not a problem, that the use of women's restrooms raised a liability issue.
[NE,USA]
Lotter's Death Sentence Could Be Commuted In Triple Homicide Case
There is no danger of death-row inmate John Lotter walking free.
There is a better than fair chance that his death sentence, for participating in a notorious triple homicide in 1993, will be commuted to one of life in prison.
In separate trials, Lotter, 36, and Marvin Nissen, 35, were convicted of first-degree murder in the slayings of Teena Brandon and two other people in a farmhouse near Humboldt in southeast Nebraska. Brandon was a cross-dresser who represented herself as a man, using the name Brandon Teena.
[USA] [Press Release]
U.S. Medical Students Urge Passage Of Employment Non-Discrimination Act
The American Medical Student Association (AMSA), the nation's largest, independent medical student organization, representing more than 68,000 physicians-in-training, urges the U.S. House of Representatives to pass the Employment Non-Discrimination Act (H.R.2015), in order to protect every American from discriminatory employment practices based on sexual orientation and gender identity.
[TX,USA]
Teenage and Transgendered
Liz and Amber were just friends until Liz became Jay.
[MD, USA]
Teenager cleared of transvestite's slaying
Prosecutors thought they had a surefire case against a 19-year-old Woodlawn man who they said killed a transvestite in a St. Paul Street apartment complex and set the victim on fire.
But a Baltimore City jury disagreed Thursday — and acquitted Zukael Stephens of all counts.