[Europe]
MEPs welcome first EU-wide gay and transgender experience survey
Members of the European Parliament have welcomed the EU Fundamental Rights Agency's first Europe-wide survey of the lives of lesbian, gay, bisexual and transgender people.
First ever EU-wide LGBT survey launched
MEPs welcome new European LGBT survey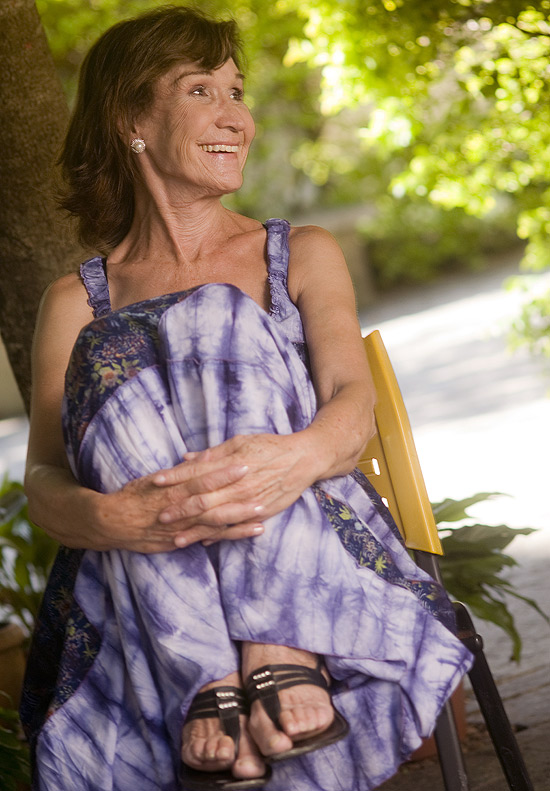 [Brasil]
Aos 68 anos, cabeleireira se torna mais velha trans do Brasil
Aos 68 anos de idade, a cabeleireira aposentada Andréia Ferraresi, de São Paulo, é a transexual mais velha do Brasil a fazer uma cirurgia para readequar seu sexo. Nascida Orlando, Andréia esperava pela operação desde 1979, quando recebeu o diagnóstico de transexualidade.
Transexual paulistana é a mais velha a fazer cirurgia de troca de sexo

[Brasil]
Guarda exibi arma para travestis é preso por porte ilegal em Piracicaba, SP
Um guarda civil municipal, de 35 anos, foi preso em flagrante por porte ilegal de arma, na madrugada desta segunda-feira (2), no bairro Pauliceia, em Piracicaba (SP). Ele foi denunciado por travestis, que acionou a Polícia Militar contando que o GM passou pelo local à paisana exibindo a arma para as meninas que estavam no local. O guarda pagou fiança e foi liberado em seguida.

[España]
El gobierno español abandona la respuesta ante el sida
Más de 300 ONG exigen al gobierno reconsiderar los recortes y una reunión urgente con la Ministra.

[Ireland]
State considers payment to transgender woman
The Government is to consider making an ex gratia payment to Lydia Foy, who fought a 14-year legal battle to secure official recognition as a woman, despite being born with male physical characteristics and having lived her early life as a man.

[Iceland]
Discrimination case from Iceland
A young trans man was beaten up when he used the men's room in a Reykjavik pub. When he drove home with a taxi afterwards, the taxi driver told him all transgenders are crazy because his sister, a 'specialist', told him so.


[Turkey]


Another murder in Izmir
Tuğçe was shot by a bullet and murdered in a car in Karabağlar town in İzmir. She was only 23 years old. Our friend's body was unrecognisable because of the assault she was exposed to.
Every year,we hear about almost 20 trans people being murdered. For years, we have been shocked by those fierce murders. Every murder caused by the hate for trans individuals and the similarity between those murders reveal the ideological system behind the violent attitude against the trans people in this country. With every murder, as trans individuals who are the "step children" of this country, we ask ourselves how long these systematic and intense violations of rights will continue. Each time, we call the authorities to take the initiative to give an end to it. We reprobate the unsafe work conditions, attempts of violence and lynch surrounding the trans individuals and we explain the measures to be taken one after another.
We ask the law makers, especially the government, the Human Rights Comission of the Parliement and the public: "When will you take the situation we explain into account? and When will we have the equal rights as the citiens of this country? and When can we live in our houses safely and walk around the streets without the fear of attack, lycnh attempt, sexual harrasment and rape? When are the steps to destroy the hate against us going to be taken? When are the promissories given in the international arena through the Council of Europe Recommendations and through the Convention on the Protection of Women Against Violence going to be put into action? How long are you going to keep silent about the murders of transexual people? Are you aware that you take part in it as you remain silent?"
The murderer/s of our friend Tuğçe who has been killed pitilessly must be found out urgently. The criminal judgement should be applied on the murder suspect/s, this time without abatement depending on the reasons such as "unjust provocation" or "good conduct". It should depend on the Basic Human Rights. The goverment should apply the required legal regulations including "the definition of the Hate Crimes in the relevant legislation and the Consideration of the Hate Crimes as an aggravating factor" in the first place.
We can not not remain silent about being murdered and about the murderers' being released!
We do not "get used to, get familiar with and can not stand" the murders of trans individuals and we stand against the system which "normalizes, internalizes and gets inured to them" in the hands of the media and the society!

[Russia]
LGBT Rights Group Challenges St. Petersburg "Propaganda" Law
The law banning so-called gay propaganda in St. Petersburg, Russia, has been challenged in the city's court. The St. Petersburg–based LGBT advocacy group Coming Out says it filed a challenge to the law Monday on constitutional grounds.

[Bahrain]
Crossdresser sent to Bahrain jail for indecent behaviour
A young Bahraini man was sentenced to one month in prison for crossdressing in public.
The man was walking down a busy road while wearing a wig and shorts and had heavy mascara around his eyes when he was arrested by undercover policemen, according to the charge sheet.

[Uganda]
Gay Activists Say Uganda Becoming More Tolerant
Life is not easy for Uganda's embattled homosexual community, which is still fighting against a harsh bill in parliament that could mean life in prison for some of them. Gay and lesbian activists say that in many ways, Uganda is becoming a more tolerant place.

[Australia]
Aus: poor mental health among glbt people
A new study has found nearly 80 per cent of gay, lesbian, bisexual and transgender Australians have suffered intense anxiety in the past year, and nearly half hid their sexuality or gender identity in a range of situations for fear of heterosexist violence or discrimination.
Most LGBT Australians suffer from anxiety
Survey shows alarming anxiety rates
Private Lives 2: GLBT health report

[Canada]
Transgender Contestant Can Compete in Miss Universe
After being rebuked by groups including the Gay and Lesbian Alliance Against Defamation, the Miss Universe Organization will allow Jenna Talackova, a transgender woman, to compete in the Miss Universe Canada pageant.
Trump overrules rejection of transgender Miss Universe Canada contestant
Miss Universe Canada contestant speaks out over transgender controversy
Trump blasted for discrimination
Transgender beauty queen Jenna Talackova to compete in Miss Universe Canada
[Commentary] Jenna Talackova a true heroine
[Commentary] Miss Universe Canada is right to include transsexual Jenna Talackova
Lejos Puerto Rico de la controversia de Miss Universe con transexual
Desirée Lowry aboga para que toda mujer participe en el Miss Universe

[AK, USA]
Anchorage rejects anti-bias measure
Voters in Anchorage, Alaska, overwhelmingly rejected a ballot measure Tuesday that sought to add "sexual orientation" and "transgender identity" to the city's human rights law.
Voters reject sexual orientation initiative
Will Anchorage voters cry foul after Tuesday's election?

[AZ, USA]
Stanton urges ordinance to outlaw discrimination vs. gays
Phoenix Mayor Greg Stanton's aides and a group of attorneys are working to draft ordinances that could outlaw discrimination against gay, lesbian, bisexual and transgender residents.

[IA, USA]
UI student's medical experience raises questions about transgender care in Iowa
Zeke Swim sits on a soft black couch sipping deeply from his coffee. The 20-year-old University of Iowa psychology and sociology student has a partner, gets good grades, and is involved in his community. But life was not always so comfortable for him.

[MI, USA]
Transgender Woman Killed in Detroit
Detroit police found Coko Williams, a 35-year-old transgender woman, shot to death Tuesday morning outside a Parkhurst-area home, local CBS affiliate WWJ reports.
Two murders in Detroit
Police investigate Detroit shooting death in area plagued by prostitution

[MI, USA]
Muskegon Heights councilwoman shows support for gay, transgender protections
A Muskegon Heights city councilwoman joined more than 65 local elected officials who have signed on to a statement calling for gay and transgender-inclusive nondiscrimination protections in Michigan.
Elected officials take stand against sexual orientation discrimination
Lansing-area officials join movement against discrimination based on sexual orientation, gender identity

[MN, USA]
Federal Judge Rules That Transgender Identities Do Not Invalidate Marriages
A federal judge in Minnesota has ruled that a union health insurance company was wrong to deny spousal insurance to an employee's wife simply because she is transgender.
Court rules Minn. DOMA doesn't apply to some transgender marriages

[PR, USA]
Transgender Women in Puerto Rico Featured in New Documentary
Our good friends Dan Sickles and Antonio Santini have spent the last few months exploring the world of the Puerto Rican trans and drag communities. Their film, titled MALA MALA, documents the struggle, the dreams, and the successes of these brave individuals. Since the project's inception, it has galvanized thousands of supporters through social media and online outlets, with many viewers suggesting that the film will blossom into a contemporary Latin documentary in the vein of the 1990 Paris is Burning.

[Mexico]
Arranca en Monterrey Grupo Agnes Torres por la Dignificación Trans
Es un grupo de autoapoyo para personas transgénero, dirigido por la directora de GESS, Gloria Hazel Davenport, quien fuera amiga y compañera de la activista asesinada en Puebla en el proyecto Humana Nación Trans.

[Chile]
Neonazis por muerte de Daniel Zamudio: "Somos inocentes"
Cinco agrupaciones nacionalsocialistas afirmaron a Publimetro que no realizan ataques violentos y que el crimen de Daniel Zamudio no fue perpetrado por neonazis o skinheads. Creen que Ley Antidiscriminación favorecerá a judíos
Declaraciones de Jorge Reyes contra Zamudio indignan al Movilh: "Sus dichos representan lo peor de nuestra sociedad"
Ley Antidiscriminación comenzó a discutirse en la sala de la Cámara de Diputados
Embajador de Inglaterra habla a favor de ley antidiscriminación
Diputados definirán hoy miércoles el paso a comisión mixta de la Ley Antidiscriminación
Movilh: Iglesia "arma ideológica y éticamente la homofobia"
Abogado Jorge Reyes le pide perdón a la familia de Daniel Zamudio
Lobby de La Moneda y Movilh anticipa estrecha votación por ley antidiscriminación
Monseñor Ezzati: El Movilh "ha querido aprovecharse" del caso Zamudio
Ezzati: "El Movilh ha querido aprovecharse de una situación que no es como ellos la presentan"
Luz Valdivieso: Daniel Zamudio no habría podido adoptar en Chile, pero sus agresores sí
'Chile's Matthew Shepard': country rallies around gay rights after murder
Movilh: La Iglesia Católica tiene "responsabilidad ética" en caso de Daniel Zamudio
Ley Antidiscriminación pasó a comisión mixta pese a oferta del Gobierno
Familia de Daniel Zamudio se querellará contra el abogado Jorge Reyes
Iglesia y comunidad homosexual desatan tormenta política en Chile

[Argentina]
La justicia ordenó el reconocimiento de nombre y sexo de una mujer trans en su partida de nacimiento y darle un nuevo DNI
La justicia de la ciudad de Buenos Aires hizo lugar a una acción de amparo patrocinada por la ADC y la FALGBT, y ordenó al Registro del Estado Civil y Capacidad de las Personas de la provincia de Jujuy a modificar el nombre y el sexo con el que Nadir Fernanda Cardozo fue inscripta al nacer. También ordenó al Registro Nacional de las Personas que expida un nuevo DNI ajustado a su real identidad de género.