[International]
UN Report: Forced Sterilization of Trans People "is Torture"
On February 1, the United Nations Special Rapporteur on Torture (SRT) issued a report on abusive practices in health care settings that has important implications for LGBT people and people with intersex conditions.

[Latin America]
Transphobia in Latin America prevents effective HIV response
Ahead of International Women's Day on 08 March, the International HIV/AIDS Alliance is launching a new report, The Night Is Another Country, which reveals horrific acts of abuse and violence against transgender women in Latin America.

[Brasil]
Transexual processa Facebook após ter perfil deletado
Desde de 2012, Foxx Salema, nome social adotado por uma brasileira que mora em Bragança Paulista (SP), briga na Justiça contra o Facebook, onde teve o perfil deletado.
São Paulo: Transexual processa Facebook após ter perfil deletado

[UK]
Think you know cosmetic surgery? Think again
From simple procedures like botox and laser hair removal to breast enhancement, we ask a nurse why LGBT people are seeking cosmetic treatments to boost their confidence

[UK]
HIV charity launches online trans health service
A new trans-specific website component with advice and support has debuted on the site of Terrence Higgins Trust, a UK-based HIV and sexual health charity, according to a report from Gay Star News, a London-based LGBT news outlet.

[Ireland]
Sex-swap dentist in new legal fight
A transgender dentist is to launch a fresh legal challenge for a new birth cert recognising her female gender.
Transgender woman to sue Irish state over birth certificate delay

[France]
Homosexualité, transgenre : des pratiques courantes dans la nature
L'espèce humaine n'a décidément rien inventé en matière de sexe. Dans le monde animal, les relations homosexuelles ne relèvent pas de l'exception, tandis que la transsexualité existe bel et bien. Reste à comprendre quels pourraient en être les fondements. Futura-Sciences est allé interroger Thierry Lodé, le spécialiste français de la question.

[Malta]
PM promises legislation on transgender issues
Prime Minister Lawrence Gonzi said this evening that the Nationalist Party was committed to addressing the issues faced by transgender individuals in the next legislature.
Gonzi commits to gender bill in Gharghur
Greens - Gonzi caught up in betrayal of trans persons' rights
Government committed to transgender rights – Gonzi

[Malta]
Withdraw submissions against Joanne Cassar, AD tells government
Alternattiva Demokratika this morning called on the government to withdraw its submissions against transgender Joanne Cassar with immediate effect, and remove the legal obstacles against her ability to marry right away.


AD calls on transgender recognition legislation
AD presses government to withdraw European Court submissions against Joanne Cassar

[Sweden]
Forcibly sterilised trans people to fight compensation battle
Swedish transgender people who accepted a stipulation to undergo sterilisation if they had gender reassignment surgery are planning to sue the government, following a recent repeal of the old sterilisation law.

[Albania]
Albanian Socialist Party Brings Forward the Issue of LGBT's Right to Health
Albanian Socalist Party raised for the first time the issue of discrimination LGBT community faces in the field of health in the Parliamentary Commission for Social Issues and Health.

[Russia]
'Gay propaganda' bill proves divisive in Russia
A bill banning "homosexual propaganda" has passed its first reading in the Russian parliament. It still has some way to go before it is made law, but is already proving divisive.

[Malaysia]
Anti-LGBT musical in Malaysia sparks anger
A new musical now touring Malaysia that aims to "make aware" parents and children to the "negative affects" of the lesbian, gay, bisexual and transgender (LGBT) community has sparked the ire of the gay community in the country.

[Philippines]
Angeles City Council OKs Anti-Discrimination ordinance
Angeles City Council has approved on third and final reading an ordinance that seeks to give residents equal treatment regardless of their sexual orientation, ethnicity, or religious affiliation.

[New Zealand]
Bill's recognition of trans marriages welcomed
Trans members of the Queer Avengers are expressing their pleasure at the recommendation changes to marriage laws will recognise established marriages following a legal change in gender.
Transgender Marriages An Encouraging Step

[AZ, USA]
Phoenix, Nation's Sixth-Largest City, Bans LGBT Discrimination
Phoenix, one of the nation's largest cities without an ordinance protecting LGBT people from discrimination, finally righted that wrong on Tuesday.

[CA, USA]
Man arrested in murder of New Orleans area trans woman and partner
It was last February when friends discovered the decomposing bodies of trans woman Milan Boudreaux and Akeem Boudreaux in their Metairie, LA home. They were found both shot in the head.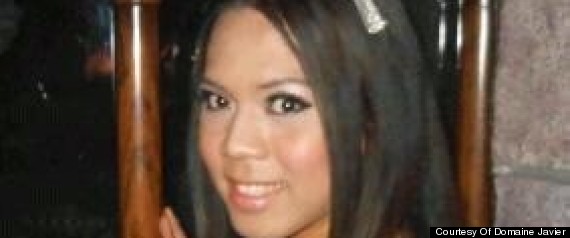 [CA, USA]
Domaine Javier, Transgender Student, Sues University That Expelled Her For 'Fraud'
Back in early 2011, Domaine Javier was on track to fulfill her childhood dream of becoming a nurse. She had been accepted to California Baptist University's nursing program with a pair of scholarships, one academic and one for music based on her audition for the university's woman's chorus.

[CO, USA]
Transgender child banned from girls' room
A 6-year-old who was born a boy but identifies as a girl should be able to use the girls' restroom at school, a transgender rights group said Wednesday.
Colorado Family Files Complaint As School Restricts Trans Six-Year-Old's Bathroom Access
Transgender 1st-grader must wait for ruling on use of school restroom

[DC, USA]
Trans group: D.C. hate crimes review biased toward police
More than 1,500 pages of private email correspondence from D.C. Police Chief Cathy Lanier related to the work of the city's Hate Crimes Review Task Force show that the Task Force may be biased in favor of the police and may not present an impartial assessment of police handling of hate crimes, according to the D.C. Trans Coalition.
DCTC finds evidence of bias in MPD hate crimes review

[MA, USA]
Anti-gay group leader: 'School administrators allowing gender identity policy are like Nazi concentration camp guards'
The leader of an anti-gay conservative group in the US state of Massachusetts appeared on a Christian radio show yesterday and said teachers upholding a policy in Massachusetts which aims to protect trans students were like "Nazi concentration camp guards".
Anti-LGBT leader: Schools barring discrimination are like 'Nazi concentration camps'

[MD, USA]
Maryland Senate Committee Takes Up Gender Identity Bill
Yesterday the Maryland Senate Judicial Proceedings Committee heard testimony from a variety of advocates on the Fairness for All Marylanders Act of 2013 (SB 449). This bill would prohibit discrimination based on gender identity and expression in employment, housing, public accommodations, and credit.
Transgender Testimony
Family Research Council Argues in Favor of Discriminating Against Trans People
Accommodating transgenders won't help, says Sprigg

[MS, USA]
Parents, students look to prayer in response to Miss. transgender student
Hundreds of angry parents and citizens have joined a Facebook "prayer" page after a high school student in northern Mississippi came out as transgender.
The Facebook page, "Prayers for South Panola School District" had more than 500 "likes" as of Wednesday evening, and was launched Tuesday after a student, identified only as "Leah," began her transition by dressing according to her gender identity.
Students protest over transgender student's 'special treatment'
Transgender Mississippi student spurs South Panola school district to re-evaluate dress code
Community at odds over transgender transition at high school

[PR, USA]
Contradicciones en segundo día de testimonio de transexual Ivana Fred
Hoy, los abogados de la defensa iniciaron un intenso contrainterrogatorio que levantó algunas dudas sobre la versión de los hechos que la testigo presentó ayer.
El testimonio de la transexual Ivana Fred Millán pareció mostrar fisuras hoy, jueves, durante la vista preliminar que se sigue contra 18 policías imputados de allanar ilegalmente su apartamento en Santurce el pasado 15 de mayo.

[Colombia]
Aumentan las muertes violentas en la población LGBT en el Caribe
Así lo reveló un informe de Caribe Afirmativo, el cual muestra que en el 2012 se registraron 25 muertes violentas en comparación con 2011 donde se presentaron 21.