[UK]
UK trans community to protest against police 'brutality'
Transgender community to protest against police transphobia following claims officers were violent while handling a transgender woman in the heart of London's gay quarter
London: Protest planned for trans woman allegedly mocked by police in Soho

[France]
Identité de genre: les explications de Daniel Borrillo devant la Commission nationale consultative des droits de l'Homme
Le juriste Daniel Borrillo était auditionné hier, mardi 19 mars, par la Commission nationale consultative des droits de l'Homme (CNCDH) sur le dispositif français en matière de transidentité, et en particulier sur les expressions «identité sexuelle» ou «identité de genre» aussi bien sur le plan du droit de la non-discrimination que sur les questions d'état civil.

[Malta]
AD – Marriage rights for Transgender people
AD calls upon the Maltese government to withdraw its submissions against Joanne Cassar with immediate effect, and remove the legal obstacles against her ability to marry.
Malta should withdraw submission against Joanne Cassar – AD

[India]
Eunuchs arrested for robbery but no place in cop station to lock them up
Five eunuchs were recently arrested for robbing a businessman of Rs 11,000 but the policemen were flummoxed about where to accommodate the accused during interrogation: police stations have separate lock-ups for men and women but none for the third gender.
'Robber' eunuchs let off for lack of lock-up facility!

[New Zealand]
Queer Avengers pleased select committee acknowledges the trans* community
The Queer Avengers say they are pleased the Select Committee have recommended passing the Marriage Amendment bill and speak in particular of the important inclusion of the trans community.

[Canada]
Le Parlement approuve un projet de loi protégeant les personnes transgenres
Un projet de loi qui pourrait criminaliser la discrimination contre les transgenres canadiens a été adopté aux Communes, mercredi.
Parliament to Vote on Rights of Trans Canadians

[USA]
Sens. Casey and Kirk Reintroduce LGBT-inclusive Anti-Bullying Bill in the Senate
Today HRC applauds the reintroduction of the Safe Schools Improvement Act (SSIA), S 403, in the Senate by Sens. Bob Casey (D-PA) and Mark Kirk (R-IL).

[USA]
Kate Del Castillo In K-11: Mexican Star Leads Thriller As Despicable Transsexual Inmate
Mexican actress Kate del Castillo is giving life to what may be one of the most complex characters in her career, a violent Chicano transsexual trapped behind bars in the disturbing thriller "K-11."

[CO, USA]
Pediatricians see growing number of crosss-gender kids like Coy Mathis
Experts say increasing numbers of little kids are showing up in doctors offices insisting they were born into the body of the wrong sex — kids like Coy Mathis, the 6-year-old child banned from using the girls' bathroom at her Fountain school because she is biologically male.

[FL, USA]
Officers disciplined for accessing information on transgender former colleague
Four police officers were reprimanded this week for improperly accessing the personal information of a former colleague who transitioned from a woman to a man.

[MS, USA]
Bigotry On Display: Mississippi Students Protest Transgender Classmate
In her senior year at South Panola High School in Batesville, Mississippi, one transgender student decided it was time for her to fully realize her gender identity and began dressing as a girl. The ACLU applauded the school's interim superintendent, Mike Foster, for supporting the student and recognizing her as the gender with which she identifies. But one group of students, clearly uninformed about what it means to be transgender, decided that she was getting "special treatment" — permission to violate the dress code — and held a protest in which they actually violated the dress code themselves by simply wearing athletic clothing:

[PA, USA]
PA lawmakers introduce hate-crimes bills
Two Pennsylvania legislators hope to get an LGBT-inclusive hate-crimes law passed in both the state Senate and House this year.

[PA, USA]
Company defends dismissal of trans employee
LSI Corp., an Allentown electronics firm, filed a lengthy appellate brief Feb. 22 defending its decision to dismiss transwoman Janis Stacy.
Stacy worked for the company as an engineer for about 10 years prior to her January 2008 dismissal.
She filed suit in federal court in 2010, claiming unlawful discrimination due to her gender, gender identity and disability.

[UT, USA]
Urquhart Brings Anti-Discrimination Bill to 2013 Legislature
With less than two weeks in the 2013 Legislature comes a GOP-sponsored bill that would statewide prohibit discrimination against gays and lesbians in employment or housing.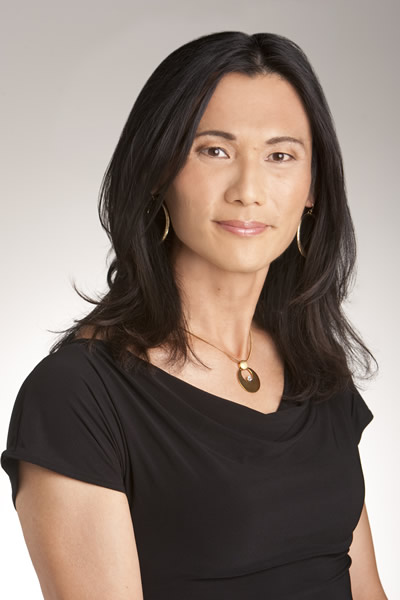 [VA, USA]
Spa Company Rejects LGBT Customers Because of 'Abnormal Sexual Behaviors'
Spa World, in Centreville, Virginia, is under fire for a letter they wrote about banning LGBT people because they have "abnormal sexual behaviors and orientation" and are a threat to children.
Centreville spa openly rejects homosexual, transgendered customers
Spa World Rejects Gay, Trans Customers
Spa World Admits It Kicked Out Transgender Woman, Says It Won't Do It Again
Transgender woman says she was kicked out of spa because 'she looked different'
Spa World Has LGBT Community Steamed
Spa World Refuses Gay and Transgender Customers
Woman claims anti-gender discrimination at Va. spa
Oppose Spa World's Discriminatory Policy

[VA, USA]
Family of Dashad Smith frustrated by lack of developments
More than three months after Dashad "Sage" Smith, 20, of Charlottesville went missing, the search for him continues and the frustration endures.

[WI, USA]
Milwaukee trial dates set in death of transgender rapper
Five men will go to trial this summer for murder in connection with the disappearance and death of the 22-year-old transgender rapper Evon Young aka Yung LT.