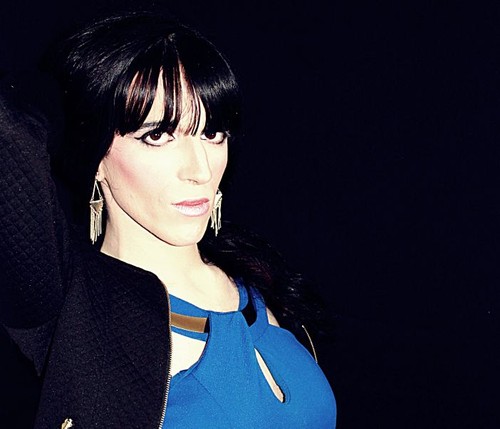 [Portugal]
Tatiana Vieira: "A minha cirurgia foi alterada de médica para cosmética. Só pode ser feita no privado. Não devia ter de pagar para ser quem sou"
Tatiana Vieira, tem 24 anos e é natural do Funchal. Em entrevista ao dezanove, explica o processo de mudança de sexo e revela por que foi obrigada a desistir da cirurgia. "A cirurgia foi alterada de médica para cosmética, algo que só podia ser feito no privado. Como não tenho dinheiro para isso, desisti", conta. Agora toma hormonas, sem assistência médica, para tentar alterar o seu corpo. "Eu sei que isso não se deve fazer até porque não é recomendado, mas decidi retomar às hormonas". A reacção dos familiares e amigos, episódios de discriminação e a vida LGBT na Madeira são outros dos temas abordados.

[Brasil]
Travesti que arrancou orelha de carcereiro diz que estava "possuída pelo demônio"
O caso do travesti Veronica Bolina se espalhou pelas redes sociais na última semana, e causou grande polêmica por causa do espancamento que o rapaz de 25 anos sofreu na cela do 2º Distrito Policial de São Paulo, para onde havia sido mandado depois de agredir uma senhora idosa.
Preso, o travesti agrediu um carcereiro e arrancou sua orelha a mordidas. O comportamento violento foi respondido pelos colegas e policiais do DP com mais violência, e Verônica Bolina foi espancado.
Verónica Bolina y la homofobia institucionalizada en Brasil: ¿culpable o inocente?


[Brasil]
Travesti conhecida como Bebel é morta com tiro no pescoço em BH
Segundo moradores de rua, autores do crime estavam em um táxi
Uma travesti conhecida como Bebel foi morta com um tiro no pescoço na madrugada desta terça-feira (21), no bairro Lagoinha, região noroeste de Belo Horizonte. Segundo a Polícia Militar, o crime aconteceu por volta de 3h, na rua Itapecerica.


[Brasil]
Jovem confessa ter matado travesti com golpes de faca e pauladas
Suspeito tinha um relacionamento com a vítima há quatro anos
Em até 20 dias, a Polícia Civil (PC), deve concluir o inquérito policial que apura a morte do travesti Davi Tupinambá da Silva, ocorrida no último dia 15, no bairro Santa Rosa, em Uberlândia, no Triângulo Mineiro.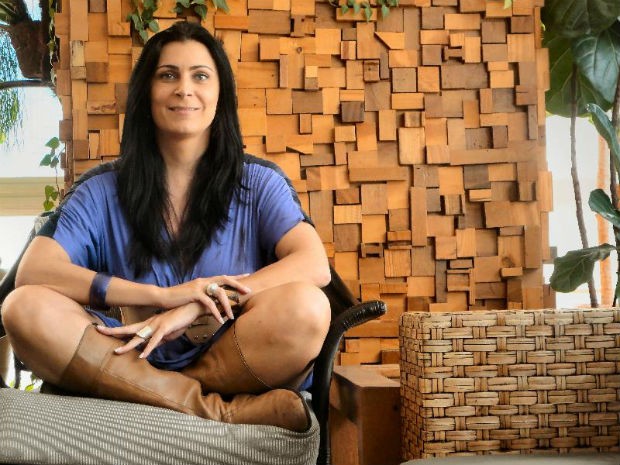 [Brasil]
'Olho as marcas e falo: essa sou eu', diz transexual que fez 14 cirurgias
Apenas 5 hospitais no país fazem cirurgia de mudança de sexo pelo SUS.
País tem avançado quando se fala em transexualidade, diz Maite Schneider.
Olhar-se no espelho e não se reconhecer na imagem fez com que Maite Schneider, que recebeu dos pais o nome de Alexandre ao nascer, realizasse 14 cirurgias para mudar de sexo. Duas delas a expuseram ao perigo. Na primeira, tentou retirar sozinho os testículos. Na segunda, foi e voltou do Paraguai no mesmo dia em uma nova tentativa de eliminar o órgão.
Hospital Mário Covas passa a fazer cirurgia de mudança de sexo

[Europe]
Trans Activists Speak Out at Council of Europe
Today, trans activists from Ukraine, Turkey, Ireland, France and Lithuania spoke at the Council of Europe on their battle for human rights. The audience heard their testimonies of what it is to live as a trans person in Europe.

[Europe]
Marriage and Forced Divorce
A Legal Gender Recognition Issue Brief

[UK]
Lingdale woman believed to be first openly transgender election candidate in the North-East
A woman is standing as what is believed to be the North-East's first openly transgender councillor.
Ellie Lowther is standing for election in East Cleveland, hoping to represent residents of the Lockwood ward on Redcar and Cleveland's council.

[UK]
Transgender Carlisle Scrabble champion took her life to escape abuse
A former UK Scrabble champion killed herself by stepping in front of a moving train after suffering abuse because of her status as a transgender person.
Despite being born a man, Mikki Nicholson, 36, was living as a woman in Carlisle but planned to leave the city because of what she regarded as intolerance.


[UK]
This trans man was stripped naked and spat on in public
This trans man has spoken out about having been stripped naked and spat on in public, but says it gave him the motivatio nhe needed to campaign for trans rights.

[UK]
Trans woman loses battle to have 'father' removed from childrens' birth certificates
A trans woman has lost her High Court bid to have the identifier "father" removed from the birth certificates of her children.
Transgender father loses court battle over children's birth certificates
~
[India]
India court: Trans people entitled head of household status
Landmark ruling makes transgender citizens eligible for food security benefits

[USA]
Has the Fashion Industry Reached a Transgender Turning Point?
With gender fluidity dominating the runways and inspiring political debate, Alice Gregory meets the model Andreja Pejic and asks, have we reached a transgender turning point?

[USA]
Jacob's Journey: Life as a Transgender 5-Year-Old
When Jacob Lemay invites you into his bedroom, he wants to give the full tour. He'll show you his books, the planets and stars on the wall, his bunk bed and the stuffed animals he's lined up all in a row.

[CA, USA]
Bathroom Police Could Collect $4,000 Bounty Under New California Ballot Initiative
It has been over a year since conservatives failed to collect enough signatures to challenge California's law protecting transgender students (AB 1266) with a referendum. AB 1266 guarantees transgender students full participation in all facilities and activities in accordance with their gender identity. Conservatives are still fighting in court to have their signatures validated, but the law is in place in the meantime — as are the many school policies that long predated the statewide law. Now, though, they have proposed a new law that will ban transgender people from using the proper bathrooms in government buildings, including schools and universities.
California transgender bill spurs initiative for 'bathroom privacy'
Bathroom Police: Prove Your Gender?
California initative would bar transgender people from bathrooms
Cal Poly Students Stage 'Shit-In,' Request More Gender Neutral Bathrooms

[DC, USA]
House committee drops plan to kill D.C. LGBT rights bill
A U.S. House committee that oversees D.C. government affairs has decided not to take up a resolution to kill a law passed by the City Council and signed by Mayor Muriel Bowser that would ban discrimination against LGBT students attending religious schools in the District.

[GA, USA]
Transgender Georgia inmate testifies: 'It's something I was born into'
Ashley Diamond testified in a federal courthouse in Macon Monday afternoon, explaining to the judge that she was born transgender and confirming that she has tried to mutilate and kill herself as a result of sexual assaults endured while in prison, according to a report by 13 WMAZ.
Transgender Ga. prisoner continues testimony about alleged abuse
Transgender Inmate, Who Alleged Sexual Abuse In Georgia Prisons, Denied Transfer Request

[MD, USA]
Two Maryland LGBT measures await Hogan's signature
Governor has not yet decided whether to sign or veto infertility treatment coverage, trans birth certificate bills

[OH, USA]
Police: Transgender woman shot in the face in Walnut Hills
A transgender woman was shot in the nose at Lincoln and Melrose avenues early Tuesday, Cincinnati police said.
Transgender woman shot in Walnut Hills

[TX, USA]
Texas Bill Targeting Transgender Students for Discrimination on Hold
TLDEF responded to news that the Texas Legislature's State House Affairs Committee had delayed a bill singling out transgender students for discrimination. Introduced by Republican State Representative Gilbert Peña, House Bill 2801 would have required schools to adopt policies prohibiting transgender students from using bathrooms and locker rooms consistent with who they are as boys and girls. It would also have made schools liable for a minimum of $2,000 in damages that they would have had to pay to students who complained that they encountered a transgender student in a prohibited bathroom.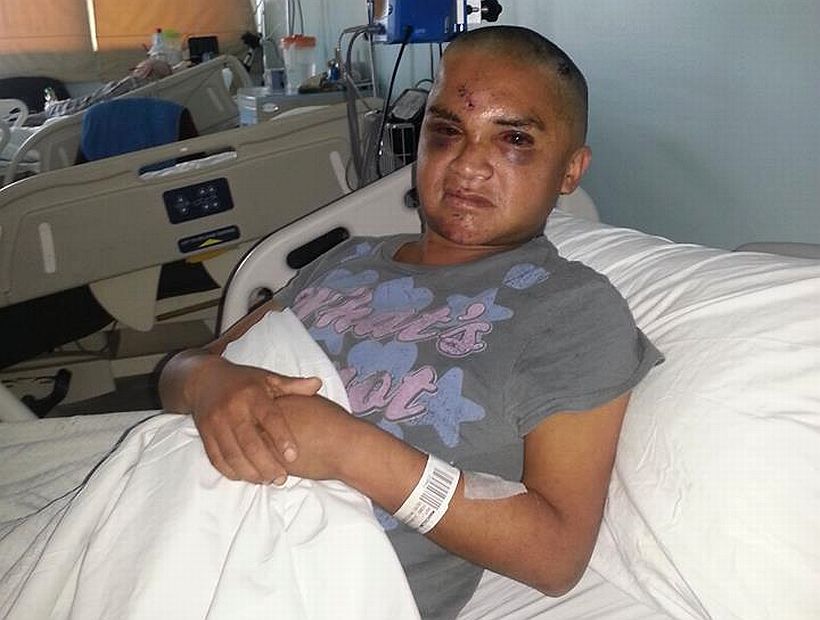 [Chile]
Joven transexual fue brutalmente golpeada en el centro de Temuco
Claudia Camila Nahuelhual Cayuqueo (34), desde el lunes 13 de abril se encuentra internada en el Hospital Hernán Henríquez Aravena de Temuco, tras ser brutalmente agredida cuando ejercía el comercio sexual en la calle Prat con Varas.

[Argentina]
Por primer vez, tramitaron el documento de un adolescente trans
La Asesoría General Tutelar (AGT) porteña tramitó por primera vez el pedido de "Rectificación Registral" (cambio de documento) de un adolescente trans de 16 años, el tercero de menores de 18 años que se realiza en la Ciudad de Buenos Aires.
Nuevo DNI para un adolescente trans