[Portugal]
API inicia reuniões regulares para trans e intersexo
(
melhor seria dizer-se "API continua reuniões do GRIT regulares para trans e intersexo"
)
A recentemente renovada API - Ação Pela Identidade - vai iniciar reuniões regulares para pessoas trans e intersexo. A primeira reunião desta organização está marcada para dia 18 de Abril, pelas 15 horas, em Lisboa. (
pouco tendenciosa esta...
)
[Brasil]
Transexuais sofrem agressões e abusos dentro de penitenciárias
Relatório da Defensoria Pública traz à tona crimes e violações de direitos de todos os tipos cometidos dentro das celas
[Brasil]
Carol Marra critica rótulo transex: "não me caracteriza"
Durante programa do Terra, a modelo falou sobre o preconceito no mundo da moda e comentou sobre o SPFW
[Brasil]
Transexual supera abuso do pai e vira empresária marceneira de sucesso
Moradora de Itapetininga conta drama: 'Transformou-me na mulher dele'.
Ela superou os obstáculos e obteve casa própria e estabilidade financeira.
[Brasil]
Nova Música de Pitty fala sobre travestis e crossdressers
Entrevistada da revista "Billboard Brasil", a roqueira baiana Pitty falou sobre carreira e, especialmente, sobre sua nova música de trabalho "Comum de Dois", gravada durante show ao vivo para seu novo DVD e inspirada no cartunista Laerte, que recentemente se revelou um crossdresser (homem que se veste de mulher, apesar de não ser um travesti).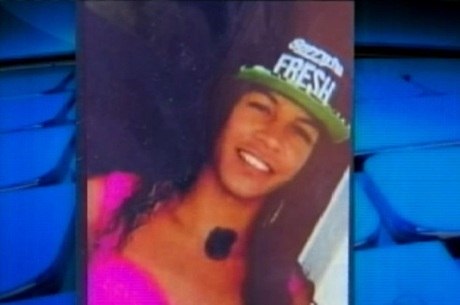 [Brasil]
Suspeito de matar travesti espancada é preso em Belo Horizonte
Polícia acredita que o crime tem relação com o consumo de drogas
Um homem suspeito de matar uma travesti foi preso nesta segunda-feira (13) no bairro Concórdia, na região nordeste de Belo Horizonte. O crime pode ter relação com o uso de drogas.
Segundo a Polícia Militar, Bruna Michele, de 20 anos, estava desaparecida desde sábado. O corpo foi encontrado nesta tarde, com sinais de espancamento.
[Brasil]
Travesti que estava desaparecida retorna para casa
Ela não deu explicações sobre o sumiço
[UK]
Hampshire transgender musician Yui Karlberg lived as a man for 31 years and now she reveals to the Daily Echo how she can finally be herself
When Brendan* was just 12, he began dressing up in his mother's clothes behind closed doors.
[UK]
Blind transgender candidate 'harassed by Lib Dems' at Nick Clegg protest
Liberal Democrat activists have been urged to apologise – after attempting to block a blind, transgender Labour candidate from their leader during a protest.
[Ireland]
Transgender children's minds cannot be aligned with their body
Increasingly clear that transgender health issues require physical treatment
[Namibia]
Transmen in homecoming dilemma
Namibian immigration authorities are facing one of their sternest tests yet, after a group of Sweden-based Namibian transmen applied for a change in their gender statuses from female to male on their identity documents.
[Singapore]
Watch: Trans mom in Singapore on escaping abusive partner and adopting a son
Jada found happiness in her new family
[Australia]
Cate McGregor on her transition, being a role model and Tony Abbott
A sneak peek at the front page story of the Star Observer's May edition, featuring the incomparable Cate McGregor — the world's highest-ranking trans* military official.
[New Zealand]
Sex-change surgery delay hits youth
Kiwis stuck in the wrong gender remain in limbo more than a year after the retirement of the only sex-change surgeon.
[Canada]
Transgender child can be shock for parents, but more choosing to support, not condemn
Charlie was just three years old, sitting in the tub at bath time, when he looked up at his mom and asked: "Will my penis ever disappear? When will it shrink?"
[Canada]
Nova Scotia asked to drop requirement for sex designation change
Service Nova Scotia Minister Mark Furey says he's open to changes
[Canada]
Manitoba Human Rights Commission says Winnipeg school discriminated against transgender girl
Complaint could go to public hearing if mediation fails.
[Canada]
Transitioning to opposite gender at older age rife with challenges but also joys
With speculation rampant over former U.S. Olympian Bruce Jenner's apparent feminization and Jeffrey Tambor's portrayal of a septuagenarian father coming out as a woman in TV's "Transparent," public awareness of transgender issues has likely never been higher.
[USA]
After Years of Hiding in Hollywood, Trans Actress Trace Lysette Is Finally 'Living Out Loud'
The Transparent star tells her inspiring story of going from the closet to 'living out loud' in her two new roles as feisty trans women on upcoming TV shows.
[USA]
GLAAD Report: Movies Improving for Gay Characters, Still Lack Transgender Roles
Studios are slowly starting to show more lesbian, gay and bisexual characters on film, according to the annual Studio Responsibility Index released today by media advocacy group GLAAD.
[USA]
The New Landmark EEOC Ruling Explained: Workers Have Right to Restrooms Based on Identity
In a landmark ruling reported last week, the US Equal Employment Opportunity Commission (EEOC) ruled that employees have the right to equal access to workplace facilities that are consistent with their gender identity. Denying use of common restrooms consistent with a worker's identity because they are transgender, the EEOC ruled, is a form of gender-based discrimination in violation of the Title VII of the 1964 Civil Rights Act. The ruling builds on 2012 Macy v. Holder ruling recognizing that Title VII protects transgender workers from job discrimination. NCTE congratulates Tamara Lusardi, the Army civilian worker who brought the case, and the Transgender Law Center, which represented Ms. Lusardi.
EEOC Rules on Transgender Employee Restroom Rights
[USA]
Dems introduce resolution against LGBT discrimination
Amid the movement of religious freedom bills in state legislatures that would enable anti-LGBT discrimination, an Indiana congressman and other Democrats have introduced a resolution affirming LGBT people should be protected from discrimination under the law.
[CA, USA]
California Federal Court Orders Sex-Reassignment Surgery "As Promptly As Possible"
For only the second time, a federal district judge has ordered state prison officials to provide sex-reassignment surgery (SRS) to a transgender inmate. On April 2, U.S. District Judge Jon S. Tigar in San Francisco issued a preliminary injunction in Norsworthy v. Beard, 2015 WL 1500971 (N.D. Cal.), ordering state officials to provide the procedure for Michelle-Lael Norsworthy "as promptly as possible" in light of her medical condition and the recommendations of expert witnesses.
[FL, USA]
Health Clinic Settles With Fired Transgender Worker For $150,000
Last September, the U.S. Equal Employment Opportunity Commission filed a suit against Lakeland Eye Clinic in Florida for discriminating against an employee because she is transgender. This past week, the clinic settled, admitting no wrongdoing but agreeing to pay her $150,000 in backpay and damages and agreeing to implement gender identity nondiscrimination protections and trainings for employees.
Florida clinic agrees to pay $150k in transgender employee's discrimination suit
[IN, USA]
Indiana GOP rejects extending civil rights protections to LGBT residents
Republicans in the Indiana House have turned aside an attempt to extend protections for LGBT residents under the state's non-discrimination laws in response to the uproar over the new religious objections law.
[IN, USA]
Hammond Council passes anti-discrimination ordinance
The Hammond City Council Monday unanimously passed an ordinance specifically prohibiting discrimination based upon sexual orientation and gender identity.
[LA, USA]
WATCH: Fired for Refusing to Wear 'Women's Clothes,' Louisiana Trans Man Files Suit
A week into his job for First Tower Loan, Tristan Broussard says he was told to sign a form saying he would dress and act like a 'female' at work.
Trans man fired for 'non compliant' gender
Lawsuit: Transgender man fired because he refused to wear a dress
Lake Charles transgender man sues Tower Loan after boss insists he dress as a woman
[MI, USA]
REST IN POWER SAM TAUB, ROLLER DERBY COMMUNITY MOURNS FOLLOWING SUICIDE OF TRANS JUNIOR SKATER
Today, I was absolutely devastated to learn of the suicide of a junior derby skater from West Bloomfield, Michigan named Sam Taub, who also happened to be a young trans man, on April 9th, 2015. Known as Casper in the derby community, Sam skated under #57 alongside his teammates in the Darlings of Destruction Junior Derby League out of Roseville, Michigan. My sincere condolences to all of those affected by this tragic loss, who knew and loved Sam.
[MS, USA]
Transgender student allowed to wear dress to prom
A transgender student at the Mississippi School of the Arts in Brookhaven was allowed to wear a dress to the school prom last week.
[NJ, USA]
Appeals court upholds decision to dismiss suit challenging N.J. conversion therapy ban
A judge's decision to dismiss a lawsuit challenging New Jersey's ban on gay conversion therapy was upheld Monday by a federal appeals court.
[NV, USA]
Nevada's Transphobic Student 'Bathroom Bill' Passes First Assembly Vote
A law that would prohibit students from using bathrooms and locker rooms that match their authentic gender has passed its first hurdle.
[NY, USA]
Mother of Transgender Sodus Student Asks Parents for Tolerance
The room was silent as Jennifer Surridge stood up.
Parents in Sodus to voice opinion on accommodations for transgender student
[NY, USA]
AVP learns of an anti-transgender hate violence assault at Monster Bar in the West Village
AVP has learned of an anti-transgender hate violence incident that occurred on April 3rd at Monster, a popular LGBT bar in Manhattan's West Village. The survivor, Ivana Black, a transgender woman, reported on social media that she was assaulted by a bouncer at Monster after she attempted to access a unisex bathroom at a lesbian party night at the bar.
[PA, USA]
Transgender Student Loses Fight Over Expulsion from UPJ
The federal court for the Western District of Pennsylvania rejected a discrimination lawsuit by a transgender man who was expelled from the University of Pittsburgh at Johnstown in January 2012 for insisting on using men's restroom and locker room facilities. Just one day before the federal Equal Employment Opportunity Commission ruled that the Army had unlawfully discriminated against a transgender woman by denying her the right to use women's facilities, U.S. District Judge Kim R. Gibson reached an opposite conclusion in his March 31 decision, finding that transgender legal precedents under Title VII of the Civil Rights Act did not apply to this lawsuit, which was brought under Title IX of the Higher Education Act and the Equal Protection Clause of the 14th Amendment of the U.S. Constitution.
[TX, USA]
UT student who was denied entrance accuses Whataburger of transgender discrimination
A University of Texas junior who was not allowed to enter a campus-area Whataburger while dressed in drag early Saturday morning is accusing the restaurant of transgender discrimination.
[WI, USA]
Menasha schools enact transgender nondiscrimination policy
School board votes unanimously in support of the nondiscrimination measures