[Ireland]
Sam Blanckensee (21): 'New legislation will allow Trans people to say what gender we identify without a doctor's approval'
An Irish man has said that new legislation which will allow people in Ireland to self declare their gender and have their identity officially recognised in Irish law is just as important as the Marriage Equality Bill to the transgender community.

[Ireland]
'There's no easy way to tell your children you're transgender'
It's been a big week for the transgender community globally with Caitlyn Jenner's Vanity Fair cover bringing the cause to mass attention. But even before that dramatic moment, the rights of the transgender community was a hot topic here in Ireland.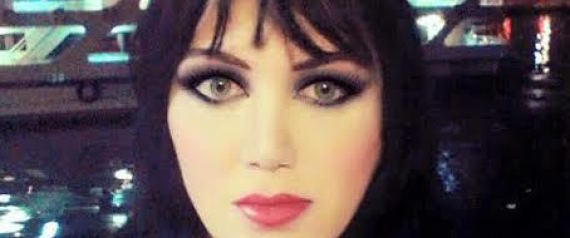 [Turkey]
Meet The Transgender Woman Who Wants To Represent Turkey's LGBT Community This Election
Twenty years ago, Deva Ozenen didn't know if she'd ever find a way out of prostitution.

[New Zealand]
Trans woman jailed for stabbing stalker
A transgender Wellington woman has been sentenced to 21 months jail for stabbing a man who had stalked and threatened her.

[Canada]
Transgender Albertans say they're facing long-waits as they look to transition
Transgender rights may be top of mind right now with people like Caitlyn Jenner, but here at home the issues are far less glamorous.

[USA]
Air Force raises discharge authority for trans separations
The authority for discharging service members in the Air Force because for being transgender will be now elevated to make it harder to expel airmen because of their gender identity, the service announced Thursday.

[USA]
Caitlyn Jenner is not the right poster girl for trans equality
Caitlyn Jenner has caught the world's attention. Not as the beloved 1976 Olympic gold medal decathlete or patriarch in the TV reality series Keeping Up with the Kardashians.
FERGUSON: Girls will be boys and boys will be girls
OPINION: For Caitlyn, coming out is just the start
No, the IOC will not revoke Caitlyn Jenner's Olympic medal
Jenner's 88-year-old mom says it was a 'wonderful day' meeting Caitlyn
What goes into changing your gender on vital records?
S.F. Archbishop Slams Gender Ideology in the Wake of Jenner Celebrity
'Caitlyn Jenner on Vanity Fair doesn't help us': Woman who transitioned 10 years ago urges transgender Brits to become more visible and 'stop hiding in the woodwork'
Julie Bindel promises to stop talking about trans people
Toronto bar under fire for mocking Caitlyn Jenner in Instagram post

[USA]
UPDATE: White House walks back flip flop on trans military ban
White House Press Secretary Josh Earnest said Thursday the Obama administration has no position on ending the U.S. military's ban on transgender service — an apparent reversal of a previously stated position in support of discontinuing the policy.

[USA]
Clarifying Protections for LGBT Federal Workers
Yesterday, the four agencies jointly responsible for equal opportunity for federal workers issued a new handbook outlining protections and procedures for addressing bias based on gender identity and sexual orientation. The guide makes clear that both gender identity and sexual orientation discrimination are prohibited under Executive Orders, federal civil services rules, and by Title VII of the Civil Rights Act of 1964 as forms of sex discrimination. It walks employees through the different procedures and remedies available in LGBT discrimination cases. The guide was published jointly by the Office of Personnel Management, the Equal Employment Opportunity Commission, the US Office of Special Counsel, and the Merit Systems Protection Board.

[KY, USA]
Trans woman: I killed him because I feared rape
Wearing a long ponytail and loop earrings, Matthew "Maddie" Smith took the witness stand Thursday to describe the events that led her to stab a man 72 times.

[MI, USA]
A transgender man's story: The road to becoming Dyrk
The initial epiphany occurred more than three decades ago, when Dyrk Hamilton was a teenager in Kentucky watching Phil Donahue on TV.
Transgender community in Kalamazoo numbers in the hundreds, LGBT leader says

[MN, USA]
Reps. Miller, Lohmer make last ditch effort for anti-trans bill in special session
A pair of Republican House members penned an opinion piece in the Star Tribune on Tuesday urging Republican leadership to include a bill that would block transgender-inclusive policies in Minnesota's public schools in a K-12 education budget bill.

[MN, USA]
MN Rep. Steve Drazkowski equates transgender kids to adult serial offender sex criminal
Just now on twitter, there's been a remarkable exchange on twitter between Rep. Debra Hilstrom (DFL-Brooklyn Center), Rep. Steve Drazkowski (R-Mazeppa) and former representative Joe Radinovich.

[MT, USA]
Oral arguments set today in non-discrimination ordinance lawsuit
Five plaintiffs seeking to overturn Bozeman's non-discrimination ordinance will have their day in Gallatin County District Court today, as Judge John Brown hears oral arguments over whether Bozeman commissioners overstepped their bounds in adding the measure to city code.

[NY, USA]
Man Being Questioned After Transgender Woman Pushed Onto Subway Tracks: Police
Police are questioning a 32-year-old man after a transgender woman was pushed onto the subway tracks at a Greenwich Village station by a man "acting erratically," authorities say.

[NY, USA]
Barnard votes to admit transgender women
Barnard College has decided to admit transgender women, becoming the latest women's college to issue a new policy acknowledging the fluidity and complexity of gender.

[OR, USA]
Local transgender woman: 'It's not a choice'
Erica Jones said she knew she was supposed to be a woman more than 40 years ago

[OR, USA]
Transgender man's lawsuit targets SolarWorld sex discrimination
Two women — one a transgender man who was born female — are suing SolarWorld Americas and three company officials in federal court for sex discrimination and retaliation, saying they endured nearly three months of abuse, threats and hostility from coworkers at the company's Hillsboro production facility.

[PA, USA]
Hearing delayed for alleged killer
Two prosecution witnesses failed to appear this week for the hearing of the alleged killer of a local transgender woman, pushing the proceeding back several weeks.

[TX, USA]
Free to be themselves
Children's Medical Center Dallas opens clinic for transgender children and teenagers,the only pediatric center of its type in the Southwest

[TX, USA]
Transgender people face maze of difficulties with health insurance, doctors
After nearly 50 years living as a man, Leslie McMurray was reborn — but then lost nearly everything: her home, her marriage of 33 years and her job as a radio program director in Dallas.

[WA, USA]
Transgender woman says she wasn't given access to own bank account
The Seattle Office for Civil Rights is investigating a claim that Lizzi Duff was denied access to her own account at Peoples Bank because she is a transgender woman.