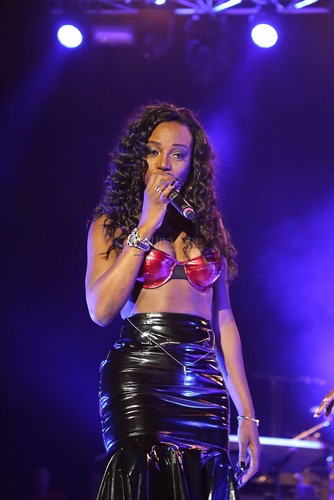 [Portugal]
Titica para os jovens: "Libertem-se! Saiam do armário!"
Depois do furacão Titica ter actuado no Terreiro do Paço o dezanove.pt tem para partilhar contigo a entrevista que faltava. Titica, um ícone LGBT em Angola, e não só, em discurso directo aqui:
dezanove: Não tiveste uma juventude fácil. Foste apedrejada, espancada e julgada por outros só por queres ser quem eras e não te encaixares naquilo que os outros queriam decidir para a tua vida. Respeitando-te e não querendo magoar-te com a nossa pergunta, podemos pedir-te que nos fales um pouco desses momentos de agressão?
Titica: Sim. Foi um momento muito difícil para mim. Eu sentia-me uma pessoa, não um animal. Era muito amada, mas também muito criticada pelas pessoas. E abusada. Atiravam-me pedras quando passava pela rua e gozavam comigo, mas isso só me dava mais força de ser a Titica. Com o tempo e o dom que Deus me deu, graças a Deus, eu consegui ser a Titica.


[Brasil]
Morre travesti esfaqueada na ''cracolândia'' de Campo Grande
Vítima havia sido esfaqueada ontem por colegas de programa sexual, segundo polícia
A travesti esfaqueada em suposta briga com colegas de programa sexual, morreu na madrugada desta sexta-feira (10), na Santa Casa de Campo Grande. O crime ocorreu na noite de ontem (9), na Rua Estevão Capriata, na Vila Progresso, região que é bastante criticada por moradores pela constante presença de usuários de drogas e traficantes, que intimidam a população com a prática de roubos e furtos.

[Turkey]
Turkish extremist group calls for execution of gays
An Islamic extremist group has placed posters throughout the Turkish capital that call for the execution of those who engage in same-sex sexual activity.

[Turkey]
Raped and Assaulted, LGBTI Activist Kemal Ördek says: "I'm not well…"
One of the founders of the Red Umbrella Sexual Health and Human Rights Association (Kırmızı Şemsiye), Kemal Ördek, was raped in their home on Sunday. Kemal Ördek shared the following text with us in Turkish and explained the violence, the discrimination, and the fear.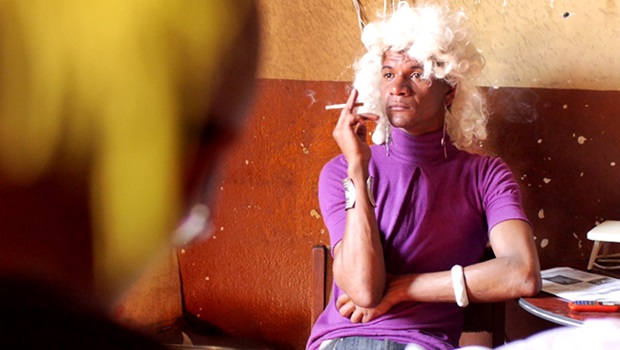 [Cabo Verde]
Filme sobre Tchinda tem estreia mundial marcada em Los Angeles
Intitula-se "Tchindas" e retrata os preparativos para o Carnaval de Mindelo de 2013 através de personagens bem conhecidos de São Vicente, como Tchinda e Edinha Pitanga. Foi filmado por uma dupla de realizadores catalães – Marc Serena e Pablo García Perez de Lara e vai agora estrear-se ao grande público num festival nos Estados Unidos.

[India]
Transgender activist addresses Congress meet, seeks dignity
In a first of sorts, a transgender activist addressed a Congress meeting and stressed the importance of sensitizing society about the discrimination faced by the 'third gender'.

[India]
Long walk to justice: Transgender voices from across India
I had been there at the 1st National Hijra Habba in 2012. Witnessing the Third National Transgender Hijra Habba in 2015 was indeed a humbling experience as lot of water has flown during these 3 years. From 30 community participants in 2012, the number this year had swelled to a whopping 350+.

[India]
Air bit clear, yet foggy for transgenders
Transgenders may still be upsetting the Kerala society with their preferences, but the State government here is finally beginning to take note of the community.

[India]
Transgender Rights: New Policy Coming
In a first, the state government has drafted a transgender policy to ensure the rights of citizens to self-identify the gender of their choice.

[Australia]
Trans woman threatened by attackers outside Newtown Court
Sydney Transgender musician Stephanie McCarthy who was bashed at the Town Hall Hotel in Newtown on June 6, has alleged she was threatened by her attackers outside Newtown Local Court.
"What a joke", says Sydney trans* bashing victim after she faces accused attackers in court

[FL, USA]
Starwood Hotels battles transgender woman's discrimination lawsuit
Starwood Hotels is battling a transgender woman's lawsuit that alleges her managers and some fellow employees refused to recognize her new legal status as a woman after she disclosed it in 2005.

[GA, USA]
A Transgender Immigrant's Asylum Petition Was Just Denied. What Awaits Her In Mexico?
A Georgia immigration judge has denied a Mexican transgender immigrant's asylum petition for the second time, stating that "she failed to demonstrate that the cause of the abuse was her gender identity," WABE, an Atlanta NPR affiliate, reported.

[MN, USA]
Blue Earth Debates Transgender Changing Facilities At Public Pool
The City of Blue Earth is examining policies regarding changing and restroom facilitates for transgender individuals.
It started when people at the community pool expressed their concerns after seeing a transgender individual in the female changing room.

[NY, USA]
Federal Court Allows Transgender Challenge to NY Medicaid Regulations to Continue
U.S. District Judge Jed Rakoff in Manhattan denied most of New York State's motion to dismiss a lawsuit challenging various limitations in the state's Medicaid program relating to treatment for gender dysphoria. Judge Rakoff did not immediately issue a written opinion supporting his June 26 ruling, indicating that one would be issued later. The case is Cruz v. Zucker, No. 14-CV-4456 (JSR)(GWG) (S.D.N.Y., June 26, 2015).

[OR, USA]
Fox News' Special Report Demeans Transgender Teens As Impressionable Children With A Mental Disorder
A segment on Fox News' Special Report attacked a law in Oregon that allows transgender individuals to receive medical treatments according to their gender identification by calling teens who can seek the treatment "fickle" and falsely claiming that the American Psychiatric Association (APA) has labeled being transgender, known as gender dysphoria, as a mental disorder. But studies show that medical care for transgender individuals is important for their mental health and the APA stopped classifying gender dysphoria as a mental disorder in 2012.
Headline 'irrational' on Oregon transgender coverage

[OR, USA]
Oregon allowing 15-year-olds to get state-subsidized sex-change operations
The list of things 15-year-olds are not legally allowed to do in Oregon is long: Drive, smoke, donate blood, get a tattoo -- even go to a tanning bed.

[TX, USA]
HERO ordinance opposers drop 20K signatures off at city hall
A list of 22,000 signatures were dropped off at the Houston City Hall to oppose the city's equal rights ordinance Thursday.
The group Houstonians for Family Values dropped off the boxes of signatures. The signatures could place the measure on the November ballot.

[TX, USA]
Will SCOTX Hear First Transgender Marriage Case?
While same-sex marriage is now the law of the land, the Texas Supreme Court is still considering whether to hear a case involving a transgender woman who was the first to convince a state court that a person who's had a sex change is eligible to marry a person of the opposite sex.

[Brazil]
Brazilian Military Police Suspected of Covering Up Trans Teen's Murder
Laura Vermont, 18, died of suspicious head trauma. A 'witness' alleges two military police officers coerced him, under threat of violence, not to implicate them.