[Brasil]
Ubajara(CE):Homosexual mata companheiro com facada no pescoço e acaba preso pela Força Tática
Na manhã deste domingo (29/11), por volta das 08h00, num bar de nome "Pole Dance", localizado no Sitio Seminário, zona rural de Ubajara, ocorreu uma briga envolvendo o proprietário do bar FCO ANDERSON GUERRA FERREIRA, 24 anos, natural de Santa Quitéria, residente no Sitio Seminário, zona rural de Ubajara, e a vitima de nome AURICÉLIO XAVIER, 26 anos, natural de Santa Quitéria, residente no mesmo local do ocorrido.
UBAJARA: HOMOSSEXUAL MATA O COMPANHEIRO COM UMA FACADA NO PESCOÇO

[UK]
Transgender issues under spotlight with Halton mental health group
5 Boroughs NHS trust backs Transgender Awareness Week after shocking figures reveal psychological burden of stigma

[UK]
Being transgender is a craze, 'like self-harming', claim Loose Women panel
Panellist's comments were branded 'disgusting'

[UK]
Gender non-conformity: breaking the binary in teen fiction
Society as a whole is becoming much more open about trans and LGBT issues and teen/YA lit is definitely leading the way in terms of representing alternative sexualities and gender experiences. But, argues site member Tomboy007, it needs to be more sensitive to those seeking to transcend the gender binary

[UK]
Transgender Inmate Tara Hudson To Be Released Early
Tara Hudson, a transgender woman who has been serving a 12 week sentence, is to be released from prison early. Tara came to public attention and received international attention when she was initially sent to an all-male facility following her sentencing due to the fact that she did not have a Gender Recognition Certificate, despite living the majority of her life as a woman.

[Thailand]
Asia's first transgender centre opens in Bangkok
The Thai Red Cross Aids Research Centre has joined forces with US development partners to open the first transgender-specific operation in Asia.

[Vietnam]
Positive Step for Transgender Rights
Vietnamese parliament adopts new transgender legislation

[Australia]
Who are you? Junior novel George wants to help kids understand gender identity
Alex Gino's book tells the story of Melissa, a ten-year-old girl who the world sees as a boy named George. Jason Pratt

[New Zealand]
Akl Council flushes some gendered toilets
Auckland Council is looking to formally cater for intersex and transgender communities in the way it labels some of its staff toilets.

[Canada]
'There's a revolution going on': Trans Community advocates welcome growing awareness of the challenges for those transitioning
Call it the Caitlyn Jenner effect.
There have always been transgender people — those essentially born into the wrong gender — and for more than half a century there have been medical solutions for them via surgery and hormones.

[USA]
Tomorrow is #GivingTuesday. Make sure your gift has impact!
Dear friends,
I hope that you enjoyed your holiday weekend. Tomorrow is #GivingTuesday, a day to give back and support the causes we believe in. We have had an extraordinary year at TLDEF and have a lot to be thankful for. Most importantly, we are grateful for your support, which makes our accomplishments possible.

[USA]
Cruz floats report Planned Parenthood shooter 'transgendered' activist
Ted Cruz discounted on Sunday assertions the alleged Planned Parenthood shooter was motivated by anti-abortion rhetoric by pointing to dubious reports in conservative media the attacker is transgender, calling him a "transgendered leftist activist."
Cruz Condemns Colorado Shooting, Rejects Anti-Abortion Link
Ted Cruz: Planned Parenthood shooter was a 'transgendered leftist activist'

[USA]
There's no such thing as a 'male brain' or 'female brain,' and scientists have the scans to prove it
Do you have a male brain or a female brain? The answer, according to science, is no.

[MO, USA]
ACLU: Missouri school district's transgender restroom policy is 'blatant discrimination'
A southwest Missouri school district has a new policy governing bathroom usage for transgender students that some civil rights advocates are calling discriminatory.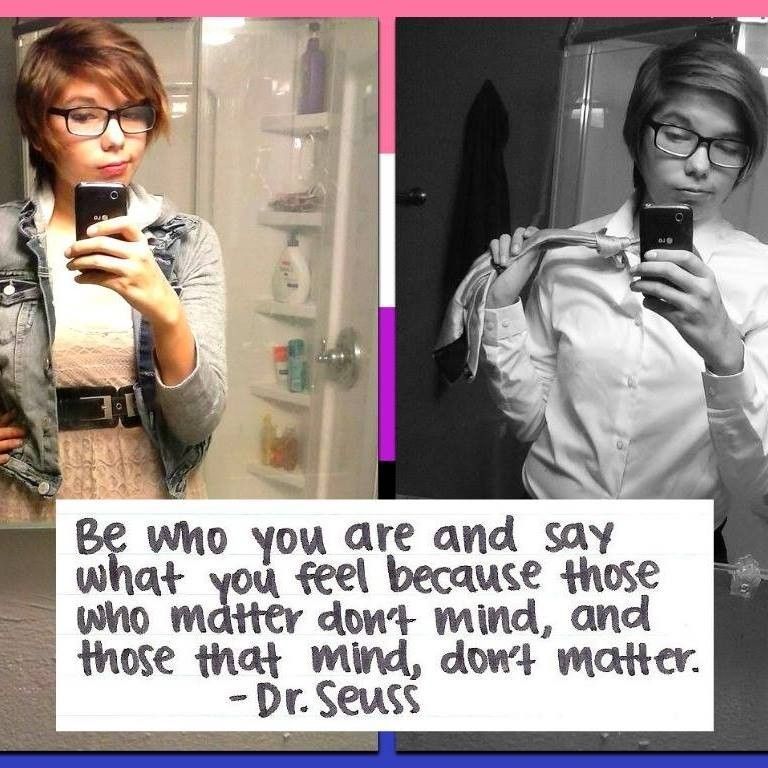 [SD, USA]
Teen suicide on Indian reservation brings tears of sadness, cry for help
Fifteen-year-old Aiyana Englund got up in front of a crowd in the rotunda of the Sisseton-Wahpeton Oyate tribal headquarters last summer and talked about respect.
The Dakota word is "ohoda," and it's one of the Sioux Indian cultural values.
Apparently, though, her words and thoughts were not enough.
Earlier this month she took her life — a victim of bullying, those who knew her say.

[Mexico]
Desde niño quería ser mujer: Melissa
"Yo me di cuenta que quería ser mujer desde que iba en el kínder", suelta con una sonrisa picarona, Melissa Mijangos Boijseauneau, quien a través de costosas operaciones dejó de ser hombre para convertirse en mujer.

[Mexico]
Denuncian 24 crímenes de homosexuales en Chiapas en dos años
La Red por la Inclusión de la Diversidad Sexual en Chiapas denunció que en los últimos dos años se han perpetrado al menos 24 crímenes de homosexuales en diversos municipios del estado, y todos siguen en la impunidad.

[Mexico]
Coronación de Reyna Gay termina con 3 muertos y 5 heridos en Acapulco
La fiesta de coronación de la Reyna Gay 2015, llevada a cabo en las canchas de basquebol del poblado de Tres Palos, concluyó en un baño de sangre que dejó a tres personas muertas y cinco heridos.

[Boliva]
Una transexual cambió de identidad
En Santa Cruz, un hombre está iniciando los trámites para obtener su certificado de nacimiento con nombre de mujer. Este no es el primer caso, un estudiante de Derecho intenta culminar con éxito el proceso que cumplió Yara V.T.L., antes de emprender viaje a España.

[Colombia]
Reportan segundo caso de agresión contra mujeres 'trans' en La Guajira durante noviembre
Los hechos ocurrieron en la calle primera con carrera tres, frente al hotel Barahona
Durante la madrugada de este viernes, siete mujeres 'trans' que transitaban por el sector del malecón en Rioacha, habrían sido atacadas a disparos por dos hombres que estaban en una camioneta de color azul, con placas venezolanas, aseguró la corporación Caribe Afirmativo. Ninguna resultó herida.