[Chile]
Transexuais poderão mudar o nome antes de operação
No Chile, um acordo entre o Movimento e liberação Homossexual (Movilh), a Deputada Maria Antonieta e o Diretor Nacional do Serviço de Registro Civil e Identificação, Guillermo Arenas, permitirá que as transexuais possam mudar o nome e o sexo legal sem a necessidade de cirurgia de mudança de sexo.
[Malaysia]
Transsexual arrested
Police have arrested a transsexual to assist in the investigation into the killing of another transsexual at a Taman Kelangin apartment last Thursday.

[India]
Cry inclusive
With very little support coming their way, transgenders have decided to speak up for their rights.
Photo: Neha Babar works with the Humsafar Trust, a support group for transgenders, in Mumbai. SHASHI ASHIWAL

[MA,USA]
Remembering victims of violence
Members of Boston's transgender community and their allies will celebrate the ninth annual Transgender Day of Remembrance, a day to memorialize members of the transgender community who have been murdered and whose murders were motivated by anti-trans hatred, on Nov. 18.
[CA, USA] [News/Events]
News in brief: Day of Remembrance events
Transgender people who have lost their lives to violence and AIDS will be remembered at several events in the Bay Area to mark the Transgender Day of Remembrance.
[NY, USA]
HRC and Its Foes Due to Meet at the Stonewall
Tuesday, November 20 is the National Transgender Day of Remembrance that honors victims of anti-trans hate crimes. This year it also happens to be the day that friends of the Human Rights Campaign are planning a networking event at the historic Stonewall Bar in the West Village.
[PA,USA]
Hate crimes marked at memorial
Alan Fitzgerald Walker, of Fayetteville, Ark., was beaten and strangled to death on Nov. 9, 1996. His home was vandalized and his tires slashed. His body was found three days later.
Yesterday, his life was just one of the 370 memorialized at the HUB-Robeson Center with blue, purple and white fliers that stuck out of the lawn in celebration of the Transgender Day of Remembrance.

[MI,USA] [Events]
Transgender Day of Remembrance vigil
Transgender Detroit Executive Director Michelle Fox-Phillips announced plans for Friday, Nov. 16 activities for the annual Day of Remembrance candlelight vigil.
[MD,USA] [Commentary]
Coed locker rooms given green light
Statute allows people to 'choose a gender'
[USA]
Romijn keen to be 'true' transsexual
Rebecca Romijn was so determined to accurately portray a transsexual in the hit 'Ugly Betty', she asked her transgender pals for acting tips.
[NC, USA]
Baptist church expelled for embracing gays
The nearly 3,000 delegates that make up the North Carolina Baptist Convention voted this week to expel the Myers Park Baptist Church for welcoming and affirming lesbian, gay, bisexual, and transgender (LGBT) Baptists in their congregation.
[USA] [Press Release]
Hillary Clinton: Clinton Campaign Adds New Leaders to LGBT Americans for Hillary
The Clinton campaign today announced the addition of 44 members to its national LGBT Americans for Hillary Steering Committee. The announcement comes just a day after Clinton successfully hosted a fundraiser with 250 members of the LGBT community in Washington, DC as well as a day after the endorsement of openly gay Congressman Barney Frank.
[WI, USA]
Transgender activist shares struggle
A transgender activist said Wednesday there is an enormous misunderstanding about what the term "transgender" actually means.
[MA, USA] [News/People]
Gender is not a hobby
Gliding across the stage in a floral dress and a black blazer, Jennifer Finney Boylan compared her surgical procedure in 2001 to "the feeling of leaving one country and going to another." Boylan, an author and professor at Colby College, is referencing her sex-change procedure when she officially and completely went from James to Jenny.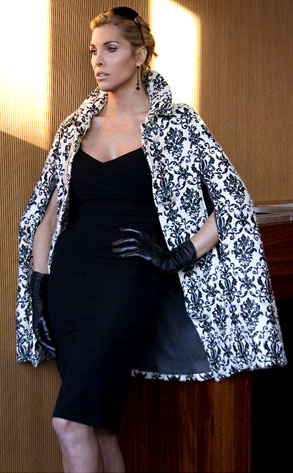 [USA] [Blog/People/Television]
Candis Cayne on Project Runway!
Candis Cayne is taking over the world.
Ever since appearing on ABC's Dirty Sexy Money as Billy Baldwin's secret transsexual lover, this real-life transsexual has popped up on The View, Good Morning America, Hollywood red carpets and, well, right here in Planet Gossip.
[ENDA]
Gender Benders In the Crosshairs
[Commentary] Will ENDA Battle Leave Us Stronger Or Weaker?
[Blog/Commentary] ENDA Will Never Be a Long Term Solution for Anyone, Anyway
[Commentary] Act of tolerance
[Blog/News] Hate crimes bill in jeopardy over Iraq war dispute
[Blog/News] Hate Crime Bill In Legislative Quagmire
Even if ENDA Not Law in '07, HRC Sees Win
[Commentary] HRC abandons principles on ENDA
[Blog/Commentary] How A Self-Hating Drag Queen Helped Cost Us ENDA Support

[Commentary] HRC ENDA poll raises more questions than answers

[Commentary] Progress That Means A Lot
[Commentary] Snatching Rancor From Victory's Jaws