[Brasil]
Travestis e transexuais ganham direito de usar nome social em órgãos do DF
Direito se aplica nas unidades de atendimento da Secretaria da Mulher.
Ministério da Saúde permite uso de nome social no Cartão SUS.

[Brasil]
Travesti é esfaqueada no bairro São Geraldo em Pouso Alegre, MG
Vítima pediu ajuda a vizinhos e foi levada para o hospital em estado grave.
Antes de perder a consciência, ela disse conhecer o agressor.
Travesti é esfaqueada em Minas Gerais; vítima conhece agressor


[Brasil]
PASSIONAL - Travesti é morto com facada no peito
O travesti Victor Conrado, 18, vulgo "Vitória" foi morto com uma facada no peito na tarde de terça-feira (29) em uma vila localizada no bairro Buritis. O assassino é Diego Vanderson Ginaque do Nascimento, 22, companheiro da vítima. Eles moravam juntos e, de acordo com uma testemunha que não quis se identificar, os dois estavam ingerindo bebida alcoólica desde cedo.


[Brasil]
Mulher que fingia ser homem é assassinada por ex-companheira
Um fato estranho intriga a polícia de Embu das Artes, uma mulher mata o marido com uma facada no peito, e descobre que ele, era na realidade, uma mulher. Conhecido como Márcio Sérgio de Lima, ele foi desmascarado após uma briga do casal devido a falta de sexo no relacionamento. A polícia descobriu que ela usava uma linguiça com preservativo para simular o órgão genital masculino.

[Brasil]
Lea T. conta que perdeu a virgindade como mulher
Depois da entrevista ao Fantástico, exibida no dia 27, a top transex Lea T. se viu em meio a uma polêmica entre várias comunidades transexuais do Brasil. "Estão achando que me arrependi da cirurgia de mudança de sexo, mas não. Estou muito feliz", afirma ela. Na semana passada, Lea participou do I Seminário de Cidadania Trans – Dignidade, Inclusão e Respeito, promovido pela Coordenadoria da Diversidade Sexual do Rio de Janeiro. Ela embarca brevemente para Nova York a trabalho, mas volta a tempo de curtir o Carnaval de Salvador e, quem sabe, fazer uma visitinha ao Sambódromo do Rio. A modelo também adiantou à coluna que está se preparando para outra grande mudança: de Milão, na Itália, onde mora há anos, para Nova York, pela demanda de trabalho.
New Benetton Campaign Features Transgender Model

[Brasil]
Concurso Realeza do Carnaval ganha categoria Rainha Travesti
Nova categoria foi reivindicada na Conferência de Direitos Humanos.
Etapa final está marcada para o primeiro dia do Carnaval 2013.


[UK]
Transvestite or cross-dresser? Huddersfield's Peter Dawes explains his views on being 'gender neutral'
Nobody should have to live with the fear, anxiety and consequences of hate crime.
That's the view of a Huddersfield man living a cross-dressing lifestyle.
Peter Dawes, known as Piper, is lead singer with a Huddersfield band and dresses in women's clothing.
He argues that while racist abuse and homophobia have long been defined as hate crimes, many other sections of society can find themselves subjected to prejudice which can go unpunished.

[Switzerland]
Swiss policy change for hermaphrodite babies
Switzerland has clarified its guidelines on the treatment of hermaphrodite newborn babies. At the request of the Swiss government, the national commission for ethics and medicine has published recommendations for a different approach to the treatment of children born with both male and female sex organs.

[Russia]
Kaliningrad region approves anti-gay bill
A bill forbidding "homosexual propaganda" has passed in the Kaliningrad outpost of Russia, similar to those passed in other areas of the country, which proposals suggested should be made national laws.

[Russia]
Russian national anti-gay law passes first reading
On Friday, the Russian State Duma adopted the first reading of a homophobic censorship bill which would impose federal sanctions for the promotion of "gay propaganda".
Scuffles as Russian Duma votes for national gay gag law

[Ghana]
Homosexuality is unnatural and punishable by law
Information Minister Mahama Ayariga has explained President John Mahama's position on homosexuality, indicating that the act is criminal and punishable under the laws of Ghana.

[Nepal]
Third Gender for Nepal
The Nepalese government has begun issuing citizenship certificates designated "third gender" for trans and intersex people who do not identify as male or female.

[Pakistan]
Voting rights for transgenders
It was hailed as a landmark ruling in November 2011 when the Supreme Court granted transgenders voting rights and ordered that they be issued CNICs in which they would be listed as third genders. However, for the approximately 80,000 transgenders who celebrated what they hoped would be a new beginning, the festivity has turned into a damp squib and as elections loom, this is becoming more apparent. According to a report in this newspaper, citing the Election Commission of Pakistan, only 26 of 3,500 transgender people living in Karachi have new identity cards and are registered voters.

[India]
Report declares that 'all sexual identities deserve protection'
A committee formed to investigate how to curb sexual violence in India following the fatal gang rape of a 23-year-old woman has recommended education about same-sex relationships and respect for LGBT identifying people.

[Thailand]
IKEA's Latest Stumble: New Ad Angers Thai Transsexuals
IKEA just can't seem to stay out of trouble.
A fresh advertisement by the IKEA franchisee in Thailand, featuring a woman speaking with a deep male-like tone, has sparked fury among transsexuals, who are accusing the furniture giant of openly mocking transgender individuals for being "deceitful and deviant."
'Disrespectful' IKEA Ad Touches Nerve With Thai Transsexuals
Ikea offends The Thai Transgender Community
Ikea ad angers Thai transgender group
Video: 'Negative' IKEA advert slammed by Thai trans rights group
IKEA Thailand apologize for offensive ad featuring transgender person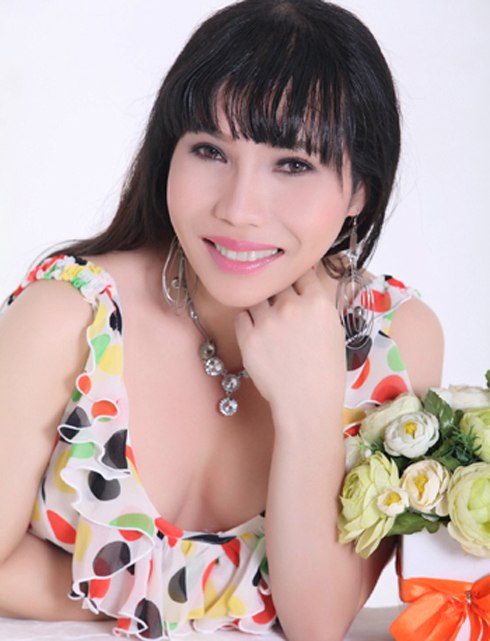 [Vietnam]
Binh Dinh wants to cancel recognition of transgender teacher
The People's Committee of Binh Phuoc province on January 21 told the provincial Justice Department to withdraw the two decisions that redefine the gender and civil status change of Pham Van Hiep, from a man into a woman, because it is unlawful.
Netizens support transgender teacher in Binh Phuoc
Transgender woman faces rejection, to sue

[Australia]
Include intersex in Bill, say lobby groups and legal experts
'Intersex' must be listed in a separate category in new Human Rights and Anti-Discrimination Bill, Australian Senate hearing told

[USA]
The Trans Woman Who Is Taking on the Military
Decorated Army veteran Allyson Robinson has some major plans for the country's only organization dedicated to serving LGBT people in uniform.

[AZ, USA]
11-year-old trans girl says Obama should have mentioned trans people at his inauguration
A trans girl has written a speech in response to that given by US President Barack Obama at his public inauguration on Monday, during which he referred to the gay community.

[DC, USA]
Gender neutral: D.C. threatens fines for mislabeled bathroom signs
In D.C., the rule of the land is that single-occupancy public restrooms may not be set aside for men or women. They are gender neutral and must be designated as such, to avoid discriminatory, awkward or even violent incidents toward transgendered individuals.

[FL, USA]
Palm Beach Gay Rights Group Considers Filing Lawsuit Against Boca Raton
In his crusade for equal rights, one man may have caught Boca Raton's elected officials breaking laws, according to a first amendment lawyer.

[MI, USA]
University of Michigan to offer limited gender-neutral housing
University of Michigan housing will set aside a block of gender-neutral rooms for transgender and gender non-conforming students in fall 2013.

[OR, USA]
State settles lawsuit with man in sex-change hysterectomy case
The state has reached an out-of-court settlement with a public employee who filed a discrimination suit after he was denied insurance coverage for an operation related to his transition from a woman to a man.

[OR, USA]
Oregon set to cover transgender youth under Medicaid
The Oregon state Health Plan and its Healthy Kids Program will soon begin covering medically-necessary care for young people experiencing gender dysphoria on Oct. 1, 2014, making Oregon the first state to ensure coverage of transgender kids under Medicaid.

[PA, USA]
Bullying bill gets double the support
An LGBT-inclusive anti-bullying bill was introduced in the state House of Representatives this week with twice the number of cosponsors as last session's inaugural measure.

[PA, USA]
News Briefing: Transwoman seeks judge's intervention
Attorneys for transwoman Bobbie E. Burnett have asked a federal judge to order city officials to turn over records pertaining to Burnett's employment-discrimination case.
On Jan. 14, Burnett's attorneys filed a motion with U.S. District Judge C. Darnell Jones 2d, requesting that the records be provided within 20 days of a court order by Jones.
Burnett, 56, has been employed by the city as a library assistant for about 22 years.
In 2009, Burnett sued the city and four coworkers for allegedly violating her constitutional rights and creating a hostile work environment due to her transgender status.

[VA, USA]
Transgender inmate granted trial for allegations of sexual abuse
A transgender inmate's sexual abuse lawsuit against the Virginia Department of Corrections will go to trial.
Ophelia De'lonta, the same inmate who's seeking sex change surgery - paid for by the state - also alleges a correctional officer at Buckingham Correctional Center sexually abused her.
A U.S. District Court judge is now ordering a trial date be set.

[WI, USA]
Police prepare to search landfill for transgender rapper's body
Milwaukee police are getting ready to conduct a massive search at a local landfill to find the body of Ebony Young, a transgender rapper killed on New Year's Day. Five men are charged with homicide, and testimony from one of them led police to the dumpster where the body was dumped.