[Brasil]
Campanha alerta que discriminação contra travestis e transexuais pode levar ao fechamento de empresas
Travestis e transexuais podem processar empresas ou pessoas que as tenham deixadas em situação constrangedora ou humilhante, em atos que configurem transfobia. Quem discrimina desrespeita o direito de igualdade previsto na Constituição Brasileira.
SP: Travestis e transexuais discutem o mercado de trabalho em Piracicaba

[Brasil]
Cartão SUS terá nome social de travestis e transexuais
As travestis e transexuais agora poderão ter o nome social no cartão SUS. A conquista foi anunciada pelo secretário de Gestão Estratégica e Participativa do Ministério da Saúde, Luiz Odorico, em reunião com lideranças transgêneros no Ministério da Saúde, na segunda-feira, 28.

[Brasil]
"Uma vagina não traz felicidade a ninguém": Lea T fala sobre mudança de sexo ao Fantástico
A modelo Lea T foi a entrevistada especial da edição desse último domingo (27) do Fantástico. Em entrevista à jornalista Renata Ceribelli, Lea falou pela primeira vez na televisão sobre a cirurgia de readequação sexual a qual se submeteu em março do ano passado.

[Brasil]
DF tem comemoração ao Dia da Visibilidade Trans com ministro e shows
Em comemoração ao Dia da Visibilidade Trans, que é celebrado na terça-feira, 29, o ministro da Saúde, Alexandre Padilha, receberá 15 lideranças do movimento de travestis e transexuais na próxima segunda, 28, na sede do Ministério da Saúde. O encontro será às 10h30, no Auditório Emilio Ribas.

[Brasil]
Lea T é uma das novas garotas-propaganda da Benetton
Brasileira é definida como 'uma das atuais favoritas na indústria da moda'.
Estrelas de campanha se destacam por 'compromisso social', diz empresa.

[Brasil]
Com poesia, fonoaudióloga ensina travestis e transexuais a modular voz
Denise Mallet ajuda grupo alterar a fala sem comprometer as cordas vocais.

[UK]
800 Complaints to the PCC, the Observer's Transgender Column 'Should Not Have Been Published'
A controversial column on transgender people that ran in The Observer and was later removed from its website has led to an apology from the newspaper, a protest, hundreds of readers' complaints and now a Press Complaints Commission investigation.

[Ireland]
TV ads offended transgender community, rules Irish watchdog
Complaints in Ireland against the mobile phone company Meteor by a transgender group have been upheld by the country's advertising watchdog, reports the Irish Times.
Complaint over Meteor ad upheld

[Albania]
A deliberation on giving the freedom to children to express their gender identity, in Vizion Plus
This and other sensible and difficult issues to be understood about the LGBT community, because of the lack of information, were part of the discussion in the "Ora 5pm" in Vizion Plus, today in the afternoon.

[Lithuania]
Lithuania politician seeks to legalize a ban on 'gay propaganda'
A Lithuanian MP aims to introduce a ban prohibiting 'homosexual propaganda' in Lithuania this spring

[USA]
WATCH: NCTE's Mara Keisling on Obama's LGBT Agenda
NCTE Executive Director Mara Keisling and Advocate Magazine Editor-in-Chief Matt Breen joined the Melissa Harris-Perry show this past Sunday to discuss what's next on the LGBT agenda in President Obama's second term.

[AZ, USA]
Read This 11-Year-Old Trans Girl's Response to Obama's Inaugural Speech
The President's inclusion of gay and lesbian American in his inaugural speech on Monday prompted an 11-year-old transgender girl in Arizona to write an essay about inclusion.
Sadie, 11-Year-Old Transgender Girl, Writes Essay In Response To Obama's Inauguration Speech
Menina de 11 anos escreve carta a Barack Obama: "Somos iguais a toda a gente"


[MI, USA]
Transgender activist Rebecca Kling helps educate MSU community with visit
Some MSU students reconsidered gender and personal identity in art Tuesday by attending a workshop hosted by transgender activist and performer Rebecca Kling.
With an extensive educational background in theater and performing arts, Kling was able to use her education to develop her identity, and when she visited MSU to run the workshop and perform for students, she encouraged her audience to do the same.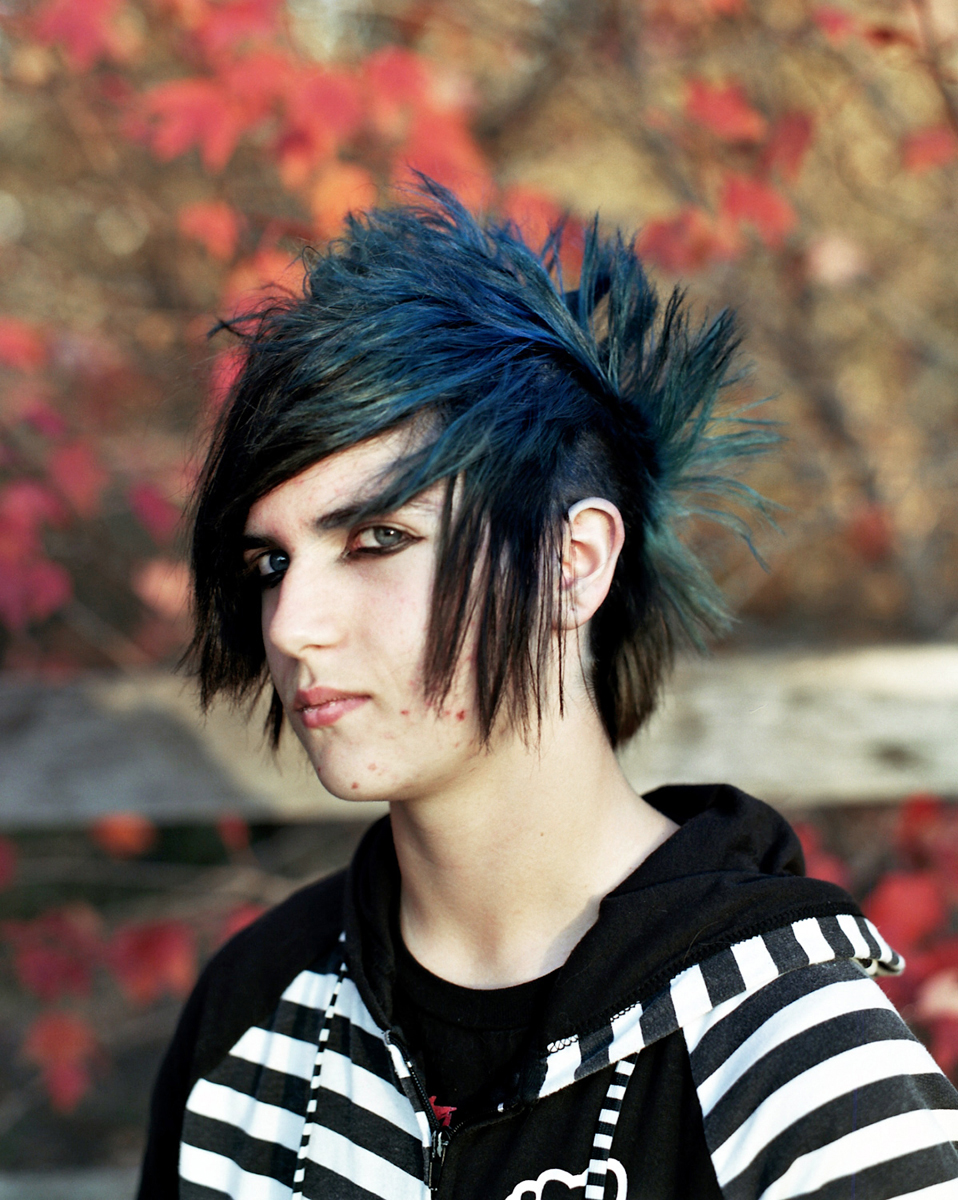 [NE, USA]
Sharing the Stories of LGBT Youth: Jaydee, 16, From Bellevue, Neb.
I switched schools because of bullying. There was a lot of harassment and people calling me a lot of names: "fag," "dyke," "tranny." Nobody would do much about it, even my principal. I was like, "Screw this. I might as well go to a different school."

[TX, USA]
Waco city committee to vote on LGBT protections proposed by Baylor student
After Susan Duty realized LGBT workers in Texas could legally be discriminated against in employment because of who they are, she started looking into what she could do locally in Waco.

[TX, USA]
Parkland adds trans protections
Parkland Hospital's Board of Managers voted unanimously to add gender identity to its Equal Employment Opportunity and harassment policies Tuesday morning.
The vote by the full board came after the Human Resources Committee approved the wording at its Jan. 16 meeting. The wording provides protections for gender identity and expression, as well as genetic information for employees and patients.
Parkland Memorial Hospital expands equal employment opportunities to transgender employees

[VA, USA]
Anti-discrimination bill advances in Va. Senate
A Virginia Senate subcommittee on Monday narrowly approved a bill that would ban discrimination against LGBT employees.
Nondiscrimination bill passes committee, will get floor vote in Va. Senate