[International]
[Commentary]Trans in the head
Earlier I argued that trans* is not a disorder and that the problem is more likely with transphobia than with gender variation. I showed how much we are stuck in binary thinking that needs to get rid of its expectations of universality. A way out may lie in the concept of "fuzzy sets". In the future, trans is in the head.

[International]
A New Era for Intersex Rights
Jim Ambrose was born in 1976, with, he wrote last year, "genitals that frightened my parents and caregivers." He had one X and one Y chromosome, but his sex organs were ambiguous, resembling a large clitoris or a small penis. Doctors have an easier time eliminating tissue than adding it, and so they decided to surgically remove the organ and the nearby testes. The baby was raised as a girl, named Kristi Bruce.

[UK]
Home Office: Homophobic crime down but transphobic crime up across England and Wales
Figures released this month by the Home Office show there has been a fall in the number of homophobic crimes recorded in England and Wales.

[Italy]
Trans woman, murdered in July, finally gets funeral in Rome
A 28-year-old trans woman spent four years living on the Italian streets before she was beaten to death with sticks and thrown on a train track

[Turkey]
Vested interests behind hate directed at trans women in Meis Housing Complex
"Stories of Violence from Turkey" is a project by the Intercultural Research Association that aims to archive and document the phenomenon of violence in Turkey; to prevent events of violence and their victims from "becoming ordinary" and "turning into statistics;" to investigate the conditions of violence in order to make future projections; and to bring together NGOs, civil society, and advocates for the defense of victims' rights. The project publishes photographs and interviews with victims or witnesses in a simple and flexible format that allows the interviewees to express themselves.

[South Africa]
Transgenders: the forgotten community
South Africa is currently hosting the 17th International Conference on AIDS and STIs in Africa, where one underserved community is crying foul, claiming they have been left out of HIV programmes.

[Nepal]
Nepal's transgenders shut out of voting
As a Nepalese transgender dancer in her twenties, Nazia Shilalik says her gender has cost her jobs, respect and soon, she believes, it will cost her a vote in upcoming elections.

[Pakistan]
Transgenders protest against invasion of privacy
The transgender community came out to protest on Monday against a television channel for "grossly invading their privacy" in a recorded programme aired recently.

[India]
Posters across India call for gay people to face death penalty
Far-right Muslim group calls for anyone who supports LGBTI people, 'homosexual terror mongers', to be jailed for life

[Australia]
Sex change a long process for Jodie Rye
This year Jodie Rye will reach a milestone in the journey she started as a young boy called Peter.

[USA]
A Double Minority -- Portraits of Transgender Immigrants
Jaan Williams, a transgender U.S. citizen, was not able to sponsor residency for his wife, Priyanka Oberoi – who came from India to the U.S. on a student visa – because some documents still identified Williams as a woman.

[USA]
Transgender golfer aims for LPGA Tour in 2014
Nine months ago, a headline on azcentral.com declared, "Transgender golfer dreams of playing in LPGA."
Nine months later, the dream remains alive, although the pursuit has delivered its share of surprises.

[CA, USA]
Co-ed Bathroom Bill Update: Legislature Still Has To Hold It
A referendum has put on hold a 37 word bill which would have opened up restrooms, locker rooms and showers in K-12 public schools to students "irrespective of the gender listed on the pupil's records." Known as the Co-ed Bathroom Bill, Assembly Bill 1266 originally was due to go into effect on Jan. 1, 2014. But voters in all 58 of California's counties have put on the brakes by submitting more than 600,000 signatures to the Secretary of State.

[CT, USA]
Connecticut health insurers ordered to provide gender reassignment cover
All providers of health insurance in the US state of Connecticut will now be required to cover gender reassignment and hormone therapy for those with gender dysphoria, the state insurance department has ordered.

[KS, USA]
Shawnee County Jail works to improve conditions for transgender inmates
Intake process, housing arrangements altered at Shawnee County Jail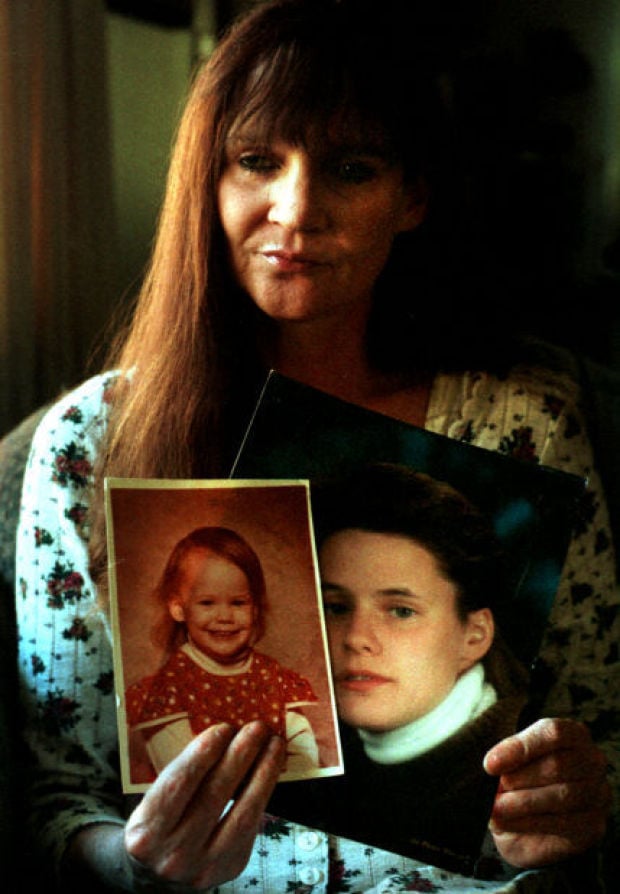 [NE, USA]
Brandon Teena's mom: 'We've come a long way'
JoAnn Brandon still gets the occasional calls from strangers.
They apologize for the heartache she suffered since two men raped and murdered her youngest child 20 years ago.

[Argentina]
Florencia de la V habla de sus hijos nacidos de un vientre de alquiler
La modelo, casada y madre de mellizos vía vientre de alquiler, conversará sobre su vida como madre. "La sociedad argentina fue incorporando el hecho de que una persona con sexualidad distinta puede hacer cualquier cosa", dijo.