[Portugal]
Ativistas dão a sua opinião sobre Conchita Wurst
Muito se tem escrito sobre a vencedora da eurovisão e nós, Portugalgay.pt, fomos perguntar como viam esta vitória.

[UK]
Transsexuals listed as mentally ill by council officials
Thousands of Camden residents recieve housing forms which lists transsexualism as a 'mental illness'
Trans people listed as 'mentally ill' by London council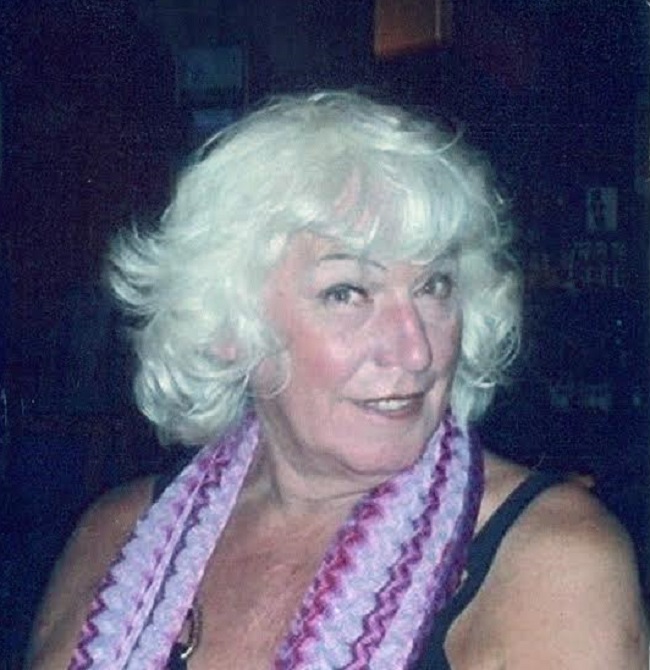 [UK]
Britain's Oldest Transsexual Ruth Rose Backs Right For Trans People to Get New ID
A new global report aimed at giving transgender people the right to a new ID has been welcomed by Britain's oldest transsexual.
Ruth Rose, 81, who is having a gonadectomy in July, is backing the report, License to Be Yourself, released today by the Open Society Foundations.

[Turkey]
Avşa's Letter: Transsexuals and Turkish Prisons
"Homosexuals are denied work in prison workshops; they are denied visits to the clinic; as well opportunities to exercise, go to the library, seek religious instruction, access theater, concerts or classes.Homosexuals are denied the right to breathe…"
Trans Inmate Funda's Letter on Prisons in Turkey

[Brunei]
Shariah Law Amendments
Courtesy of Buzzfeed, here's a detailed description of Brunei and its draconian new Islamist shariah law legislation.
An anti-sodomy (liwat) provision punishes gay male sex with stoning to death, as well as straight anal sex:

[Australia]
Sydney drag queens fight trans-gender warrior Indiana Kelly Edwards over right to use the word tranny
There's nothing quite like a drag queen with a bouffant blonde mane and a pink faux Chanel suit to brighten up a quiet suburban pub.

[New Zealand]
Submission guide: Bill to protect trans rights
Rainbow Labour has put together a guide for making a submission on the Statutes Amendment Bill (No. 4), which includes an amendment from Louisa Wall which would fully protect trans rights.

[CT, USA]
Transgender Teen Asks Governor Malloy For Help
It's been one month since a 16-year-old transgender teen was sent to York Correctional Institution after DCF told a court she was too violent to remain in its custody.

[DC, USA]
Transgender D.C. Police Sgt. Jessica Hawkins opens up about transition
For D.C. Police Sergeant Jessica Hawkins, this is not an easy story to tell.
Continue reading
"Nothing else has scared me more than coming out to all of my friends and family," she says.
Engulfing fear forced her to live as a man for 40 years – but now that time is over

[LA, USA]
Transsexual wanted for homicide after killing another man with black market silicone injections
New Orleans law enforcement is asking for the public's help in hunting down a transsexual who is wanted on charges of negligent homicide after a man he injected in the hips and buttocks with black market silicone slipped into a coma and died.

[MA, USA]
Court hears more arguments in sex-change inmate case
Attorneys for a convicted killer serving a life sentence were in court Thursday as state prison officials argue that taxpayers should not have to foot the bill for a sex change operation.
Judges hear arguments in state appeal against gender reassignment for trans prisoner

[NY, USA]
N.Y. Lawmaker Looks to Simplify Name Change Procedure for Trans Residents
In most states, transgender individuals are required to publish a public notice in a local newspaper prior to legally changing their names. One legislator hopes to remove this burden for trans New Yorkers.

[OR, USA]
Ore. Bar Owner Accused of Antitrans Discrimination Running for Office
Former business owner Chris Penner is looking to unseat the commissioner of the state's labor bureau, which found Penner guilty of antitrans discrimination in 2012 and ordered him to pay $400,000, although Penner has thus far refused to pay the fine.

[Peru]
El Tribunal Constitucional de Perú niega a una mujer transexual el cambio de sexo en su DNI, aunque admite el cambio de nombre
Decepcionante decisión del Tribunal Constitucional del Perú, que ha declarado infundada la demanda de amparo interpuesta por una mujer transexual contra el Registro Nacional de Identificación y Estado Civil de ese país (RENIEC). La mujer, que en el pasado se sometió a cirugía de reasignación y a la que otro tribunal ya concedió el cambio de nombre, solicitaba que le fuera reconocido además el cambio de sexo en su Documento Nacional de Identidad y en su partida de nacimiento. El alto tribunal peruano niega el cambio entre otros motivos porque ello supondría "admitir el matrimonio entre personas del mismo sexo".