[International]
PHOTOS: Hundreds Mourn Leelah Alcorn in Vigils Worldwide
Vigils for the trans teen who recently took her own life are springing up, giving worldwide mourners time to pause and reflect on the future.
A march for Leelah

[Brasil]
Polícia Civil prende suspeito de matar travesti a facadas em Mossoró, RN
Crime aconteceu no dia 29 de novembro após uma briga em frente a motel.
Na ocasião, um segundo travesti também foi esfaqueado, mas sobreviveu.

[Turkey]
ANARCHIST MEYDAN NEWSPAPER'S INTERVIEW WITH TRANS INMATE ESRA
In prisons, in every era, pressure, torture and attacks occur, directed against those of a different identity, creed, way of thinking; political prisoners; Kurds; homosexuals; non-Muslims — always. But a way to carry out these attacks would be found, they would be justified, they would be covered up in a thousand and one ways. After the period of rule by the Justice and Development Party, especially after its "master craftsman" period*, everything began to be done openly, without concern or fear, with people in command, from the lowest rank to the highest, looking out for one another. In an interview given to our newspaper by a transsexual prisoner from a prison whose name we cannot disclose for reasons of personal security, she has described the systematic pressure and torture directed at homosexual and transgender persons in prisons. We share with you, our readers, the interview we conducted.


[Morocco]
Morocco's transgender dancer courts acceptance
It was a slow night on the red carpet at the opening of the Marrakech film festival for the photographers and everyone was complaining over the lack of celebrities.
Then a car pulled up and out stepped Noor Talbi, Morocco's most famous belly dancer. The photographers went wild. Darling of the jet set and a fixture for any society party or hotel opening, Noor's statuesque six feet frame was clothed in a spangled, off-the-shoulder ballgown slit up the side to reveal her long legs.
Legs, that as a teenage athlete, won her a gold medal in the 440-meter hurdles at the national level — back when she was a boy who went by the name of Nourreddine.


[Egypt]
25-Year-Old Trans Woman Is Latest Target Of Egyptian LGBT Crackdown
The arrest of the 25-year-old trans woman is the latest in a crackdown on LGBT rights in Egypt that has landed more than 100 people behind bars. Her friend tells BuzzFeed News she fears she may be next.

[India]
Emotional Stress, Stigma Stop Transgenders From Enrolling
There are over one lakh transgenders in Tamil Nadu but in the final electoral rolls that were released on Monday after the recent summary revision, their headcount was just 3,346, which incidentally is even three less than the figure as on April 10, 2014.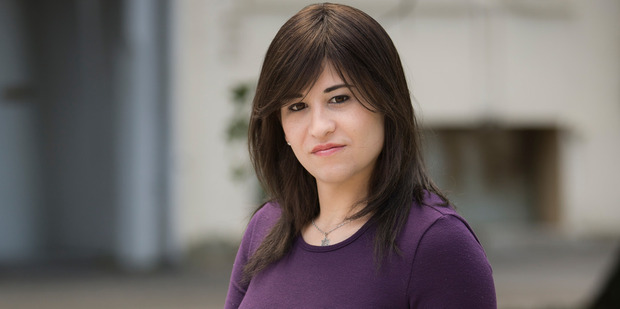 [New Zealand]
Transgender refugee finds setbacks in 'paradise'
On May 30, Eliana Rubashkyn arrived in New Zealand to start a new life as a woman.
Born Luis Alexander Rubashkyn in Colombia, the 26-year-old was officially recognised as a woman though she had not undergone sex-change surgery.
Ms Rubashkyn told the Herald at the time she was "so appreciative" she could live as a woman here and that she had "found paradise".


[EEUU]
Janet Mock, la voz influyente de la comunidad trans en el mundo
Ser gay, homosexual, transexual o bisexual todavía es un delito en algunas partes del mundo. A nivel global, al menos 78 países castigan duramente a las personas por su orientación sexual. Desde latigazos en Irán, prisión en Argelia y cadena perpetua en Bangladesh. Para Janet Mock, escritora, abogada y activista trans, la lucha es más que necesaria. Y su compromiso es evidente por la comunidad que representa. Pero las batallas que da Mock van más allá y desde todos los frentes busca posicionar un discurso a favor de la igualdad y el respeto.

[CA, USA]
Suspect named in Muni knife attack on transgender couple
Police arrested a 54-year-old man on suspicion of assault with a deadly weapon Saturday after he attacked a transgender couple on a San Francisco Muni bus, stabbing a woman twice in the chest, authorities said.
No hate crime charges in stabbing of SF transgender woman

[CA, USA]
Teen Arrested in October Slaying of Transgender Woman: Police
Aniya Parker was killed in East Hollywood in what police have called a robbery gone bad.
Suspect arrested, 2 others sought in transgender woman's killing in East Hollywood

[MA, USA]
First Event Transgender Conference Set for Jan. 22
The First Event transgender conference, an annual event hosted by Tiffany Club of New England, will present two Community Service Awards on Thursday, January 22, 2015. Each year the conference recognizes one or more who have made outstanding contributions to the transgender community. In 2015, Community Service Awards will be presented to Jennifer Levi and John Warrener.

[NC, USA]
Transgenders in Charlotte struggle to find tolerance
Trey Greene spent most of his life convinced he was going to hell.
What caused Greene, 31, of Charlotte so much discomfort was that he knew he was a boy, but he was born a girl. The outside, like the dresses he rebelled against, did not match what he knew to be true inside.

[NC, USA]
Group honors struggle, memory of transgender teen
An Ohio teen's suicide note issued a challenge to society about how we treat transgender people. Gaston residents said they heard that challenge and accepted.

[NC, USA]
Transgender activist enters race for N.C. Democratic Party chair
Charlotte's Janice Covington Allison had said Sunday she had 'every intention' to seek the seat
Transgender candidate seeking to become NC Democrats' chair
Transgender activist joins race for party chair

[OH, USA]
Children's transgender clinic offers support to teens and their families
The suicide last week of Kings Mills teenager Leelah Alcorn put the spotlight on issues facing transgender teenagers and raised questions for some parents.
The Cincinnati's Children's Hospital Medical Center is gaining attention as one place with possible answers.
For almost a year-and-a-half the Transgender Health Clinic at Children's has helped hundreds in the transgender community.

[OH, USA]
Supportive notes greet returning students after transgender teen's suicide
My Chemical Romance guitarist to dedicate song to Leelah Alcorn
Leelah Alcorn's Transgender Suicide Prompts Response From Laverne Cox, Andreja Pejic, Janet Mock

[VA, USA]
Sage Smith's Family Frustrated, Still Looking
The investigation into the search for missing person, Sage Smith, continues more than two years later. You've probably heard the stories of missing persons Hannah Graham and Morgan Harrington, but have you also heard about Sage Smith?

[Mexico]
Propone comunidad LGBT ley para cambiar de identidad
Esta ley permitiría a los transexuales poder cambiar el género y nombre en su acta de nacimiento ante el Registro Civil, así como en toda su documentación oficial ante el INE, la SEP y cualquier otra instancia

[Cameroon]
Life is tough for trans and intersex Cameroonians
Transgender people are becoming more visible in Cameroon, despite the legal repression of homosexuality and the fact that LGBTI people in Cameroon are often convicted in unfair trials because they look different.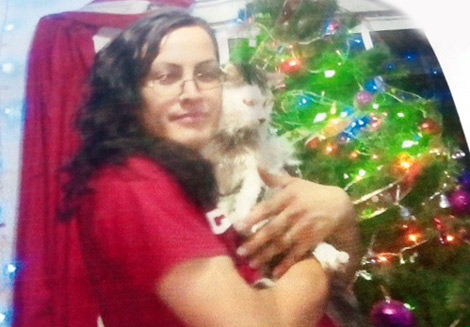 [Chile]
Asesinan a joven transexual tras lanzarle ácido en la cara
Sus funerales fueron ayer y los asesinos aún no son capturados. En otro ángulo el Movilh lamentó que dos guardias del Hospital de Curicó tratan de "travesti" a una joven, utilizando a la identidad de género diversa como un descrédito.
El Movimiento de Integración y Liberación Homosexual (Movilh) informó hoy que un nuevo asesinato cobro la vida de una mujer transexual, Dilán Vera (en la fotografía), además de repudiar que dos guardias del Hospital de Curicó utilizarán públicamente el vocablo "travesti" para desacreditar a una joven de 18 años.