[Portugal]
Balanços...
Depois de algum tempo para digerir e para ter um dia menos mau para os meus olhos, eis que me sinto preparada para um balanço do ano de 2014, sendo que esse balanço vem até agora, Março. Afectos, desafectos, fotos, escritas, desilusões e muita maldade fizeram parte do meu ano que passou. Coisas que permanecem até aos dias de hoje, por isso o meu 2014 é com continuação.

[Brasil]
Cinco dias depois de achado o corpo, quem vai chorar no velório da travesti?
Vinte e oito pessoas. Familiares, amigos próximos dos pais, duas crianças, meninas - sobrinhas de Ágata ou Robson? Dois pastores de igrejas evangélicas. Ao som do violino e de cânticos, que contrastavam com os soluços da mãe, a travesti encontrada morta na última sexta-feira, no córrego Imbirussú, foi enterrada ontem no Cemitério Memorial Park, em Campo Grande. Sobre o caixão, uma foto antiga, de um passado onde a identidade era Robson Elias, dividia espaço com as margaridas brancas e amarelas que talvez descrevessem mais Ágata Renata, como era conhecida.

[Brasil]
Rapaz que matou travesti em Pulinópolis confessa crime na delegacia e é liberado na presença de advogado
Na presença de um advogado criminal, Renato Pívaro Alexandrino de 27 anos compareceu na delegacia de polícia de Mandaguaçu e confessou ter matado no último final de semana uma travesti no Distrito de Pulinópolis. A vítima Paulo Roberto Alves Viana de 28 anos conhecido por "Lorena Bhals" foi assassinada com golpes de barra de ferro no último domingo (1).

[Netherlands]
New push to end male/female sex registry
The D66 is pushing for gender registration to be removed from documents if does not serve a specific purpose. The party will argue this issue during a debate on emancipation today, RTL reports.

[India]
Transgender Models Create Calendar To Overcome Prejudice In Indian Society
Transgender people in India regularly come up against intense prejudice, including both verbal and physical threats.
But in the face of that hostility, a group of trans models have come together in Delhi to create a new calendar celebrating their unique community.

[India]
Fighting for transgender rights
Transgender S. Veena, hailing from a Dalit family, has been through stigmatisation right from childhood, which perhaps made her launch a valiant fight for the rights of sexual minorities.

[India]
In a first, Mumbai activist's passport lists sex as transgender
When Satyashree Sharmila decided to apply for a passport online last October, the form asked her to fill up the sex column as 'Male' or 'Female'. The 33-year-old, who had given up the gender she was born into over a decade ago and now identifies as a transgender, approached the passport authorities with her problem. They asked her to tick any of the boxes in the online form and promised to change it later. But Satyashree was not having any of it.


[Thailand]
Photo of monk touching trans woman's breasts sparks outrage in Thailand
Buddhist monks are not allowed any physical contact with the opposite sex

[USA]
Transgender Activist Jen Richards On Role Models, Resources And Media Portrayals Of The Trans Community
I had the chance to catch up with Jen Richards, a transgender activist and media specialist to address transgender portrayals in the media, trans resources, and her role models. This is a 4-part series on our You Tube Channel.

[CA, USA]
Bill incentivizes companies to offer trans benefits
Companies that seek state contracts in California would be unable to do so if they do not offer their transgender employees the same benefits other employees receive under legislation pending in the Statehouse.

[CA, USA]
Doctor recalls dispute in Doubtfire arson case
The doctor who owns the house known for its role in the 1993 film Mrs. Doubtfire testified this week that he and the transgender woman accused of setting fire to the home had had a dispute over surgery he had performed.

[CA, USA]
Taja DeJesus: Community Raises Thousands for Transgender Woman Murdered in San Francisco
Community members are scrambling to collect cash on behalf of 36-year-old Taja DeJesus who was found stabbed to death in a stairway outside a Bayview building four weeks ago.

[FL, USA]
Florida public bathroom bill upsets transgender people
Bill upsets transgender people who would have to use bathrooms of their birth sex
Florida transgender people upset by bathroom bill
State bill could force transgender people to show ID before entering public restroom
Transgender community protests bathroom bill
"Anti-Transgender" Bill Proposes Jail Time for Using Wrong Restroom (UPDATED)
'Bathroom bill' to block transgender ordinances passes first hurdle

[GA, USA]
Georgia 'License To Discriminate' Bill Forced Through Committee During Bathroom Break
Georgia Republicans have used a number of nefarious methods to get their way over the years, but earlier this week they busted out an especially sneaky new tactic: voting on legislation when Democrats are, um, temporarily indisposed.

[NC, USA]
Policy gives city of Charlotte transgender employees bathroom choice
But Government Center visitors will be handled on 'case-by-case' basis

[NY, USA]
Indictment in Islan Nettles' 2013 Harlem Slaying
Roughly 18 months after Islan Nettles died from injuries she suffered during an assault in Harlem, the Manhattan district attorney announced an indictment on manslaughter and assault charges in the killing.
TLDEF Responds to Indictment in the Killing of Islan Nettles
Suspect Indicted in Beating Death of N.Y. Trans Woman Islan Nettles

[NY, USA]
Burden of Proof
The government ought to recognize that "our gender assignment doesn't depend on our genitals," says activist Kate Bornstein.

[PA, USA]
TLDEF Applauds Introduction of Comprehensive Transgender Health Care Legislation in Pennsylvania
The Transgender Legal Defense & Education Fund (TLDEF) applauds the introduction of legislation in Pennsylvania that would ban the discriminatory exclusion of transgender care in health insurance plans. Introduced by Democratic State Representative Mark Cohen, HB 304, the Transgender Health Benefits Act, would end the widespread practice of excluding coverage for transgender health care in that state. It would require all health insurance plans – including the state's Medicaid program – to cover transition-related care, including hormone therapy, mental health services, and surgery.

[SD, USA]
USD Introduces Gender Neutral Housing
Male and female college students in Vermillion will soon be able to live together on campus. The University of South Dakota is introducing Gender Neutral Housing for the fall semester.


[Mexico]
Asesinan a golpes a La Barbie en un departamento de Clavijero
Con golpes en todo el cuerpo, fue encontrado el cadáver de un homosexual en su departamento ubicado en el boulevard Clavijero número 409, entre las calles Fernando Arruti y Juan Nepomuceno.
El hallazgo se hizo este miércoles alrededor del mediodía, cuando un varón que antes vivía con él llegó a visitarlo y lo encontró sin vida en la habitación, tirado junto a su cama.

[Dominican Republic]
The World of Intersex Children and One Person's Journey Between Two Sexes
Growing up in a small town near Barahona, Dominican Republic, southwest of the island home to pristine beaches not yet sullied by the outside world, I heard stories about children nicknamed "guevedoces."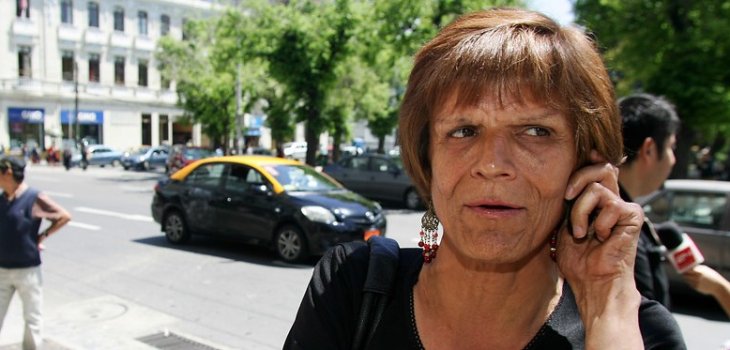 [Chile]
Zuliana Araya anunció que realizará una demanda por homofobia tras polémico Concejo Municipal
Una demanda por discriminación y homofobia, aferrándose a la Ley Zamudio, fue anunciada por la Concejal de Valparaíso, Zuliana Araya, quien acusó ser tratada por nombre de hombre públicamente en plena sesión del Concejo Municipal.