[Portugal]
Quase 200 crimes de ódio contra pessoas LGBT em Portugal, num ano
A dois dias de se assinalar o Dia Internacional de Luta contra a Homofobia e a Transfobia, foram apresentados novos estudos, um dos quais da ILGA. Vítimas não vão à polícia. "Não queria dar mais 'vergonhas' à minha família."


[Brasil]
Nota de pesar pelo falecimento de participante do programa Transcidadania
A Secretaria Municipal de Direitos Humanos e Cidadania está de luto pelo falecimento de uma das participantes do Programa Transcidadania, La Monique de Roma, 43 anos, baleada em episódio de latrocínio, na madrugada de ontem, 14 de maio de 2015, na região do Jockey Club, bairro do Butantã, São Paulo.

[International]
Lesbian, gay, bisexual and transgender rights around the world
Being lesbian, gay, bisexual or transgender is illegal in almost 80 countries, and in at least five of them is still punishable by death. In honour of the International day against homophobia and transphobia on 17 May, explore the legal situation for LGBT people around sex, marriage or civil partnerships, adoption, workplace discrimination and hate crime by region, country and overall population

[UK]
Trans man claims anti-homophobia football tournament is discriminatory
A "Football v Homophobia" event at the University of Nottingham has been accused of discriminating against trans people.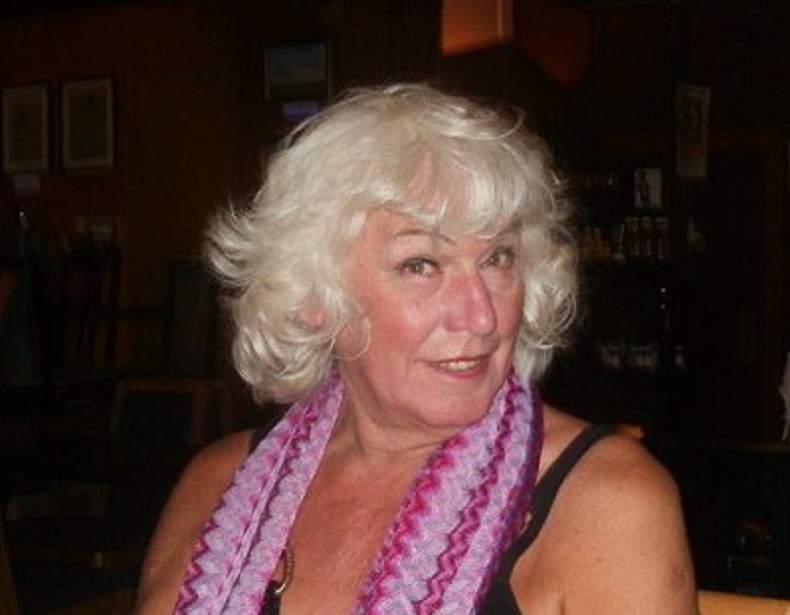 [UK]
Britain's oldest transgender woman Ruth Rose: 'We are people in our own right'
Ruth Rose, from Newhaven in East Sussex, has spent most of her life as James. In 2014, she became the oldest person in Britain to have undergone gender reassignment surgery and works around the clock to promote elderly and transgender rights. Despite having turned 82 in May, she has no intention of slowing down.

[UK]
NatWest apologises after initially refusing to change transgender woman's title from Mr to Ms
Bank says the snub by the New Street branch was down to 'human error'
NatWest apologises for refusing transgender woman's request to change account title

[Austria]
Conchita Wurst: Some people think I'm a trans woman
Eurovision winner Conchita Wurst has spoken about people assuming that she is a trans woman, but says she is "very strict about the difference".

[Turkey]
Two Trans Women in Critical Condition as Turkey Sees Rash of Transphobic Violence
In May alone, seven trans women have been stabbed by men on the street or in their homes, with almost no arrests made.

[India]
Leading the Transgender People's Battle for Rights
A banner at the entrance of Hassan Marikkar Memorial, Palayam, on Friday, read 'Welcome Tiruchi Siva MP, the warrior for transgender people'. Superlatives, comical and rarely true, often find a place on banners for politicians.

[India]
36 change gender through affidavits
Emboldened by the Supreme Court verdict, 36 individuals of Angul town on Friday approached a court to change their gender identity.

[India]
Long haul for transgenders
Born as men, they had chosen to live as women.

[Australia]
Gold Coast mother speaks out about bullying her son received because his brother wears skirts
Five-year-old Terrell Stubbs has been coming home from school with bruises — because his younger brother likes to wear skirts.

[Canada]
LGBTQ support for transgendered Edmonton girl
While Edmonton Catholic School board chair Debbie Engel and trustee Patricia Grell lock horns over whether a seven-year-old transgendered girl should be allowed to use the girls' bathroom, the message from LGBTQ supporters is clear: "let her pee in peace."

[Canada]
Catholic trustee tells Edmonton rally she's not worried about repercussions in washroom controversy
Catholic school trustee Patricia Grell told supporters rallying outside the Catholic school district office Friday she's prepared for any consequences for vocally supporting a seven-year-old transgender student who wants to use the girls bathroom at school.
Rally held in support of Edmonton Catholic school trustee

[USA]
UFC Women's Champ: 'I Wouldn't Refuse' to Fight a Trans Athlete
Ronda Rousey has walked back last year's comments on not fighting Fallon Fox due to the trans woman's supposed 'unfair' physical advantage — a claim debunked by medical experts.

[USA]
What The Nation's Doctors Say About Transgender Rights And Marriage Equality
The American College of Physicians (ACP) is the largest organization of internists in the country, with 141,000 members — making it the U.S.'s second largest physician group after the American Medical Association. This week, the ACP issued an extensive position paper detailing how best to serve LGBT people, including a number of political positions about what would best support LGBT people's health.

[USA]
One Million Moms Comes Out Against the Girl Scouts
One Million Moms (OMM), the media watchdog arm of the anti-gay hate group American Family Association (AFA), took a break from patrolling the airwaves this week to attack an American institution -- the Girl Scouts of America (GSA).
Anti-LGBT Groups: Girls Scouts Running A 'Dangerous' 'Social Engineering Experiment On Children'
Right-Wing Radio Host: Don't Buy Girl Scout Cookies Since The 'Freaks' 'Pimp Abortion And Gender Identity Garbage'

[AZ, USA]
Transgender Guatemalan Woman Gets Asylum, Waits for Work Permit
Nicoll Hernandez-Polanco is in the process of receiving immigration permits and she "can't wait to get a job" in Tucson after having received asylum from the U.S. government.

[MI, USA]
Transgender Student Wins Right To Graduate Under Name He Identifies With
A transgender student in the Van Buren School District will graduate this month under the identity he assumed as a freshman. Sebastian Newell fought and won the right to graduate as Sebastian and not the name on his birth certificate, Maura.

[MN, USA]
MN religious right asks supporters to 'swarm' capitol to support anti-transgender legislation
With just days before the end of the 2015 legislative session, the Minnesota Family Council and the Minnesota Child Protection League are organizing support for a provision in a K-12 education omnibus bill that would block transgender-inclusive school policies.

[MS, USA]
Officials, activists struggle with housing transgender people in jail
Recent arrest of Alaina Mauffray brings issue to attention on Coast

[Mexico]
Marcharán contra cierre de antros gays en Ecatepec
Representantes y dueños de establecimientos nocturnos para la Comunidad Lésbico Gay, Bisexuales y Transexuales (LGBT), anunciaron una "Marcha del Orgullo y el Respeto a la Diversidad Sexual" para el próximo sábado en las principales vialidades de Ecatepec en protesta por el cierre de esos lugares ya que, dicen, se ha expuesto a los integrantes de ese núcleo a agresiones al visitar a otros sitios de diversión.

[Costa Rica]
Decreto: instituciones públicas tendrán que identificar a ciudadanos transgénero que así lo pidan
Trabajadores y usuarios de servicios en instituciones públicas pueden ser reconocidos para trámites con el nombre que deseen

[Colombia]
Corte solicitó al Mindefensa crear protocolo de admisión de transexuales en las Fuerzas Armadas
El alto tribunal determinó que éste debe estar dirigido a abolir cualquier tipo de discriminación por su condición sexual.
Corte instó a MinDefensa a incluir transexuales al servicio militar

[Peru]
Organizaciones conmemoran Día Internacional contra la Homofobia y Transfobia
El Día Internacional contra la Homofobia y la Transfobia se celebra el 17 de mayo de cada año para conmemorar la eliminación de la homosexualidad de la lista de enfermedades mentales por parte de la Asamblea General de la Organización Mundial de la Salud (OMS).