[Europe]
In Europe, new hope for transgender people
On 22 April 2015, the Parliamentary Assembly of the Council of Europe adopted a Resolution on the discrimination against transgender people in Europe.

[Brasil]
Cartunista Laerte fala de sexualidade e comenta transição de Bruce Jenner
'Sou transgênero. Não conheço Bruce Jenner, mas, pelo que soube, vive algo semelhante', diz ele, que também assumiu a identidade feminina.

[UK]
What's the deal with Mx?
Why do some people use the title Mx and why is it important?

[UK]
Boarding Schools Told To Adopt Gender Neutral Uniform To Avoid LGBT Discrimination
Boarding schools in the UK have been told to adopt gender neutral uniform policies in order to avoid discrimination against lesbian, gay, bisexual and transgender (LGBT) pupils.

[Finland]
A great step for human rights-based legal gender recognition: A ministry expert group in Finland wants to remove infertility requirement and forced divorce, examine self-determination
The final report of a Ministry for Social Affairs and Health expert group on legal gender recognition was released today. The group has reviewed the terms of legal gender recognition and suggests that the infertility requirement and converting one's marriage to registered partnership be removed. The group also suggests a change of the outdated name of the current law. The experts further suggest that an option of basing legal gender recognition on self-determination in the form of a simple declaration of one's own to the registry office should be explored. The group states that it may be well-founded also to review the current age limit of 18 years and to regulate the legal parenthood of persons who have undergone legal gender recognition.


[Pakistan]
Mysterious circumstances: Burnt remains of transgender person found
The burnt and mutilated remains of a transgender person were recovered on Tuesday from a green belt near Gungal bus stop along Islamabad Expressway.
The body of the deceased, identified as Falak Sher alias Almaroof Bijli, was later shifted to PIMS, where transgender persons had gathered to demand that the police register a case and arrest the culprits behind the "murder".
Though they believed Bijli was killed, they were reluctant to name a suspect.

[India/USA]
US grants visa to Chhattisgarh transgender
After "holding" the visa application of Chhattisgarh based transgender, Amrutesh Alpesh Soni, for two days on grounds that her passport showed her sex as "T" (transgender), the US Consulate General Office at Kolkota finally granted her visitor's visa on Thursday.

[Australia]
Losing a daughter, gaining a son: Sharon and Nevo's transition story
Nineteen-year-old Nevo Zisin came out as a lesbian in high school with the support of his mother, Sharon Swiatlo. When he came out a second time—as transgender—Sharon found it much harder to deal with, but in the end supported Nevo's transition. The pair spoke to Life Matters about their journey.

[Canada]
Transgender youth less likely to harm themselves if they have support says UBC study
Family and community support are needed to protect well-being of transgender youth, study says
Two-thirds of trans youth self-harm

[Canada]
Transgender 'discrimination' alleged in Nova Scotia hospital system
'Nurses at Abby Lane just told me, 'Sorry, we're not equipped to deal with LGTBQ people here''

[USA]
U.S. Has No Process For Accepting Transgender Passports, State Department Confirms
More than 1.5 billion people now live in countries that allow people to identify as neither male nor female on passports, but the U.S. immigration system doesn't have a way to process these documents.

[USA]
This trans porn site is offering to pay for gender reassignment surgeries
'Bruce Jenner's unwavering courage and bravery inspired' new transition fund

[CA, USA]
These Ladies In The Streets Marked The First Transgender Uprising In The U.S. Back In 1966
All across the country, folks are gearing up for Pride season, which kicks off in just a few weeks. Pride is a time for the LGBT community to come together and celebrate the advancements we've made towards achieving equal rights over the past several decades.

[HI, USA]
Hawai'i Birth Certificate Modernization Passed State Legislature
The Hawai'i state legislature yesterday advanced HB 631, a birth certificate modernization policy putting Hawai'i on the path toward becoming the 7th state to ease access to accurate birth certificates for transgender people. The National Center for Transgender Equality (NCTE) congratulates Hawai'i advocates, including Rebecca Copeland, Kahana Ho, Kim Coco Iwamoto, Jacce Mikulanec, Kaleo Ramos, the Life Foundation, Equality Hawai'i, the Democratic Party of Hawai'i GLBT Caucus, and many others, for their leadership on this critical victory. Hawai'i Governor David Ige is expected to sign the bill into law.
Trans Hawaiians Will No Longer Need to 'Prove' Their Surgeries to Change Birth Certificate

[IL, USA]
A local transgender man responds to social media comments
Krys Brown's reflection didn't always match the one in his head.

[MI, USA]
New Support Group For Parents Of Trans Youth
Beginning at 7 p.m., May 14 and running every second and fourth Thursday of the month, Temple Israel will host a Parent Support Group for guardians of trans youth.

[NE, USA]
Federal judge dismisses Nebraskan's suit against all homosexuals
A federal judge will not allow a Nebraska woman to be a legal spokeswoman for God and his son, Jesus Christ.
Judge John Gerrard dismissed a lawsuit Wednesday filed against all homosexuals.

[RI, USA]
Recent URI student shares her journey from male to female
Once secretive about her inner turmoil, Jessica Brand now speaks freely about it

[VA, USA]
For transgender teens and teachers, acceptance could be two words away
For some transgender high school students in the Virginia suburbs, a school board decision Thursday could mean an end to death threats and the beginning of freedom to live openly as who they truly are.
Fairfax Co. schools to vote on 'gender identity' policy
Proposed Va. school policy violates children's privacy, invites lawsuits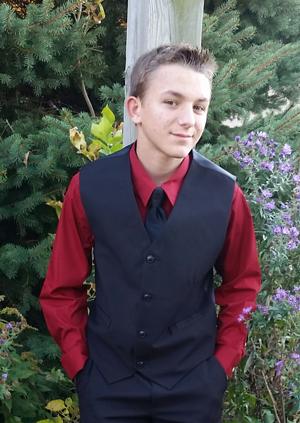 [WI, USA]
Bullying's cost: Transgender Racine student commits suicide
Cameron Langrell was a teenage boy who felt trapped in the wrong body.
The 15-year-old freshman at Horlick High School recently announced on Facebook that he was transgender. He wrote that he was dating another boy and changed his profile gender to "female."
Wisconsin Trans Teen Bullied for Femininity Dies by Suicide