[España]
Los transexuales que durante su pubertad reciben bloqueadores hormonales tienen después una mejor inmersión social
Desde que el caso de la malagueña Gaby saltase a la prensa nacional e internacional, la transexualidad en personas menores de edad ha comenzado a tratarse con un mayor interés. Según un estudio holandés que ha visto la luz en la revista Pediatrics afirma que el suministro de bloqueadores hormonales en el desarrollo de la pubertad les facilita su inmersión social. El estudio se ha realizado con 55 personas y todas mostraron situaciones emocionales iguales o mejores que los adolescentes no transexuales.

[Reino Unido]
Universidade lança cadeira sobre espectáculos 'drag queen'
Os alunos do curso de Artes, Dança e Teatro da Universidade Edge Hill, em Inglaterra, introduziu no plano de estudos uma cadeira dedicada ao transformismo. Os estudantes vão por isso, a partir de Janeiro de 2016, aprender as técnicas performativas deste género de espectáculo, escreve a BBC.

[UK]
Meet the transgender would-be MP, her lesbian lover and HER transgender former husband
The Lib Dem threesome are more than just canvassing buddies and they're aiming to make a bit of political history into the bargain

[UK]
How do we tell the children that their dad is a transvestite?
Stephen, 45, is a happily married father of two. His alter ego, Stephanie, loves to dress as a woman. His wife doesn't mind but the couple do wonder how and when to tell their daughters about their father's secret cross-dressing

[UK]
Transsexual Delia Johnston - I hated sport before my sex change
When Delia Johnston turned up at a netball taster event, the coach quipped she must have been a great player at school because of her height.

[Malta]
Marriage will not be automatically annulled if one of the partners changes sex
Last week, the Supreme Court in Italy ruled that a marriage between a man and a woman remains valid even after the man had a sex change, saying the marriage can't be annulled until Italian authorities recognize civil unions.

[India]
Transgenders celebrate RS bill giving them protection
A day after the Transgender Bill was passed in the Rajya Sabha, the transgender community in the city celebrated the occasion by remembering some members of the community who gave up their lives facing disrespect from the society. The transgender community came together in celebrating the historical move that will earn them respect and protect them from social abuses.

[Australia]
Trans and gender diverse film festival to return for second year
After major success in its first year, the tilde Film Festival has decided to return for a second year with submissions now open for the 2015 season.

[Canada]
Winnipeg transgender student wonders where he'll sleep on school trip
Isaac Cassels says his school offered him his own room, which he said is an isolating option

[Canada]
Gender-neutral bathroom at school is for all teens
Most people would agree that going to the bathroom in a public place shouldn't cause anyone stress or anxiety. For a lot of people who are transgender, especially transgender teens, this isn't the case.


[USA]
Oakhurst transgender teacher weighs in on Bruce Jenner's transition
A local transgender teacher who made headlines herself is now weighing in on Bruce Jenner's decision to transition to a woman.
Bruce Jenner Interview Serves As "Ellen" Moment for Transgender Movement
Bruce Jenner doesn't need to 'pass' to deserve respect. No trans person does
From A Symbol Of Athletic Power To A Symbol Of Gender Transition
Will Bruce Jenner Champion Transgender Rights?
Bruce Jenner is a bigger hero than ever
The Bruce Jenner Interview Was a Triumph
Susan Pawlak-Seaman: Olympics not Bruce Jenner's greatest feat
Transgender community needs more positive stories like Bruce Jenner's, specialist says
It's Not Hateful To Say That Bruce Jenner Is Not A Woman
Civilities: Bruce Jenner: "Have an open mind and an open heart"
What Bruce Jenner's Interview Means For Trans Visibility
Transgender Reporter: Bruce Jenner's 'Still Trying to Cling Onto That Maleness'
Bruce Jenner Transgender Reporting: Why ABC News Used Male Pronouns
For transgender community, Bruce Jenner interview feels like turning point
Local transgender community reacts to ABC News Bruce Jenner interview
Rebecca, A Local Woman Shares Her Transgender Journey
Op-ed: Bruce Jenner Helps Us Stand Taller in Our Truth
Bruce Jenner Wants To Change The World When He Should Change His Mind
Bruce Jenner Interview Lifts '20/20′ to Largest Friday Audience in 20 Years
Bruce Jenner And Transgender Issues In America

[USA]
Bronx Army vet undergoes first widely known gender reassignment procedure in 1952
(Originally published by the Daily News on December 1, 1952. This story was written by Ben White.)

[MN, USA]
Minnesota House approves bathroom, locker room access restrictions for transgender students
The Minnesota House wants to restrict transgender students' access to school locker rooms and bathrooms.

[MN, USA]
Former Minneapolis council aide brings transgender issues to the forefront
When she's finished with her new project at the University of Minnesota, Andrea Jenkins will have recorded hundreds of hours of conversations with transgender people.

[NC, USA]
New documentary remembers Charlotte transgender teen
A film at the GayCharlotte Film Festival is getting attention tonight for its focus on a transgender teen from Charlotte.


[NY/NJ, USA]
Trans woman, 23, kills herself after being attacked online
A young trans woman has killed herself after being attacked online.
Rachel Bryk, 23, jumped off the George Washington Bridge, the bridge between New York and New Jersey, on Thursday night (23 April)
An eyewitness is believed to have seen the young woman leave her purse on the bridge and jump off into the Hudson River.
Online Troll Urges Game Developer Rachel Bryk To Commit Suicide

[PA, USA]
Fifty years pass since seminal Dewey's sit-ins
As the 50th anniversary of the Annual Reminder Days approaches, PGN will explore events, ideas and people who had an impact on local and national LGBT history.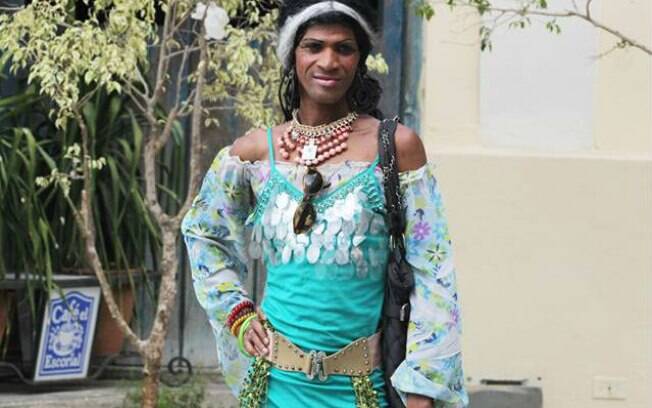 [Cuba]
Perfil retrata mulher transexual nas ruas de Havana. Conheça a história
A história foi publicada na página Habana Humana (Havana Humana), mantida por Gabriel Guerra Bianchini, que retrata anônimos cubanos. A página é inspirada no Humans of New York (Humanos de Nova York), projeto que retrata novaiorquinos nas ruas da cidade. Leia abaixo o depoimento de uma mulher trans