[Brasil]
Travesti é baleada por dupla após programa na BR 101
Uma travesti foi baleada na madrugada desta segunda, 17, após um programa com dois jovens às margens da BR 101. Informações repassadas pela vítima à polícia dão conta que o jovem de apenas 16 anos teria feito um programa com a dupla e posteriormente foi alvejado próximo a um posto de combustíveis.

[International]
Transgender style: How an all-accepting attitude in the fashion world is leading the way
Transgender issues are in the international spotlight like never before

[UK]
Trans Scripts at Edinburgh festival review – six timely stories from transgender women
Culled from interviews with trans women, these personal accounts read out on stage highlight the diversity of their experiences

[UK]
Check out trailer for Boy Meets Girl, the BBC's first trans-focussed sitcom
The first trailer for the BBC's first transgender-focussed sitcom, Boy Meets Girl, has been released.

[UK]
Unhealthy Attitudes: one in 10 directly involved with patient care witness colleagues express belief in gay 'cure'
One in 10 health and social care workers directly involved in patient care have witnessed colleagues expressing the belief that someone can be 'cured' of being lesbian, gay or bisexual.
Workplace bullying prevalent among health and social care staff, with a quarter of lesbian, gay and bisexual staff experiencing homophobic and biphobic abuse from colleagues in the last five years.
One in five patient-facing staff have heard colleagues make negative remarks about people who are trans, such as 'tranny' and 'she-male', in the last five years.
One in ten health professionals witness colleagues express belief in gay "cure"

[UK]
Trans teen freezes eggs so he can father children in future
Riley Middlemore has frozen his eggs before undergoing gender reassignment surgery – saying he hopes to become a 'biolgical dad' in the future.

[UK]
Glasgow hosts transgender beauty pageant
Members of Scotland's trans community have gathered today in Glasgow for a historic beauty pageant.

[UK]
Jailed transgender nurse Joanne Morris struck off for hoarding explosives at her home
Former soldier, 49, sentenced to seven years after police discovered huge arms cache at Bloxwich property

[Saudi Arabia]
700 sex correction surgeries performed at Jeddah hospital
Over the last 30 years, a total of 700 sex correction surgeries have been performed on patients from across the Islamic world at King Abdulaziz University Hospital's Sexual Orientation Center.

[Uganda]
A Heartbreaking Story From One of the World's Most Transphobic Places
When President Yoweri Museveni of Uganda signed the Anti-Homosexuality Bill into law, he changed the lives of all LGBTI people in Uganda, one of the most dangerous countries for gay and transgender people. For my friend Cleopatra Kambugu, February 24, 2014, was one of the worst days of her life. In the same week, Cleo found her name on the front page of The Red Pepper, a Ugandan newspaper. She lost her job and was abandoned by most of her family. But she wasn't the only one.

[Georgia]
Combating transphobia through grassroots activism
While transphobia remains a societal and legal issue in Georgia, NGO activists try to raise awareness of the problem and exercise pressure on the authorities.

[USA]
How Can Anyone Be T and GOP?
Will Caitlyn Jenner identify less with the Republican party the more she learns about their transgender policies?

[USA]
NY Times Reports One Man's Airbnb Horror Story
The New York Times reports one man's Airbnb Horror Story.

[USA]
Three More Black Trans Women Reported Murdered
This brings the sad total to 16 transgender Americans reported murdered this year.


[CA, USA]
SF Mission Transgender Activist, Jovana Luna, Dies
Jovana Luna, the outreach coordinator for El/La Para TransLatinas, an organization for transgender Latinas, died Sunday afternoon, according to Isa Noyola, the organization's advisory board co-chair. She was 29 years old.
The cause of death for the Mexican-native and transgender rights advocate, is unknown. Noyola said they were unaware of any health issues.

[CO, USA]
Helping others understand transgender transition
Phyllis Whitley raised a daughter, but she now has a son.

[KS, USA]
Woman alleges transgender man treated insensitively at Doorstep clothing bank
Nonprofit says it has exceptions to policy for transgender people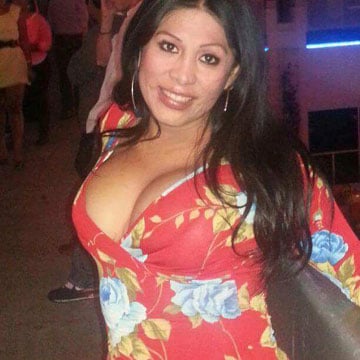 [MO, USA]
Transgender woman killed after being run over multiple times
A transgender woman is dead tonight after repeatedly being run over near a Kansas City church parking lot.
Police say Tamara Dominguez was killed in what may have been a hate crime. Authorities say it's too early to say that for sure, but they do know Dominguez was killed in a savage early morning car attack.
KC Trans woman Tamara Dominguez dies after being run over multiple times
Police looking for driver of SUV that ran over KC pedestrian three times, killing them

[NC, USA]
The infuriating reason why this trans woman's killing might not be considered a hate crime
She was not just "another transgender woman killed." Her name was Elisha Walker. And the circumstances of her slaying highlight, among other things, the ways in which legislation fails to protect trans lives.