[Brasil]
Travesti é assassinado a tiros na Cohab II da cidade de Carapicuíba
Um travesti de aproximadamente 30 anos foi encontrado morto no cruzamento das ruas Sete Lagoas e Egeu, na Cohab II, em Carapicuíba. A vítima, embora do sexo masculino, estava com roupas femininas – short jeans, peruca preta, sutiã rosa, brincos e pulseiras – não tinha documentos e ainda não foi identificada. Segundo a polícia, equipes do 33ºBPM foram acionadas pelo Copom (Centro de Operações da Polícia Militar) para checar uma ocorrência de vítima baleada. Assim que chegaram ao endereço, os policiais encontraram o travesti caído, às margens da via, já sem vida.


[Brasil]
Travesti é morto a facadas em Valinhos
O massoterapeuta Thiago Esteves de Moraes Geremias, 37, foi morto na noite desta sexta-feira (12), no bairro São Marcos, em Valinhos. O autor do crime fugiu após os golpes e abandonou a faca a cerca de 200 metros do local. Até a tarde deste sábado (13), ninguém havia sido preso.

[South Africa]
WATCH: Nicole's personal journey as a transgender
Born into this world as Nicholas, the Durban, South African knew she had been assigned the wrong body. Watch her emotional interview with East Coast Drive presenter Damon Beard.

[Pakistan]
Transgender community continues to suffer for being different
In a conservative society like Pakistan, being a trans-person is deemed a crime. The transgender community is treated as outcastes having no identity or rights. Like other marginalized factions of the society, the transgender suffer discrimination and injustice at the hands of the influential. According to Front Line Defender, the International Foundation for the Protection of Human Rights Defenders, on 17 February 2016 a group of armed men led by a member of the Khyber Pakhtunkhwa Elite Police Force forcibly entered the house of transgender human rights defender Chocolate and attempted to kidnap her. Chocolate is a human rights defender and joint secretary of Transaction Alliance, a group defending the rights of the trans community in the Pakistani province of Khyber Pakhtunkhuwa (KPK).

[Indonesia]
Authorities shut down Yogyakarta transgender Islamic school
Local authorities of Kotagede district in Yogyakarta have decided to shut down the Islamic Al Fatah School for transgender students and ban any religious activities from taking place on the premises, citing "public order" issues following pressure from local hard-liners.

[Canada]
Gender change on birth certificate no longer requires proof of surgery in Saskatchewan
After years of effort, Laura Budd's birth certificate will finally reflect the gender identity she has always felt.

[Canada]
'Other' gender on voter form
Transgender community pleased

[Canada]
Vancouver's Manology and UVic conference to address transgender issues
Manology is one of the few places in Vancouver where men can get together to discuss, question, and debate about issues related to masculinity and being male in an open and constructive way.

[Canada]
Transgender people in Saskatchewan celebrate government ID change
Trangender people no longer need to show proof of surgery to change gender on ID

[Canada]
Gender policy petition started
Concerned parents are gathering signatures to force the Grande Prairie Public School Board to form a community committee to discuss the board's proposed administrative procedures for gender identity issues.

[Canada]
First reading given to gender policy
After accepting seven changes to its original draft document, the Lethbridge School District 51 board has given first reading to a new policy on sexual orientation, gender identity and gender expression.

[USA]
Life in the Between: The Beauty and Importance of the Two-Spirit People
Issues on gender and sexuality are on the forefront of human rights campaigns in society today. As a culture, America struggles to accept those who do not fall into the societally-deemed normative categories.

[USA]
Transgender children supported in their identities show positive mental health
Studies of mental health among transgender people in the United States have been consistently grim, showing higher rates of depression, anxiety and suicide.

[USA]
Transgender kids' mental health boosted by family support, UW study finds
A first-ever look at the mental health of transgender children finds that such kids with supportive families have normal levels of depression and anxiety, according to University of Washington researchers.

[USA]
Oscars: Transgender Nominee Anohni Pens Essay on Why She's Boycotting the Ceremony
"They are going to try to convince us that they have our best interests at heart by waving flags for identity politics and fake moral issues," said the "Manta Ray" singer in an essay.

[USA]
RNC endorses anti-trans bathroom bills
Amid consideration in state legislatures of "papers to pee" bathroom bills aimed against transgender students, the Republican National Committee has approved a resolution endorsing the legislation.
Republican National Committee Endorses Anti-Trans 'Bathroom Bills'

[USA]
Speaker Ryan punts to committee on the Equality Act
U.S. House Speaker Paul Ryan (R-Wis.) punted on Thursday in response to a question on whether he'd be willing to bring up the Equality Act to vote on the House floor, delegating authority to the committees of jurisdiction.

[CA, USA]
Trans ex-inmate settles case against CA
A transsexual woman who was recently released from a California prison after working to get the state to provide her with gender-affirming medical care settled her case this week against the California Department of Corrections and Rehabilitation.

[CO, USA]
Colorado lawmakers consider bills on transgender rights
Two bills that support transgender rights are under consideration at state Capitol

[FL, USA]
After Raucous Meeting, Florida School Board Votes Down LGBT Antibias Policy
Opponents called transgender people 'delusional' and urged the public schools to teach 'God's word.'

[FL, USA]
Transgender St. Pete woman sues to have sex changed on birth certificate
A St. Petersburg transgender woman wants to have her birth certificate changed to reflect her identity as a woman. Brandi Michele Branson, known previously as Michael Leslie Branson, underwent gender reassignment surgery in September.

[IA, USA]
Iowa Senate briefly discusses transgender protections
The Iowa Senate briefly debated legislation Thursday that would expand the state's hate crimes law to include gender identity and gender expression.

[IL, USA]
District 211 hosting community presentations on gender identity
In the wake of its decision to allow a transgender student limited access to a girls locker room, Palatine-Schaumburg High School District 211 will host five community education sessions on gender identity and gender development starting March 3.

[KS, USA]
Kansas Woman Sues State for Denying Her an Accurate Birth Certificate
Transgender Law Center, along with co-counsel Irigonegaray and Associates and Caldwell Leslie & Proctor, PC, is representing Stephanie Mott in a lawsuit challenging the state of Kansas's policy of refusing to update the gender markers on the birth certificates of transgender people.
Stephanie Mott, transgender Topeka activist, suing Kansas over birth certificate

[KY, USA]
Kentucky businesses could refuse services to gay, lesbian or transgender clients in the name of protecting religious beliefs under a bill advancing in the state Senate
Kentucky businesses could refuse services to gay, lesbian or transgender clients in the name of protecting religious beliefs under a bill advancing in the state Senate.

[MA, USA]
'Digital Transgender Archive' at Catholic College Promotes Social Justice, Fits Jesuit Mission, Says Professor
The College of the Holy Cross in Worcester, Mass, recently launched its Digital Transgender Archive (DTA), a collection of transgender-related historical materials that the Holy Cross professor who directs the project argues fits within the College's Jesuit mission by helping to promote "social justice."

[MN, USA]
MN Republican lashes out at trans community, says gays can change orientation
Rep. Glenn Gruenhagen, well known for his invective against the LGBT community, renewed his call for legislation outlawing transgender-inclusive workplaces and schools on Wednesday. In a letter to the editor of several local papers, Gruenhagen also claimed that thousands of people have left the "homosexual lifestyle" and that "transgenders" should get counseling, not sympathy. The letter was first flagged by Sally Jo Sorensen at Bluestem Prairie.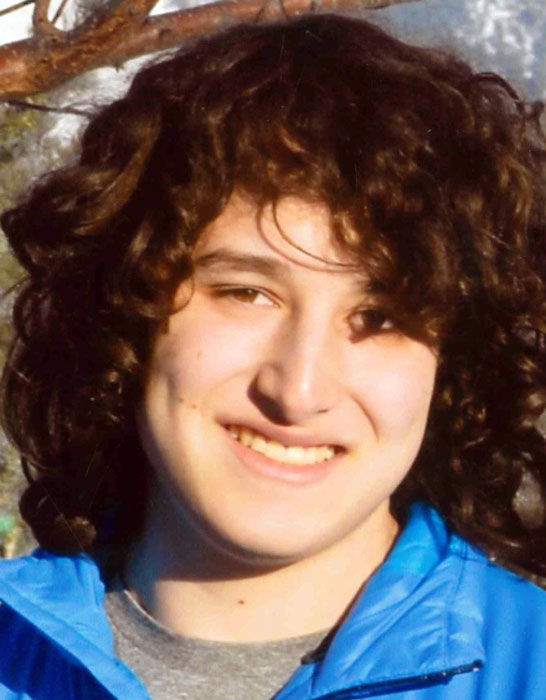 [MT, USA]
Community mourns loss of 2 Missoula transgender people who struggled with depression
Jame Wallack wanted to be an advocate for other transgender people, and she wanted them to know they had something to live for.
"She was full of life, and she was an amazing person," said Kim Wallack, Jame's wife and partner of almost seven years.
Sam Edelman (photo) was a musician, snowboarder, taekwondo black belt, a hunting partner to his dad, and he was also "a staunch advocate for human rights and equality for all."
Wallack and Edelman both were transgender people, and both faced depression and completed suicide in Missoula last week.

[NC, USA]
Group urges Asheville leaders to pass law for LGBT community
Days after Charlotte City Council members passed a law that allows transgender people to choose public bathrooms that correspond to their gender identity, a group is urging Asheville City Council to follow suit.

[NC, USA]
Forsyth senator: NC Senate ready to override Charlotte transgender provision
Republican state Sen. Joyce Krawiec said Thursday that the N.C. Senate would have no problem overriding an ordinance recently passed in Charlotte concerning transgender people.

[NC, USA]
'I had no idea how I would tell a teacher:' gender pronouns aren't on rosters
Several times a day, Finn Loendorf faces two doors — bathroom doors. Both are labeled with simple, geometrically shaped stick figures: a slender man on one door and a woman in a dress on the other. The people are black and white — but for Loendorf, gender is something much grayer.

[NJ, USA]
New Jersey school district scuttles transgender bathroom policy amid public outcry
A New Jersey school district scuttled a vote on a transgender policy allowing boys in the girls' bathrooms and locker rooms and vice versa when Christians spoke out against it.

[NY, USA]
Cornell Moves to Introduce Gender-Inclusive Bathrooms
Single-occupancy gender-specific restrooms will soon become all-gender. By end of March, an online map will be accessible to indicate inclusive restrooms on campus, according to the University.

[PA, USA]
Trial postponed in trans homicide
The trial of Charles N. Sargent, who's accused of slashing to death trans woman Diamond Williams — then dismembering her body with an ax — has been postponed indefinitely.

[PA, USA]
Community mourns stabbing victim Maya Young
Maya Young asked Anthony Harper for the time six years ago while she was walking in the Gayborhood. It was a simple question that spawned a long friendship.
NBC Philadelphia Demonstrates Journalistic Excellence With Coverage Of Most Recent Transgender Homicide

[PA, USA]
Suit seeks Medicaid coverage for sex change in Pa
A Delaware County transgender man denied Medicaid coverage for a hysterectomy has sued the state, claiming the denial violates his civil rights and recent federal rulings that impoverished transgender people are entitled to taxpayer dollars for sex-change surgery.
State Should Pay for Gender-Reassignment Surgeries, Says Pa. Governor Wolf

[SD, USA]
Victory! Lambda Legal Applauds Demise of Discriminatory Bill in South Dakota
House Bill 1107, a dangerously far-reaching religious refusal bill that would have allowed individuals, businesses, social service agencies and others to discriminate against same-sex couples, transgender people and single mothers on the basis of personally held religious beliefs was tabled in the South Dakota Senate Judiciary Committee hearing today.

[SD, USA]
TLDEF Urges South Dakota Governor to Veto Bill Targeting Transgender Students for Discrimination
TLDEF urges South Dakota Governor Dennis Daugaard to veto a bill that would bar transgender students from using bathrooms and locker rooms that match who they are as boys and girls. South Dakota lawmakers passed House Bill 1008 last week. The bill restricts facility access to students of the "same biological sex," and defines that to mean "the physical condition of being male or female as determined by a person's chromosomes and identified at birth by a person's anatomy."

[TX, USA]
Texas Districts Pass UIL Restriction on Trans AthletesControversial UIL rule would base trans student athletes' gender on their birth certificates.

[TX, USA]
Transgender woman alleges discrimination at Salvation Army
A woman is claiming the local Salvation Army discriminated against her because she is transgender.

[Colombia]
Ocho mujeres trans denuncian agresión en el Carmen de Bolívar
A las personas LGBTI se les negó la entrada al baño de un establecimiento nocturno. Pidieron protección a la Policía.

[Colombia]
A New Paradise: The Transgender Tribes of the Colombian Amazon
This article originally appeared in the Colombian edition of VICE magazine.
My first experience of photographing LGBT tribe communities was the muxhes of the Oaxaca isthmus, Mexico, where I'm from. They are a homosexual community which has transcended the idea of gender to assume an exaggerated female identity – based on the constant search for beauty. You might say they have developed a so-called "third gender". I photographed their world for several years.

[Colombia]
La lucha de una transgénero judía por exigir su aceptación social
Laura Frida Weinstein es una mujer adulta, cuyo rostro refleja alegría y ganas de devorarse al mundo cada día. Como cualquier mortal tiene momentos en que no quiere salir a trabajar, en los que se siente cansada, en los que se deprime. Es una ciudadana común y corriente, así la hostilidad del entorno pretenda convencerla de lo contrario.