[Portugal]
Lei de Identidade de Género poderá ser melhorada em breve
O Bloco de Esquerda quer rever a sua própria lei de 2011 sobre identidade de género.

[France]
France debates gender recognition law
The French National Assembly will debate this week a proposal that could introduce for the first time a gender recognition procedure in the country. The proposal foresees a self-declaratory juridical procedure. Accordingly, an individual could start a procedure before the prosecutor, if accompanied by one of the following forms of evidence:

[Thailand]
Introducing Thailand's Miss Tiffany Universe
Thailand's trans community's answer to the Miss Universe contest – Miss Tiffany Universe - took place on the weekend and a model turned fashion designer has come up trumps as the title holder.

[New Zealand]
Agender president resigns, sets up new group
Lynda Whitehead has announced her resignation as President of Agender and has formed a new trans support and advocacy organisation.

[New Zealand]
Primary school's unisex toilet for transgender six-year-old girl
To accommodate one pupil, an Auckland school has provided a unisex toilet for a transgender girl.

[New Zealand]
Corrections deny trans prisoners are subject to assault
Corrections has responded to claims - made last Wednesday evening at the Equal Justice Project forum - that prisons are unsafe for trans prisoners.

[Canada]
Liberal bill seeks to safeguard Canadian transgender community
The Liberal government will introduce legislation this week to protect transgender Canadians against discrimination and violence, pushing the type of measure that is causing a political storm in the United States.

[Canada]
Anti-Bill 10 rallies in Calgary, Edmonton
Parents group rep says bill goes too far, fears 'children may be getting counselled'
Edmonton the scene of duelling protests over Alberta legislation protecting LGBTQ individuals
Protest groups clash over Bill 10 at Alberta legislature grounds
Albertans debate Bill 10 at twin rallies at the the Legislature

[Canada]
Vancouver transgender advocates 'elated' by federal bill banning discrimination based on gender identity, expression
Historic legislation is being tabled by the justice minister on Tuesday.

[USA]
Anti-Trans Hoaxes On Fake News Websites Are Spiking — And Going Viral
Trans advocates worry the hoaxes, which increased after the passing of North Carolina's HB2, could fuel anti-trans violence.

[USA]
Gender Dysphoria Is Killing Transgender Teens. Why Aren't We Talking About It?
A 2011 survey of 6,500 transgender people published by the National Center for Transgender Equality revealed that 41 percent of transgender individuals have attempted suicide at least once. Fifty percent of transgender youth will attempt suicide before their 20th birthday.

[USA]
Obama Push for Schools to Allow Multi-Gendered Restrooms and Showers Strips Parental Authority and Local School Autonomy
Today, the Obama administration sent guidance to schools throughout the country directing school administrators to allow self-identified "transgender" students to use the restroom and changing rooms of the student's choosing. This "significant guidance" claims to be adding no new "requirements to applicable law." However, its description of Title XI requirements is clearly legally binding. The administration is attempting to pressure schools to adopt the administration's poorly-supported interpretation of "sex discrimination" (banned under Title IX of the Education Amendments of 1972) to cover "gender identity" under threat they may withhold federal funds from states' education programs.
Hate Group Head Blasts Obama Admin's Trans School Policy as 'Lawless'
TLDEF Applauds Obama Administration for Directing Schools to Allow Transgender Students to Use Appropriate Bathrooms
Feds Instruct Nation's Schools To Respect Transgender Students
Big win! Federal gov issues historic guidance on transgender students
Trump, conservatives not on board with trans student guidance
White House defends school guidance for trans students
Online dictionary searches for 'transgender' spike more than 600 percent after Obama's directive on school bathrooms
States Dig in Against Directive on Transgender Bathroom Use


[USA]
Department of Education affirms critical protections for trans students
Today, we have won one of the biggest victories of the transgender community ever. The federal government has made it more clear than ever: discrimination against transgender students in education is illegal.

[USA]
Donald Trump flip-flops on LGBT equality again as he claims to have 'no opinion' about trans rights
Donald Trump has changed his stance on LGBT rights yet again, hitting out at Barack Obama after the federal government advised schools not to discriminate against trans people.

[USA]
A New Report Pulls Back the Curtain on Changing Room Bias Trans discrimination not limited to bathrooms
With so much media focus on North Carolina's anti-transgender bathroom law, LGBT advocates may be overlooking another public space that presents a distinct challenge to the hundreds of thousands of people nationwide trying to live authentically in their true gender. A new report reveals transgender women and all women of color frequently face discrimination when using retail changing rooms, compared to other women.

[USA]
White House zings No. 2 Texas official over transgender bathrooms
The White House fired back at Texas Lt. Gov. Dan Patrick on Friday, after he declared the state would not be "blackmailed" by Obama's directive demanding that public schools allow transgender students to use the private facilities corresponding with their gender identity.

[USA]
New ACA rule bans anti-trans discrimination in health care! What does this mean for you?
Today, the federal department of Health and Human Services' Office of Civil Rights issued final regulations on Section 1557 of the Affordable Care Act. The rule specifically bans discrimination in insurance coverage or the denial of health care on the basis of gender identity.
Obamacare Prohibits Providers From Denying Health Care to Trans People
Epic Week For Transgender Rights Expands With Health Care Protections
HHS Issues Regulations Banning Trans Health Care Discrimination

[USA]
U.S. Congress urged to impeach President Obama over pro-transgender bathroom use policy
Conservative leaders have expressed outrage over U.S. President Barack Obama's directive to all public schools to allow transgender students to use restrooms and locker room consistent with their gender identity.

[USA]
Schools Offer Lessons on Accommodating Transgender Students
From locker rooms and sex education classes to dress codes and overnight field trips, many U.S. public schools already are balancing the civil rights of transgender students with any concerns that classmates, parents and community members might have.

[USA]
Anti-LGBT Extremist Stumped Over Which Bathroom a Transgender Person Should Use: WATCH
On Friday's Hardball on MSNBC, host Chris Matthews stumped a guest from the anti-LGBT group Family Research Council about what bathroom transgender people should use.

[USA]
Princeton Prof: Transgenderism Not Scientific, 'Superstitious Belief'
A noted Princeton University professor has attacked the very notion of transgenderism, saying that the belief "that a woman can be trapped inside a man's body" is ludicrous and superstitious, with no basis in medical fact.

[USA]
When A Transgender Person Uses A Public Bathroom, Who Is At Risk?
One issue at the center of North Carolina's so-called bathroom bill controversy is safety, but who's at risk? Depends on whom you ask.

[USA]
How A Poison Pill Worded As 'Sex' Gave Birth To Transgender Rights
The legal case over transgender rights hinges on the Civil Rights Act of 1964, which prohibits discrimination on the basis of race, color, national origin, religion and sex. But the word "sex" wasn't always going to be part of the bill. And "sex" which at the time, was meant to mean gender - was not on that list when the bill came to the House.

[USA]
Obama seismic statement: transgender rights are civil rights
The Obama administration made several moves this week to cast transgender rights as a civil rights. They point to the president's own evolution on LGBT issues.

[USA]
Military's slow transgender shift
Months before U.S. Defense Secretary Ashton Carter said the Pentagon would take steps toward allowing transgender people to serve openly in the military, Army Staff Sgt. Patricia King last year became what she believes is the first openly transgender member of the infantry.
Pentagon chief: Trans military service 'complicated'

[USA]
These Are the Trans People Killed in 2016
Those We've Lost This Year

[AR, USA]
Arkansas governor tells schools to disregard LGBT directive
Arkansas Gov. Asa Hutchinson is recommending public schools disregard an Obama administration directive that they must permit transgender students to use bathrooms and locker rooms consistent with their chosen gender identity.

[AZ, USA]
Arizona schools chief Diane Douglas blasts Obama school transgender guidelines
Diane Douglas, the state's top education administrator, on Friday denounced the decision by President Barack Obama's administration to direct public school districts across the country to let students use bathrooms and locker rooms consistent with their gender identity.

[CA, USA]
California is ahead of transgender bathroom issue that's being debated across the U.S.
Transgender students across the country should have access to bathrooms and locker rooms consistent with the gender they identify with, regardless of their birth gender, the Obama administration said Friday.

[CO, USA]
Harsh Reaction From Focus On The Family On Transgender Bathroom Access
The Obama administration is directing public schools nationwide to allow transgender students to use restrooms matching their gender identity and the move is gaining harsh reaction from Focus on the Family.

[CO, USA]
Colorado lawmakers urge schools to ignore federal transgender directive
Palmer High School senior Doe Schall led the charge to get a gender-neutral bathroom on campus.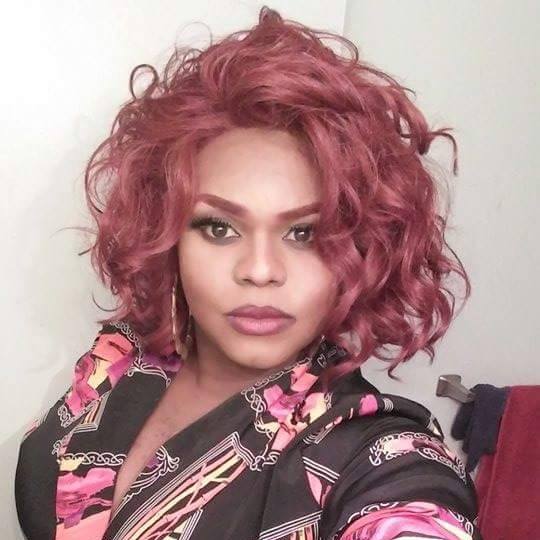 [FL, USA]
Mercedes Successful, Black Trans Woman, Becomes 11th Trans Person Murdered This Year In US
Halfway through May and again, we have to mourn another trans woman who's been murdered and another trans woman who's been misgendered in death. And again, it's a Black trans woman who's been murdered. This time it was 32-year-old Haines City, Florida native Mercedes Successful, who was found shot to death on Sunday in a parking lot. As usual, Cherno Biko and Monica Roberts were two of the first people to have details on this tragic case.

[FL, USA]
Rep. Blasts 'Cisgender Bigots' of North Carolina
In a sweeping takedown of bathroom bills, Rep. Alan Grayson has reportedly become the first to say the word 'cisgender' in the U.S. House of Representatives

[FL, USA]
School board won't obey feds; bathroom policy stays in place
A transgender bathroom ban will continue in Marion County schools, despite a warning from the Obama administration on Friday that school districts could face a lawsuit and lose federal funding if they do not allow transgender students to use the restroom of their gender identity.

[GA, USA]
Only on 3: Parents of local transgender student tell their story
As debate continues over whether or not transgender people should be allowed to use the bathroom they identify with, schools have come to the forefront of the issue.

[ID, USA]
Boise transgender teen applauds federal mandate: 'This is just such a victory'
For more than a year now, the Boise School District has allowed a teen to use the restroom in which she identifies with. Still, many transgender teens haven't been as lucky.

[ID, USA]
Idaho politicians criticize Obama's transgender directive
Three of Idaho's top elected politicians are blasting the Obama administration directive that public schools must permit transgender students to use bathrooms and locker rooms consistent with their chosen gender identity.

[ID, USA]
Local transgender women speak out against HB2
After a recent directive from the Obama Administration stating that public schools must permit transgender students to use bathrooms and locker rooms consistent with their chosen gender identity, politicians from around the country, including right here in Idaho have blasted the decision.

[IL, USA]
8-year-old girl in choked unconscious in South Loop bathroom while mom in next stall, police say
A man is accused of choking an 8-year-old girl until she passed out in the bathroom of a restaurant in Chicago's South Loop.
Man who choked 8-year-old girl in women's restroom stokes alarm over transgender access


[IL, USA]
Area schools working to comply with federal transgender guidelines
Years after East Aurora School District 131 faced national controversy when it approved and then rescinded a policy affecting transgender students, school board President Annette Johnson said the district has learned lessons on how to address the topic that has again come up in a directive from the White House.

[IN, USA]
Transgender student says she was rejected by school
The federal government is coming down hard on schools across the nation, giving new guidelines on how schools should have transgender students use bathrooms, locker rooms and spend overnight trips.

[KS, USA]
Topeka public schools support White House guidance on transgender bathrooms
The 'bathroom law' has not only been a debate nationwide, but also Kansas.
U.S. discrimination advisory conflicts with Kansas bills aimed at transgender students

[LA, USA]
32 Louisiana legislators push back on transgender bathroom access, protections
Thirty-two Louisiana legislators are questioning whether recent protections extended to the transgender community by Gov. John Bel Edwards and President Barack Obama are legal.

[MN, USA]
Minnesota leaders react to Obama's transgender restroom ruling
The Obama administration weighed in Friday on which bathrooms transgender people are allowed to use — a heated debate that has stretched from Mississippi to North Carolina to Minnesota.

[MS, USA]
Parents, superintendent react to federal transgender bathroom decree
South Mississippi school leaders are trying to figure out how to deal with a federal order regarding restroom rights for transgender students. The Obama administration wants every public school in the country to let transgender students use bathrooms that match their chosen gender identity. While many Coast superintendents didn't want to discuss the guidelines, several parents were very vocal.

[MS, USA]
Mississippi Gov.: Schools "Should Not Participate" in Obama's "Social Experiment"
Phil Bryant is taking a stand against the Obama administration's policy that transgender students are protected under Title IX.

[NY, USA]
Transgender Man Assaulted In Park Slope, Attack Investigated As Hate Crime
A transgender man was assaulted by two men in Park Slope last weekend, and police are investigating it as a hate crime.

[NY, USA]
Transgender Woman Attacked, Beaten in Brooklyn: NYPD
'Next thing you know, I got my hair pulled and was just getting hit in multiple directions, fists at the same time,'

[OR, USA]
In transition: OHSU evolves to aid transgender patients
The job was so new Amy Penkin didn't have business cards yet. She wasn't sure, exactly, what tasks awaited her. She understood only that she had to convince transgender people it was safe to visit a place many fear: The hospital.

[RI, USA]
RI ACLU: It's Time For Rhode Island To Adopt Policy On Transgender Student Rights
Transgender advocates and civil rights groups plan to urge Rhode Island to adopt a statewide policy on transgender students in public schools. Last week the federal government issued guidance that says transgender students must be allowed to use the bathroom and locker room of the gender they identify with.

[SC, USA]
Citadel tackles policies regarding transgender cadets
By coincidence, as a cadet went public about being transgender, The Citadel's leaders spent the recently ended school year tackling the college's policies regarding transgender students.
Citadel cadet realizes his transgender identity

[TX, USA]
Newly appointed Texas Ed Chief Mike Morath will defer to AG on Transgender Bathrooms
Mike Morath appointed by Gov. Greg Abbott Jan 2016 as Texas Education Chief proudly espoused the individual ISD board rule-making system in all instances except when asked about Fort Worth's transgender policy. When grilled about that Morath said everyone has the right to free speech, alluding to Lieutenant Governor Dan Patrick grandstanding and demand for the FWISD Superintendent's resignation. Morath refused to make a statement saying he is in communication with AG about Transgender access to public accommodations.

[TX, USA]
Cruz talks transgender bathrooms at Texas GOP convention, avoids the topic of Trump
The Texas GOP convention wrapped up in Dallas, Saturday. Donald Trump stickers and signs sprinkled the crowd, but most attendees sported gear in support of U.S. Senator from Texas, Ted Cruz.

[TX, USA]
Texas Lt. Gov. Dan Patrick Can't Explain What Transgender Means, Has a Total Meltdown: WATCH
Appearing on All In With Chris Hayes on Friday, Texas Lt. Governor Dan Patrick dodged questions from Hayes about transgender rights.
Megyn Kelly Grills Texas Lt. Gov. Dan Patrick on Transgender Bathroom Rights: 'Is This a Problem?' – WATCH

[TX, USA]
Rock City Church takes stand against transgender restroom policy
The nationwide discussion about gender identity and bathroom usage caused a crowd to gather at Rock City Church in Lubbock Sunday afternoon.

[WA, US]
Police make transgender training video
While many people in the transgender community are feeling marginalized by recent "bathroom" laws and policies in some parts of the country, one police department is making a special effort to be welcoming.