[España]
Aclaración sobre la participación del Ayuntamiento de Tel Aviv en el Orgullo de Madrid
Después de los últimos acontecimientos acaecidos respecto a la participación de la carroza de Tel Aviv queremos dar una explicación clara sobre esta decisión difícil que hemos tomado y que entendemos que puede ser complicada de entender, sobre todo viendo como muchos medios de comunicación no han recogido correctamente la postura de nuestras organizaciones COGAM y FELGTB.
La FELGTB y COGAM ofrecen su versión acerca de los acontecimientos que desembocaron en el veto a la carroza israelí

[España]
Indemnizan a diez gays y transexuales encarcelados en el franquismo
El Gobierno ha indemnizado con 4.000 euros, gracias a la Ley de Memoria Histórica, a cinco homosexuales y a cinco mujeres transexuales que estuvieron en la cárcel en el franquismo por su condición sexual. Así lo ha anunciado hoy la presidenta de la Asociación de Transexuales de Andalucía, Mar Cambrollé.

[UK] [Blog/Commentary]
First Person - Speaking out for transgender community
Tilehurst's Andrea Waddell suffered a terrible death – after her murderer was sent to jail for 22 years, the policeman leading the case said without support from the local lesbian, gay, bisexual, transgender and sex worker communities, Andrea – who was a transsexual – and her family would not have received the justice they deserved.
Family tribute to brave Andrea Waddell

[Turkey]
Meeting Up With Turkey's Transgender Community
Istanbul, Turkey – a city of over 2,500 mosques, is the next stop for the "Walk with Pride" project.
While the city's major Gay Pride parade will be taking place later this month, Chad and I are here to document the struggles of the local transgender community as they get ready for Turkey's first Trans Pride. The group hosting the pride is Istanbul LGBTT. Started in 2007 by Demet Demir, a trans-rights activist and transsexual herself, this small grass roots group was formed to focus on the needs of the local transgender community, an at risk group that has been experiencing increasing amounts of hate crimes.

[Malawi]
Malawi couple speak about love split
The Malawi couple who were jailed and then pardoned for homosexuality offences have spoken about their split.
Steven Monjeza and Tiwonge Chimbalanga were facing 14 years in jail until they were freed last month by the Malawian president.
Opinion: Malawian gay couple's beautiful thing, and its ugly consequences
Monjeza dumps Aunt Tiwo for a woman
Report: Malawi Couple Breaks Up
Activist's anger as Malawian's gender is misreported

[Dubai]
Worker acquitted of cross-dressing in Dubai International City
A court has cleared a worker of walking around in lingerie in public. A policeman had claimed he caught the suspect dressed in women's innerwear in International City.
The Dubai Misdemeanors Court on Tuesday acquitted the 30-year-old Egyptian worker of cross-dressing in public for lack of corroborating evidence.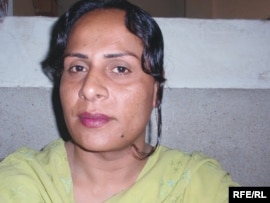 [Pakistan]
Pakistan's 'Third Gender' Demand Rights Protection
The head of a new group representing Pakistani transvestites, transsexuals, and eunuchs is demanding greater rights protection for the community, RFE/RL's Radio Mashaal reports.
Farzana, known by one name, is the newly elected chairperson of the Shemale Rights Foundation of Pakhtunkhwa, the first formal organization of its kind in the area formerly known as North West Frontier Province.
(Photo by Mujeeb Sial - Farzana, the newly elected chairperson of the Shemale Rights Foundation of Pakhtunkhwa)

[Canadá]
Burnaby NDP MP Bill Siksay's transgender rights bill passes second reading
A private member's bill seeking human-rights protection for transgender and transsexual Canadians passed second reading in the House of Commons on June 8.
The third time might be the charm for Bill Siksay, the NDP MP for Burnaby-Douglas, who has tabled similar bills twice before, none of which have made it this far in the legislative process.

[Canadá]
Tensiones también en el Orgullo de Toronto a cuenta del conflicto israelo-palestino
Los organizadores del Toronto Pride decidieron el 21 de mayo seguir las directrices del ayuntamiento y excluir del desfile al grupo "Queers Against Israeli Apartheid" ("Queers Contra el Apartheid Israelí"), debido a su nombre. El grupo excluido se defiende de las acusaciones de antisemitismo y califica la decisión de los organizadores como censura. Más de una veintena de activistas galardonados por el Orgullo de Toronto han rechazado sus premios como protesta por la medida.

[USA]
Novas regras para transexuais terem passaporte
Os EUA têm novas regras, mais flexíveis, para as pessoas transexuais e acabam com a exigência de Cirurgia de Redesignação de Sexo (CRS) para se alterar o género no passaporte.
Segundo um press-release do Departamento de Estado norte-americano "a Cirurgia de Redesignação de Sexo já não é um pré-requisito para (nova) emissão de passaporte".
US unveils new passport rules for transgender people
Surgery no longer a requirement for changing gender on passport
BREAKING Blend exclusive: State Department issues gender change policy for passport applications
[PR] New Policy on Gender Change in Passports Announced

[NE, USA]
Federal appeal revived in 'Boys Don't Cry' case
Nebraska death-row inmate John Lotter has filed documents to support the federal appeal of his conviction in the triple murder that inspired the film "Boys Don't Cry."
An appeal he filed in U.S. District Court in May 2004 had been on hold while he pursued an appeal in state courts. The Nebraska Supreme Court upheld Lotter's conviction in September.

[UT, USA]
Dyke, Trans Marches Kick off Utah Pride Festival
The Utah Pride Festival weekend opened Saturday with three marches—two old and one brand new.