[Brasil]
Prefeitura é condenada a indenizar transexual
Funcionário sofreu discriminação.
A prefeitura de Itu, no interior de São Paulo, foi condenada a pagar R$ 40 mil a um funcionário por dano moral. A decisão é do Tribunal Regional do Trabalho da 15ª Região.


[UK]
Trans woman claims she lost her job after wearing women's clothes
A trans woman from Lincoln is suing her former employers, claiming that they sacked her after she began wearing women's clothes to work.
Rachel Millington, 24, has been living as a woman for a year and plans to eventually have gender reassignment surgery.
She worked as a support worker for people with learning disabilities.
Transsexual sues ex-employers after she 'was sacked for dressing as a woman' (Photo)

[Germany]
Man dies after seeing prostitute is transsexual
A German man has dropped dead after visiting a prostitute and discovering she was a transsexual, according to a report.

[Indonesia]
Acehnese Gays Face a Climate of Fear and Abuse
It doesn't take much to notice "Echa," a transvestite who lives in Banda Aceh. With his masculine figure and flamboyant make-up, he instantly draws attention.
And so does the fact that he is wearing a short dress with a plunging neckline to one of the city's popular coffee houses instead of a headscarf and other conservative Muslim attire. Of course, Echa is a man so he poses a dilemma for the morality police.

[New Zealand]
Ex-MP heads for dole queue
An aborted mayoral bid has cost Georgina Beyer her job and savings, and with no planned work she is heading for the dole queue.
The world's first transsexual MP and former mayor of Carterton had planned a political comeback after keeping a low profile for three years.

[Canada]
Transgender woman can file refugee claim
A transgendered Irish woman living in Nova Scotia has been deemed eligible to apply for refugee status, her lawyer says.
Tanya Bloomfield is originally from Ireland and has been in Canada since 2006. She said being transgendered will make her a target for hate if she is sent back to live in Europe.
Immigration officials on Thursday gave Bloomfield 28 days to file a 16-page, 35-question document to claim refugee status, said Lee Cohen, Bloomfield's lawyer.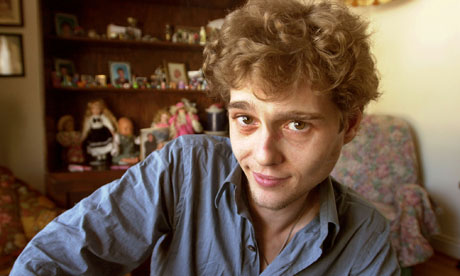 [Canada]
Radio review: Case Study
There was a big "eek" moment at the start of Case Study (Radio 4). We heard from the mother of the programme's subject – David Reimer, born a boy but raised as a girl – about the medical catastrophe that led to a disastrous experiment of gender reassignment.
She remembered the call from the hospital where her twin baby sons were due to be circumcised. The first procedure had been a disaster. "The penis had been burned off," she said. Eek. Her speech was slow, slurred almost, and sounded haunted by what she had endured, allowed, in the years that followed. And little wonder: one twin, who continued as a boy, died of a drugs overdose, and Reimer (pictured) killed himself in 2004.
(Photo: STR/REUTERS - David Reimer was brought up as a girl after a botched circumcision when he was a baby.)
John/Joan - The Boy Who Was Raised as a Girl

[USA]
What Happened to Christine Daniels' Blog?
An enduring mystery in the Mike Penner/Christine Daniels story is why the L.A. Times no longer has any trace of "Woman in Progress," Daniels' groundbreaking blog. It was removed from the newspaper's Web site after Mike Penner returned to the paper in 2008, and has since disappeared from the Times' internal archive, putting the newspaper in an awkward position of trying to explain what happened to a piece of history.
Mike Penner, Christine Daniels: A Tragic Love Story


[MD, USA]
Firefighter Accused of Trans Attack
Baltimore firefighter Jerry Majette faces assault charges after being accused of attacking transgender woman Tamera King, whom he met for a sexual encounter.
City firefighter suspended for insubordination prior to altercation with transsexual
Baltimore City firefighter faces charges after alleged attack on transvestite
(Photo)

[TX, USA]
Understanding Transgender Marriage in Texas Law
Nikki Araguz is the much talked about widow of a Wharton firefighter killed on the job.
She's a woman whose life started with a birth certificate that classified her as a boy, and now continues as a woman.
Since her birth, Araguz has had gender reassignment surgery, and that's all she needed in order to legally marry a man, according to a year-old amendment to the Texas family code.
Nikki Araguz - A Biographical Assay

[Cuba]
Documentary focuses on 1st transsexual
The story of Cuba's first transsexual to undergo gender reassignment surgery is coming to the big screen in a documentary getting its premiere yesterday on the Communist-ruled island, its director said.
Tourists planning a Cuban holiday might be interested in documentary about transsexual