[India]
A makeover with Malar
Breaking the stereotype of transgenders as society perceives them, Malar has a successful career as a beautician in the city

[USA]
Isis King to appear in all-star installment of 'America's Next Top Model'
Isis King, the first transgender contestant to appear as a finalist on "America's Next Top Model" is coming back to national television as part of the show's 17th season, which has an all-star theme.

[USA] [Commentary]
Separatist Morality
It hasn't been but 2 days since I reviewed the disguising way in which TS Separatists have taken up abhorrent fallacies and used it as a weapon against an oppressed people. If that wasn't enough to expose this ideology as being morally bankrupt, the following exchange should settle the debate.

[CA, USA]
Defendant's Brother Testifies in Gay Killing Trial
The brother of a teenager on trial in the shooting death of his gay classmate at a Southern California junior high school testified Tuesday that books about Nazi youth found in the defendant's bedroom belonged to him.


[CA, USA]
Santa Ana's Transgender Women Complain About Treatment by Police
Morena Lopez, a transgender woman, told a gathering of 25 people Monday that she was recently harassed by Santa Ana police officers as she walked down the street with a friend. The officers humiliated her, she said, and accused her of being a prostitute.
(Photo: Morena Lopez, a transgender woman, speaks during a meeting Monday about accusations that Santa Ana police have unfairly targeted the transgender community.)

[DC, USA]
Mayor Gray Commits to Addressing Anti-Trans Employment Barriers
Members of the local LGBT community, including the Gay and Lesbian Activists Alliance (GLAA), Transgender Health Empowerent and the DC Trans Coalition, met with Mayor Vince Gray on Thursday, Aug. 4, to talk about transgender employment issues in the District.

[DC, USA]
After Rash Of Crimes, LGBT Community Calls For Police Action
D.C.'s gay, lesbian, and transgender activists are upset by a series of attacks, one of them deadly, that seem to target members of their community. Some say police response to the crimes has been disappointing, and even biased.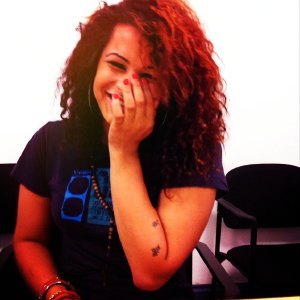 [NY, USA]
Trans Actress Goes From AIDS Street Outreach to Indie Darling
Everybody is talking about her.
A year ago, Harmony Santana was 19, living in transitional housing in Harlem, and working as a peer educator at Bronx AIDS Services. She was still living as a boy and thinking about going into the medical field.
(Photo: Formerly homeless actress Harmony Santana is a transgender activist and one of the stars of the new film Gun Hill Road.)

[WI, USA]
State must pay for drugs to alter transsexual prisoners' body type: court
An appeals court has upheld a lower court's support for a group of male inmates who argued that the state's refusal to pay for hormones to change their body type was a form of torture.
Seventh Circuit Court strikes down transphobic Wisconsin law
7th Circuit Strikes Down Wisconsin Sex Law

[TX, USA]
EXCLUSIVE: Dallas school board to consider protections for transgender students, employees
The Dallas school board is set to consider a series of policy changes designed to protect transgender students and employees against discrimination and harassment — and to protect LGBT students against potential bullying by teachers.