[Portugal]
II Jornadas de Saúde Mental/Psicologia e Cuidados de Saúde Primários

29 de Setembro (Quinta-feira)
14h15 CONFERÊNCIA II - 6 ANOS DE EXPERIÊNCIA COM A PERTURBAÇÃO DA IDENTIDADE DE GÉNERO (TRANSEXUALIDADE)
Moderação: Henrique Botelho (Médico MGF, Director Executivo ACES Ave I - Terras de Basto)
João Décio Ferreira (Cirurgião Plástico, Lisboa)
15h00 Debate

30 de Setembro (Sexta-feira)
15h15 MESA VII - TRANSEXUALIDADES, IDENTIDADES E GÉNEROS
Moderação: Ângela Bouça (Psicóloga, ACES do Porto/Gaia VIII - Centro de Saúde Barão do Corvo, Gaia)
com Agrado na escola
Helena Oliveira (Psicóloga, Serviço de Psicologia e Orientação, Escola Secundária Alcaides de Faria, Barcelos)
Doenças da moda? percursos de sabedoria?
Cristina Fabião (Psiquiatra e Psicanalista, Braga)
Transexualidades - do preconceito à realidade
Manuel Damas (Médico e Sexólogo, Centro Avançado de Sexualidades e Afectos, Porto)
Justiça, Direito, os encontros, os desencantos
Salete Anjos (Jurista, Autoridade para as Condições do Trabalho, Braga)
16h15 Debate
Intervalo


[Brasil]
Travesti é morta no Rio de Janeiro enquanto aguardava ônibus
Homens matam a tiro travesti em ponto de ônibus na Zona Norte do Rio de Janeiro

[Brasil]
Mulher Melancia é descrita como travesti em site gringo
Site dos Estados Unidos usa foto de Mulher Melancia para anúncio de travesti

[UK]
Man guilty of Destiny Lauren murder in Kentish Town
A man has been found guilty of the murder of a woman in her north London home following a retrial.
Man found guilty in retrial over transgender woman's murder
Destiny Lauren murder trial - Leon Fyle found guilty for second time at Southwark Crown Court

[UK]
NHS spent £60,000 on operations to make me 100% man
SIPPING on a pint and chatting about football, Lee Carter seems like any normal bloke.
If you walked past him in the street you wouldn't give him a second glance.
But Lee, 43, lived most of his life as LISA and in the past three years has undergone extensive surgery and hormone treatment to become a man.


[UK]
City's sex-change mayor and mayoress celebrate civil partnership
Cambridge's first transgender mayor and mayoress have tied the knot – and entered a civil partnership together.
Former city councillors Jenny Bailey and her partner Jennifer Liddle, both of whom were born as boys but went through gender reassignment later in life, made history when Ms Bailey was chosen as first citizen of the city in 2007.
(Photo: From left, Nina Bailey, Jennifer Liddle, Jenny Bailey and Val Presland outside Shire Hall)

[UK]
Home Office considers genderless passports
British passports could scrap any mention of a person's sex for the sake of 'transsexual equality', the Home Office says.

[Ireland] [Commentary]
State must attempt to enact realistic transgender laws
THE Gender Recognition Advisory Group recently presented a long-awaited report to Minister for Social Protection Joan Burton outlining recommendations for a scheme to allow transgender people to apply for legal recognition in the form of gender change on their birth certificates.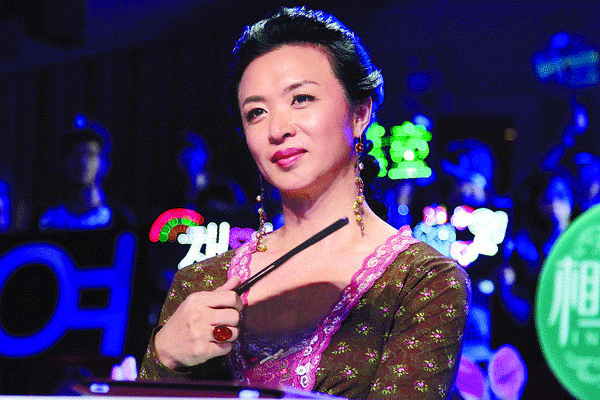 [China]
Transsexual actress slams prejudice
A famous dancer says she was axed as a judge on a TV talent show because she has had a sex change.
Jin Xing was contracted to appear on eight episodes of Feitong Fanxiang, a contest for professional singers broadcast on Zhejiang TV.
However, on Monday night she received a call from the show's director, Chao Chi-tai, to say she had been dropped because "her transgender identity could have negative effects on society".
Jin Xing says kicked off reality show for being transgender
China removes transsexual dancer as talent show judge
Dancer sacked from Chinese talent show because she's transgender
Watchdog denies barring dancer from TV show over sex change

[New Zealand] [Commentary]
Transgender discrimination
Back in June a furore erupted at thehandmirror.blogspot.com, New Zealand's leading feminist website.
It's a space dedicated to airing concerns about abortion, pay equity, political representation of women, sexual abuse and violence against women.
More frivolous topics such as cupcakes and transcripts of mother-preschooler discussions also feature.

[Canada]
Garrison introduces bill to protect transgender rights
A high profile private members' bill to protect transgender people from discrimination was re-introduced by Esquimalt-Juan de Fuca MP Randall Garrison in the House of Commons on Wednesday.
Trans bill reintroduced in House of Commons

[Canada]
Transgender controversy for London's Trails End
Karen Clarke-McIlwain and Dani Dominick had an unorthodox introduction last June.
Dominick, living in Windsor at the time, posted a line on Kijiji identifying herself as transgendered and in need of a place to live in London. Clarke-McIlwain responded, acknowledging she didn't know what "trans" meant but had a room to offer.
[Commentary] Ontario Farmer's Market Gets Fresh With Trans Worker
[Commentary] A very clear case of discrimination

[USA]
Bono boosts visibility of trans people, but discrimination persists
As the first transgendered participant on Dancing With The Stars, Chaz Bono had controversy swirling around him before he even set foot on the ballroom floor.

[USA]
Trans American Military Stories
Nearly 300,000 transgender people may have served in the military — even though the government won't officially allow it. Here are their stories.

[USA] [Commentary]
Repeal of DADT for LGB's, but not T's
One minute past the stroke of midnight on Sept. 20, the long-awaited repeal of President Bill Clinton's 1993 "Don't Ask, Don't Tell" (DADT) policy went into effect.

[USA]
New bills target LGBT discrimination in housing
Legislation was introduced on Thursday in both chambers of Congress that would amend existing federal law to protect LGBT people in the housing and credit markets.
John Kerry, Jerrold Nadler Introduce Federal Gay Protections Bill
Kerry Legislation would outlaw LGBT discrimination in housing, credit
Kerry, Nadler Propose Fair Housing Bill for LGBTs

[CA, USA]
Calif. court nixes surgery for transgender inmate
A transgender inmate who has lived as a woman since 1993 is not entitled to state-funded sex reassignment surgery or to be transferred to a women's prison, a California appeals court ruled Wednesday.
Inmate loses bid for taxpayer-paid sex-change operation
Trans Inmate Denied Reassignment Surgery

[CA, USA]
Randy Thomasson Says Lawrence King's Cross-Dressing Provoked Own Murder
Randy Thomasson of the Christian conservative group Save California says gay teen Lawrence King provoked his own murder, media watchdog RightWingWatch.org reported.


[CA, USA]
Police looking for motive in Hayward motel room slaying
Police are searching for a motive behind the slaying of James "Lucie" Parkin, 36, who was shot and killed in a Hesperian Boulevard motel room Tuesday evening.
Police received reports of a single shot heard coming from the La Quinta Inn near A Street shortly after 6 p.m. and found Parkin suffering from a single bullet wound to the upper torso.
Parkin, who had recent addresses in San Ramon and Newman, was taken to a nearby hospital and pronounced dead.
"It does not appear to be random; we just don't know why it happened," police Lt. Roger Keener said.
Parkin was a pre-op transsexual who preferred to be referred to as a woman, according to Raynetta Lewis, the director of the Seventh Step Foundation, a halfway house where Parkin stayed for six months in 2009.

[DC, USA]
Pioneer Program Battles Transgender Discrimination
The District of Columbia has launched the first government-funded program in the country to help transgendered women and men overcome workplace discrimination.
It's been a violent year for transgendered women in D.C. with one murder and multiple assaults. It's no surprise for Latisa Mormon, who 's been a sex worker in the District.
DC's Project Empowerment Program Needs Support

[DC, USA]
Man shot trans woman after being turned down for sex
A 20-year-old man arrested last week for allegedly shooting a transgender woman in Southeast D.C. solicited the woman for sex and attempted to rob her at gunpoint before shooting her in the neck as she sat in her car, according to a police arrest affidavit.

[KS, USA]
City to consider 'gender identity' as protected class
Lawrence city commissioners now are ready to begin a debate about whether transsexuals and others who don't identify with the gender of their birth deserve new protections from discrimination.

[MA, USA]
MTPC releases four new "I AM: Trans People Speak" videos
The Massachusetts Transgender Political Coalition (MTPC) on Sept. 20 celebrated the release of four new videos in the "I AM: Transgender People Speak" multimedia public education campaign.

[MA, USA]
Activists Stage Protest on Steps of State House
LGBT activists staged a protest on the steps of the State House on Tuesday, Sept. 20, but overcast weather and a general lack of interest from passersby kept attendance fewer than two dozen people.
Activists from GetEQUAL Massachusetts and JoinTheImpact gathered on Beacon Hill to speak out against the lack of transgender protections in the workforce-especially in the military. The repeal of 'don't ask, don't tell' officially took effect earlier on Tuesday. And activists pointed out that trans soldiers remain in the closet.

[NC, USA]
National trans advocate speaks in Charlotte
Federal policy changes are important, says National Center for Transgender Equality leader

[PA, USA]
House holds discrimination bill hearing
The measure to ban discrimination against LGBT Pennsylvanians at the statewide level came before a panel of state legislators this week.
The House Democratic Policy Committee heard testimony Sept. 19 from several supporters of House Bill 300.

[TX, USA]
Houston Community College teacher accused of referring to trans students as 'freaks,' 'weirdos'
Donny Leveston, an English teacher at Houston Community College, is under fire for allegedly referring to transgender people as "freaks" and "weirdos." The comments were made during an in-class student discussion of a paper written by the instructor entitled "Taboo: Incest and Homoeroticism." According to a transgender student in the class, Leveston closed the discussion by saying, "I don't care what those people do, as long as they keep it away from me."


[Mexico]
Sexoservidor transexual, uno de los 35 ejecutados en Veracruz
Un sexoservidor transexual, conocido como Brigitte, es una de las 35 víctimas, cuyos cuerpos fueron dejados ayer por la tarde frente a la Plaza Las Américas, confirmaron fuentes del gobierno del estado.

[Ecuador]
WE ARE NOT ALONE, parts I & II, about the realities of transgender women in Quito, Ecuador. Glimpses of their lives and hopes, but also of the problems they face in a society that doesn't respect human rights for everyone.Two organization supported this work Kimirina and Schorer.





[Chile]
Fundación =Iguales solidariza con transexuales de Talca
Fundación =Iguales, a través de su presidente Pablo Simonetti, solidarizó con la organización Transgéneras por el Cambio de Talca, cuyas integrantes se vieron afectadas por un incendio que destruyó cuatro mediaguas que habitaban luego del terremoto de 27 de febrero de 2010.