[España]
Presentado el documental Pisando fuerte
La directora del Instituto de la Juventud de Extremadura, Rosa Álvarez, ha presentado este jueves junto al presidente de la Fundación Triángulo, José María Núñez, y el coordinador del trabajo, David Luceño, el documental Pisando Fuerte que expone las experiencias vividas por jóvenes extremeños del colectivo de lesbianas, gays, bisexuales y transexuales (LGBT) que residen en zonas rurales de Extremadura.

[Georgia]
Georgia to secure LGBT rights
The Georgian Criminal Code has recently been amended in order to secure LGBT rights, the Russian newspaper Vzglyad reports.

[Russia]
Siberia passes anti-gay propaganda bill
Russia's third-largest city Novosibirsk is the latest to join in the criminalization of 'gay propaganda'.
Russians Facing Tidal Wave of Proposed Anti-Gay Laws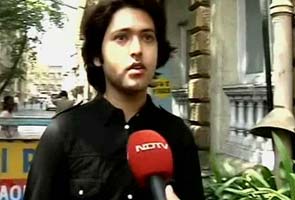 [India]
Student's fight for sex change in Bombay High Court
A college student from Guwahati has taken his parents to court alleging that they are trying to prevent him from a sex-change operation. His father says the surgery cannot be treated as "a personal decision" and that the 21-year-old must get the consent of his entire family, including his grand-parents and his uncles. "I gave birth to a son, not a eunuch," said his father to NDTV.
Fighting for sex-change, Mumbai student drags parents to court

[Thailand]
Transgender woman stands for election in Thailand
A transgender woman is standing for election at provincial level for the first time in northern Thailand

[Canada]
Free Viagra and transgender surgery on the chopping block at DND: sources
There could soon be less spring in the step of those at National Defence as the department considers halting the decade-long practice of distributing free Viagra to the troops.
Also under consideration is the cancellation of taxpayer-funded transgender medical procedures for members of the military.

[Canada] [Commentary]
Another Pageant Convinced to Revise Anti-Trans Rules
A month ago, the Jenna Talackova Miss Universe Canada disqualification controversy brought transphobic beauty pageant rules under mass public scrutiny for the first time ever.

[USA]
LGBT Groups Work To Advance Health Equity
The Center for American Progress, the National Center for Transgender Equality, and the National Gay and Lesbian Task Force are partners in the Health Equity and Accountability Act Community Working Group, a broad coalition of health equity advocates. A cornerstone of this group's work over the last year, the Health Equity and Accountability Act, is a groundbreaking effort to promote health at the intersections of disparities related to factors such as race, ethnicity, sexual orientation, gender identity, immigrant status, and disability status.

[USA]
EEOC Rules Gender Identity Covered Under Title VII; Protects Transgender Workers
An Equal Employment Opportunity Commission (EEOC) opinion handed down Friday says transgender Americans are protected by Title VII of the Civil Rights Act of 1964.
Big EEOC win for trans woman
Commission: Transgender people protected under federal job discrimination laws
EEOC Rules Anti-Trans Bias is Sex Discrimination
EEOC's 'gross distortion' of Civil Rights Act
[Commentary] Op-ed: EEOC Decision Guarantees Employment Protections for Transgender People
[Commentary] Celebrating historic week for trans Americans
Transgenders now have job protection thanks to EEOC Opinion
[Commentary] EEOC's Ruling Is A Major Step Forward In Protecting & Affirming Americans Born With The Transsexual Medical Condition
[Commentary] EEOC and Transgender Employees

[USA]
Senate Passes LGBT-Inclusive Domestic Violence Act
The Senate passed the first LGBT-inclusive version of the Violence Against Women Act, which will now provide explicit protections for LGBT survivors of domestic violence and sexual abuse.
U.S. Senate passes LGBT-inclusive domestic violence act
Senate passes LGBT-inclusive domestic violence bill
Senate Passes Reauthorization of Domestic Violence Law

[CA, USA]
Transgender attacks on the rise in Mission District
There's been a disturbing increase in the number of attacks on transgender people in San Francisco, especially in the Mission District.

[CA, USA]
LGBT, gender-neutral themes planned for housing on the Hill
A new type of themed housing for the lesbian, gay, bisexual, transgender, queer/questioning, intersex and allied community might be available for Hill residents in fall 2013, housing officials announced.

[CA, USA]
Transsexual Woman Among SF Crime Victims Honored For Willingness To Testify
Mia Tu Mutch thought she would die when two men beat her up in the Mission District for being a transgender woman, but a year later she was honored by the San Francisco District Attorney for traveling the country to speak out against hate crimes.

[GA, USA]
White House conference in Atlanta attracts activists from across the state
In 2009, some 2.6 million people were tested for HIV. Of those, only 4,100 were transgender.
That was one of the startling facts revealed at the White House LGBT Conference on HIV/AIDS held April 19 at Morehouse School of Medicine. The conference was one of many LGBT-related conferences the White House plans to hold throughout the year.

[KY, USA]
SGA tables transgender support resolution
A resolution to make WKU more inclusive for transgender and gender-nonconforming students was ultimately tabled at the Student Government Association meeting on Tuesday night.

[MA, USA]
University, student groups strive to make campus supportive of LGBT community
On the popular Facebook group Tufts Memes, an item was recently posted showing a desperate Snow White turning to alcohol because her Prince Charming is gay. The caption is "#tuftsproblems."

[MN, USA]
CeCe McDonald supporters meet with Hennepin County Attorney Michael Freeman
After initially refusing a meeting, Hennepin County Attorney Michael Freeman agreed to meet with CeCe McDonald's family and supporters April 24. Hours before the meeting, Freeman's office issued a letter to McDonald's supporters defending his decision to charge her with two counts of second degree murder.
[Commentary] Free CeCe!: Hennepin County Attorney Michael Freeman's aggressive prosecution of CeCe McDonald

[NY, USA]
A 'triumph' for transgender people
Local advocates praise federal ruling that gives clear workplace rights

[NY, USA]
Trans Woman Among Nation's Top Crime Fighters
Victoria Cruz was just honored by the Justice Department for her work with abuse survivors.
Victoria Cruz, Latina Transgender, Given Award From Justice Department For Her Work With Abuse Victims


[PA, USA]
FBI to return evidence in bomb-threat case, woman says
A Vinco woman said Wednesday that computers belonging to her and her spouse – both suspected in making bomb threats to Pitt – would be returned by the FBI today.
(Photo: Katherine Anne McCloskey, 55, of Vinco, said Wednesday that computers belonging to her and her spouse – both suspected in making bomb threats to Pitt – would be returned by the FBI today.)

[PA, USA]
Student transgender group files complaint against Pitt
The Rainbow Alliance, an undergraduate student group at the University of Pittsburgh, has filed a complaint with the city's Commission on Human Relations over Pitt's practices for transgender students.

[TN, USA]
Tenn. Pol. Blames Bad Parenting, Not Bullying, For Suicides
Tennessee state Rep. Jeremy Faison apologized Tuesday after saying poor parenting and improper values are chief causes of teen suicides, and not bullying.

[TN, USA]
Teen Charged With Beating Transgender Male
Chase Mason Kelley, 18 years old, is facing charges of aggravated assault after Memphis Police report he beat up a man because he is transgendered.

[TX, USA]
Transgendered widow sues Wharton over husband's death benefits
The transgendered widow of a Wharton County firefighter has now filed a lawsuit against the City of Wharton after being denied her husband's death benefits.
Nikki Araguz sues Wharton for workers' comp
Transgender civil suit: Attorney will not comment on pending litigation

[UT, USA]
Trans-man calendar launched to raise funds
For a lot of transgender people, finding the money to pay for surgery and other medical procedures is a tough battle. Most health benefit plans offered by even the most liberal of employers don't cover many procedures, and medical bills can cost tens of thousands of dollars.

[Mexico]
Comunidad está abierta a propuesta
El trabajo con la organización Transgénero Hidalgo es totalmente social, no de índole político, pero si cualquier candidato tiene intención de colaborar a favor de la diversidad sexual y la no discriminación es bienvenido, sostuvo la dirigente del organismo, Karen Quintero.

[Mexico]
Las últimas horas de Agnes Torres
La noche del viernes 9 de marzo Agnes Torres cenó milanesas de pollo y ensalada, bebió un par de vasos de agua de jamaica. Serían las ocho y veinte cuando llegó a casa de Devany Sangines en la zona de bulevar Atlixco y la 35 Poniente. Inicialmente ambas amigas se habían citado para comer, pero la cita fue reagendada hasta entrada la noche. Ambas se habían visto la noche del jueves. Salieron con amigos mutuos a tomar una copa en Conteiner City. Por el desvelo fue que Agnes se dijo indispuesta para comer y la cita se tornó en cena. Tenía otro compromiso por atender así que desde antes y por teléfono, uno recién comprado, le advirtió que pasaría rápido a su casa.


[Nicaragua]
Grupos LGBT de Nicaragua repudian historieta transfóbica
Grupos, organizaciones y activistas de diversidad sexual de Nicaragua se pronunciaron en contra del diario La Prensa (de Nicaragua) por una caricatura que han publicado que incita a la discriminación, violencia gráfica, el odio, la censura y tergiversa la condición de un sector de población de la diversidad sexual.


[Uruguay]
Asesinados cuatro transexuales en tres meses en Uruguay
La transfobia parece haberse instalado en Uruguay. Ya son cuatro los transexuales asesinados en el país en los últimos meses, un hecho que acaba de condenar la ONU en un comunicado.
Cuarto asesinato de una mujer trans en 2012

[Venezuela] [Opinion]
Miss venezuela: Estética tranfor y transfobia
Y de pronto, como cuando se rasga un almohadón de plumas, la ignorancia transfóbica de Osmel Sousa sale a la luz. Puede que sepa mucho de la estética drag; puede que, a través de su concurso, haya logrado imponer esos códigos de showcera a la mujer venezolana, creando la tiranía de las lolas postizas, la bemba explotá' y las cejas estiradas al punto de casi tocar la línea del cabello (bien batido, por supuesto).
Tamara Adrián le responde a Osmel Sousa sobre transexualidad y Miss Venezuela