[International]
UN chief calls on Human Rights Council to do more on LGBT rights
The United Nations secretary general has called for Human Rights Council members to put LGBT rights and women's rights at the top of their agendas going forward


[Brasil]
Homossexual é encontrado morto na Estrada da Fábrica de Papel, em Tamarana
Um homicídio foi registrado em Tamarana (55 km de Londrina) na madrugada deste sábado (22). Populares encontraram o corpo da vítima já no início da manhã, na Estrada da Fábrica de Papel, na zona rural do município.

[Brasil]
São Paulo: Transexual é esfaqueada em Votuporanga
Polícias Civil e Militar se unem para prender homens que esfaquearam transexual

[Canada]
Sex-trade workers group wins bid for court challenge
The Supreme Court of Canada has upheld the right of a non-profit group representing women and transgender women in downtown Vancouver's sex trade to challenge the country's anti-prostitution laws on constitutional grounds.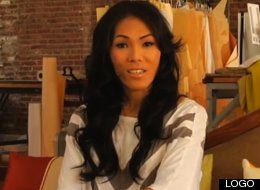 [USA]
Nong Ariyaphon Southiphong, 'Project Runway' Finalist, Talks Transgender Transition
The popular "Project Runway" contestant who appeared on the show as a gay man and is now living as a woman is speaking in depth about her ongoing transition.

[NJ, USA]
Since Suicide, More Resources for Transgender and Gay Students
It has been two years since Tyler Clementi, a gay freshman at Rutgers University, committed suicide after learning that his roommate had ridiculed his sexuality and invited friends to spy on him and another man through a webcam. That terrible episode brought the school national attention, none of it welcome: previously known as a large and diverse state school, Rutgers became associated with homophobia and cruelty.

[NY, USA]
Transgender Patron Slashed in W. 3rd St. McDonald's Hate Crime Attack
Cops are on the hunt for a knife-wielding suspect who allegedly slashed a 22-year-old transgender patron after hurling an anti-gay slur at her for trying to use the women's bathroom at the West 3rd Street McDonald's, police and sources said.
Victim speaks out about McDonald's slashing
NYPD: Man Makes Anti-Gay Remarks, Slashes Victim At Notorious Manhattan McDonald's
Man defending his transgender girlfriend slashed by 350-pound man at Greenwich Village McDonald's

[OK, USA] [Letters to the Editor]
Judge Bill Grave's ruling on name change embarrassing and prejudicial
Regarding "Sex-change candidates are denied new names" (News, Sept. 16): Aren't name changes a matter of record so the possibility of fraudulent use of a gender name change isn't applicable? Oklahoma County District Judge Bill Graves' decision is embarrassing, prejudicial and certainly not in keeping with separation of church and state. He didn't need to get scientific advice about the DNA — I could have told him that this wouldn't change with a new name.

[Guatemala]
Guatemalan transgender woman lives in 2 worlds
Dressed as a man, the sixth-grade teacher leaves school and walks several blocks through a dangerous red-light district overrun with gangs and crack dealers.