[Portugal]
Contra-corrente, trans e companhia limitada
Quando alguém muito próximo de nós morre, além do luto por essa pessoa, fazemos o luto de todas as nossas dores, questionamos quem somos e as nossas prioridades, bem como repensamos quem somos. É uma espécie de esquema anti-corrente.

[International]
23 trans persons in Brazil/Angola/Portugal who changed things by example or achievement
Nzinga Mbandi (1583 – 1663) ruler of the Ndongo who allied with the Dutch against the Portuguese. Nzinga wore male clothing and kept a group of men in female clothing.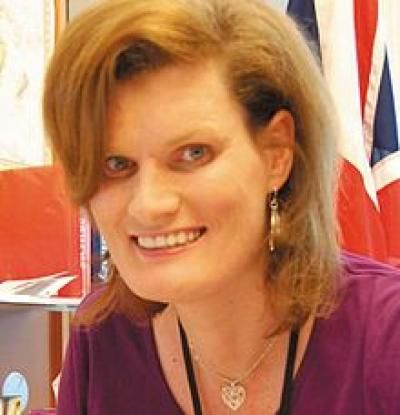 [Europe]
The First Transgender Member of European Parliament
Nikki Sinclaire, 45, is a British Member of the European Parliament. She was party secretary of UK Independence Party until she resigned after a disagreement with party leader Nigel Farage over UKIP's alignment with racist, homophobic, and extremist parties. She then founded a new party, the single-issue We Demand a Referendum, which calls for the British public to be given the right to decide on EU membership.

[España]
El Ayuntamiento multa al Orgullo Gay con 160.000 euros por exceso de ruido
Los organizadores creen que la sanción "pone en peligro" la fiesta reivindicativa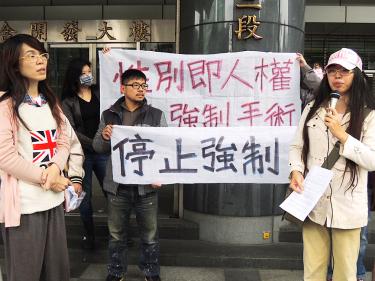 [China]
Activists protest surgery to change gender on an ID
Gender rights activists congregated outside a conference on sexual violence yesterday to protest against the rule that people must undergo gender reassignment surgery to officially change their gender on identity cards. The activists said the rule was a form of sexual violence.

[USA]
LGBT workers caught in standoff as ENDA blocked
After Senate passage of the Employment Non-Discrimination Act, progress toward protecting LGBT workers has hit a wall amid an apparent standoff between the U.S. House and the White House.

[USA]
Infographic: Data Shows Employment Discrimination Against LGBT People is Persistant and Pervasive
Surveys, polls and wage data indicate that employment discrimination against LGBT people is persistent and pervasive, according to new research conducted by UCLA's Williams Institute. Research further indicates that enforcement of anti-discrimination protections is not overly burdensome and business generally support non-discrimination policies.
Infographic: U.S. House of Representatives and ENDA

[USA]
News from the Transgender Rights Project
Transgender Rights Project Director Jennifer Levi shares an update on some of the critical work GLAD is doing in the area of transgender legal rights:

[USA]
TDOR 2013 Message To My Houston Black Transpeeps
Since the 2013 Transgender Day of Remembrance events are rapidly coming to an end, basically had to say a few things to my African-American transpeeps in Houston as I pondered the historic happening Wednesday night of the first ever Houston TDOR event organized and executed by an African-American transgender Houstonian.


[CA, USA]
'Transvisible' documents love, acceptance within the life of a transgender activist
In celebration of Trans Awareness week, the Chicano/a Studies Department, MeChA, F Word and CSUN's Gender and Women Studies department hosted a film screening on Wednesday afternoon where they showed "Transvisible: the Bamby Salcedo story."

[CA, USA]
Burned student receives wide support
The gender-nonconforming high school student who was burned on a bus in Oakland is continuing to recover from their injuries as the attorney for the boy charged in the attack claims it was a "prank."

[CA, USA]
Meeting to Address Fight Involving Transgender Student, Bullying at Hercules High School
School district officials are meeting to address a fight at Hercules High School last week that involved a transgender student, a West Contra Costa Unified School District board member said.

[CO, USA]
Transgender Comments Spark Controversy in School District
Residents of Delta County have expressed concern over recent statements made in public by Delta County School Board member, Katherine Svenson. At the October meeting she commented on rights of transgender students.

[DC, USA]
Gray joins advocates at D.C. Transgender Day of Remembrance commemoration
Hundreds of people gathered at the Metropolitan Community Church of Washington on Wednesday to commemorate the annual Transgender Day of Remembrance.
"The Transgender Day of Remembrance really marks another day in the struggle to be able to protect the rights of people who are transgender in the District of Columbia," D.C. Mayor Vincent Gray said.


[NY, USA]
New Yorkers mark Transgender Day of Remembrance
A few dozen New Yorkers marked Transgender Day of Remembrance on Wednesday with a windy walk across the Brooklyn Bridge culminating in a candlelit vigil outside Brooklyn Borough Hall.

[MD, USA]
Transgender: Day of Remembrance
The 15th Annual Transgender Day of Remembrance was memorialized Wednesday at the First Unitarian Church of Baltimore, located at 10 West Franklin Street. It included interfaith prayers, the reading of names, testimonies, hymns and the lighting of candles. Paster David Carl Olson presided.

[MI, USA]
Students remember fallen transgender at vigil
As Kay Mick read the names of 58 transgender people killed in hate crimes over the past year, she reflected on the significance of personifying the oppression.

[NY, USA]
Transgender activists say NY health regulation is discriminatory
Activists want to repeal Medicaid restriction that refuses coverage for gender reassignment

[NY, USA]
At transgender vigil in Syracuse, remembering those who have been lost
The candlelight vigil Transgender Day of Remembrance became emotional for many people as a candle was lit for each of the 16 transgender people murdered in the United States last year.

[OR, USA]
Students Observe Transgender Day of Remembrance
Students dressed in black gathered in the Stevenson Union Courtyard on Wednesday afternoon to observe the Transgender Day of Remembrance and commemorate those who have lost their lives within the last year as a result of discriminatory violence.

[OR, USA]
TransActive: A Haven and a Voice for Transgender Children
In August of 2012 TransActive Education and Advocacy was contacted by a transmasculine youth. The young man was a student at Grant high school, and he and his family were working with the school to arrange the details of his transition there.

[PA, USA]
Students raise transgender awareness
Some Cumberland County high school students are cross-dressing, today, to help raise awareness of transgender people and the issues they face.

[TX, USA]
Texas Observes Transgender Day of Remembrance
The International Transgender Day of Remembrance is observed in over 185 cities and more than 20 countries. In Texas, several events were held across the state to memorialize those who have been killed in the past year as a result of transphobia and hatred or fear of gender non-conforming people.

[UT, USA]
Equality Awareness Week focuses on transgender community
Weber State University's LGBT Resources and Gay-Straight Alliance presented Transgender Equality Awareness Week, a national movement to bring awareness to the transgender community, throughout the week of Nov. 18-22.

[Uruguay]
Mides abrió llamados para dar trabajo a personas trans
Se trata de siete puestos laborales: cinco administrativos y dos para portería
Niegan que llamado a transexuales sea con fines electorales

[Argentina]
Celebran en Argentina el primer concurso Miss Latinoamérica Trans en defensa de la diversidad sexual
Organizaciones de derechos humanos comenzaron hoy en Argentina el concurso Miss Latinoamérica Trans que premiará no sólo la belleza, sino la defensa, respeto y promoción de la diversidad sexual.