[Brasil]
Ator Rodrigo Andrade de "Amor à Vida" publica imagem transfóbica no Facebook
Mesmo após participar de uma campanha de combate a homofobia da Secretaria de Direitos Humanos, o ator Rodrigo Andrade, que interpreta o personagem Daniel em "Amor à Vida", ainda não aprendeu o que é o respeito a diversidade sexual. No dia 17 de Janeiro, o ator publicou em sua página oficial no Facebook uma imagem que mostra etapas da transformação de um homem em uma mulher trans*, através da maquiagem e logo abaixo a frase "Cuidado! Carnaval esta chegando!", indicando um possível "perigo" em relação as pessoas trans* durante o Carnaval. A publicação já tem mais de 11 mil compartilhamentos.


[UK]
Queen won't be present when transvestite Grayson Perry receives CBE
Transvestite ceramicist Grayson Perry will be disappointed to hear that the Queen won't be presenting him with his CBE this Friday.

[Germany]
The third sex: German intersex law draws attention to the biological facts of life
Gender is determined by the way our gonads develop. But gender is not always clear. So what if you're neither boy nor girl? You're "intersex" - a status that only few countries recognize.

[Nigeria]
Gay-Marriage Law - Canada Cancels Jonathan's Visit
The furore arising from President Goodluck Jonathan's assent to the bill prohibiting homosexual marriage reverberated on the diplomatic circles, yesterday, as it emerged that Canada has cancelled a scheduled state visit to that country by President Jonathan.


[Zimbabwe]
ZANU PF youth leader 'arrests' transgender activist
Bulawayo-based transgender activist and socialite, Ricky Nathanson, has been charged with criminal nuisance for using a female toilet at a city hotel Thursday.
Zanu PF youth arrests suspected gay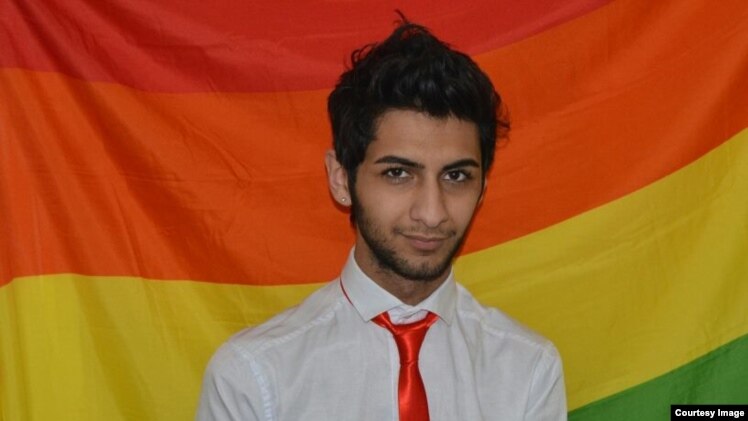 [Azerbaijan]
Gay Rights Defender Found Dead In Baku
A well-known gay rights defender in Azerbaijan has been found dead in his Baku apartment, the victim of an apparent suicide.
Isa Sahmarli, 20, was the chairman of the Azad LGBT (Free Lesbian, Gay, Bisexual, and Transgender) group.
Sahmarli's friends say he hanged himself.

[New Zealand]
Realities for trans students in NZ revealed
A world-first study has found transgender students in New Zealand experience compromised mental health and personal safety, and have difficulty accessing health care.
New Zealand study says transgender students get poorer health care
Transgender students at risk: study

[USA]
Laura Jane Grace's Fresh Start: Inside Against Me!'s New 'Blues'
Against Me! singer leads the band through changes after coming out as transgender
A Transgender, Life-Affirming, Punk-Rock Survival Guide for Everybody

[USA]
Kye Allums, Trans Sports Star, Reveals He Wanted To Kill Himself After ESPN Profile
A controversial story published by ESPN's Grantland last week sent shockwaves through the Internet.
After a weekend of uproar, an apology for Dr. V
In Grantland Backlash, Both Ire And Probing Questions

[CA, USA]
YouTube is a lifeline for transgender young people
For those taking hormones, changing their names and feeling socially isolated, posting and watching videos lets them feel that they're not alone.

[MN, USA]
Star Tribune coverage of Cece McDonald questioned
The Star Tribune was the only news outlet in the country to not identify Cece McDonald as a transgender woman in stories about her release from prison on Monday.
Star Tribune reporter Paul Walsh stands by controversial CeCe McDonald story

[Chile]
Senado aprueba idea de legislar sobre proyecto de Ley de Identidad de Género
La ley "viene a dar dignidad a miles de personas que tienen una identidad distinta a la de sus genitales y que han sido discriminadas en muchos ámbitos sociales, laborales, salud", señaló el presidente de Fundación Iguales Luis Larraín.
Chilean transgender rights bill advances
Chile Senate Moves Transgender Rights Bill Forward


[Chile]
Zuliana Araya encabeza demanda por diversidad sexual y no discriminación en Arica
Concejal transgénero se reunió con alcalde Salvador Urrutia y visitió la cárcel pública.

[Argentina]
Capacitarán al equipo de salud en terapia hormonal
Quieren que el hospital Oñativia sea centro de referencia en tratamientos de adecuación de género de personas trans.