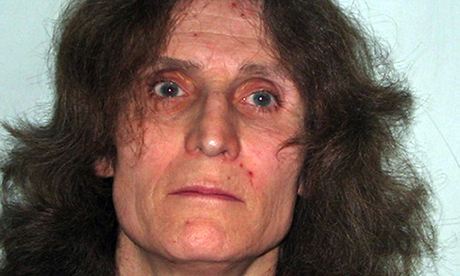 [UK]
Animal rights campaigner convicted of Huntingdon Life Sciences conspiracy
Debbie Vincent says she has been made a scapegoat and criticises the Metropolitan police's use of an undercover officer

[India]
Two transgenders to contest polls
Political parties may hesitate to field them as candidates but the transgender community is determined to enter the fray and make its voice heard. On Thursday, transgender rights activist Kalki Subramaniam announced her decision to contest as an independent candidate from Villupuram constituency. Another transgender activist Bharati Kannamma will be contesting from Madurai.
Transgender Kalki in poll race
Transgender to make her electoral debut in Tamil Nadu

[Canada]
New porn series celebrates trans women's desires -- and desirability
Filmmaker Tobi Hill-Meyer nominated for two Feminist Porn Awards
Filmmaker Tobi Hill-Meyer has been applying feminist analysis to her life since the age of three.

[USA]
Justice Department launches transgender training program
In a conference room at its headquarters in Washington, the U.S. Justice Department on Thursday held a first-of-its-kind training session for law enforcement officials on how they can better serve the transgender community.

[USA]
'I'll Be Damned If I'm Going to Be Buried a Girl': Gender Transition Inspires HIV-Positive Trans Man to Live (VIDEO)
Teo was living as a woman, in an abusive relationship, and contracted HIV from his girlfriend. As a result, he had no desire to live:


[USA]
Sulaiman Abu Ghaith's transgender defender
One of bin Laden's son-in-law's lawyers, Zoe Dolan, is a transgender woman whose life was forever changed in Egypt.
Criminal defence attorney Zoe Dolan often stands up for the rights of people society vilifies. As a transgender woman, she knows what it is like to be judged by people who don't have all the facts.


[AZ, USA]
Trans Activist And Sex Worker Rights Advocate Fights Prostitution Charges
A transgender woman who advocates for the decriminalization of prostitution thinks that her activism, as well as who she is, have made her a target for police.
(Please note that some of the language in this story is explicit.)
Monica Jones is tall. She is 6-foot-2 and even taller in heels.
"I stand out in a crowd," Jones said.
It's precisely because she stands out that makes Jones think she has been profiled.

[CT, USA]
Connecticut City: No Bias Against Transgender Cop
An investigation by a Connecticut city has found no evidence that a transgender police officer was subject to discrimination or a hostile work environment.

[GA, USA]
UPDATE: 35-year-old woman pleads not guilty to molestation of teen
A transgender woman pleaded not guilty Friday to engaging in a sexual relationship with a 15-year-old boy during a Columbus Recorder's Court hearing.

[MD, USA]
Trans Nondiscrimination Bill Passes Md. House
The bill, which would outlaw discrimination on the basis of gender identity in housing, education, and public accommodation, now goes to the governor, who has promised to sign it into law.
Maryland House passes transgender-rights bill
Assembly passes transgender rights bill
Maryland approves legislation to protect transgender rights
House passes Senate's transgender rights legislation
Some lawmakers warn of unintended consequences as Maryland OKs transgender equity bill
SB 212 Passes the House of Delegates!
Maryland transgender rights bill receives final approval
STATEMENT REGARDING MARYLAND'S PASSAGE OF TRANSGENDER PROTECTIONS
Maryland House passes bill protecting trans people from discrimination - governor to sign into law
Transgender rights bill could be petitioned to referendum
Conservative group considers petition drive on Md. transgender protections legislation

[NY, USA]
ACS Told to Pay for Surgeries for Transgender 20-Year-Old
A judge has ordered New York City's Administration for Children's Services to pay for gender-affirming surgeries for a transgender 20-year-old in foster care, overruling the agency's refusal.

[OK, USA]
Court overturns judge's refusal to allow transgender applicant's name change
The Oklahoma Court of Civil Appeals has reversed a county judge's refusal to grant a name change to a transgender person.

[PA, USA]
Eighth Ward supports Morris probe
The Eighth Ward Democratic Committee voted unanimously last week to urge Attorney General Kathleen G. Kane to investigate the Nizah Morris case.

[VA, USA]
Timberlake Christian School releases statement about former student
The school released a statement Wednesday through Liberty Counsel, a legal organization in Lynchbug
Timberlake Christian School released a statement Wednesday afternoon about a situation where a former student's family says the school asked an 8-year-old girl to leave because of her "boyish" appearance.
School That Told Young Girl To Act More Feminine Says Children Had 'Restroom Concerns'
Christian school pressures 8-year-old 'tomboy' to transfer