[Brasil]
Homem trans de 18 anos é agredido por transfóbicos em Barueri, São Paulo
O jovem Kaique Klein, homem trans de 18 anos, foi mais uma vítima da transfobia. Ele foi violentamente agredido na última quarta-feira (6) na frente de sua casa, em Barueri, São Paulo, depois de chegar da faculdade de Gestão em Recursos Humanos.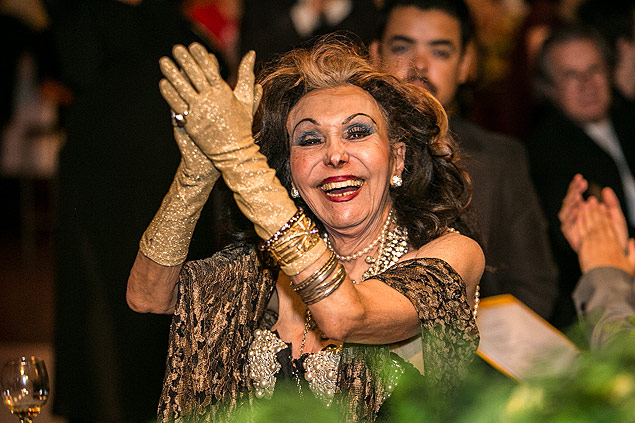 [Brasil]
Atriz cubana Phedra de Córdoba morre vítima de câncer, aos 77, em São Paulo
A atriz cubana Phedra de Córdoba, 77, morreu na noite deste sábado (9), por volta das 22h, em São Paulo. Ela sofria de câncer no pulmão e nos rins e foi levada para o hospital Heliópolis pela atriz e amiga Maria Casadevall após um mal-estar durante a tarde. A data e o local do funeral ainda não foram decididos, de acordo com Ivam Cabral, seu amigo e colega de palco.


[Brasil]
Jovem é baleado no parque São João
Um travesti, de cerca de 35 anos, foi baleado na rua Etuzi Takayama, no Parque São João, na noite desta sexta-feira. Segundo informações de testemunhas, uma moto de cor preta teria passado pelo local e atirado contra a vítima, identificada como João Paulo Ferreira Prestes.
Nota de repudio pelo assassinato da militante LGBT Vanessa

[UK]
Trans the Voice star Jordan Gray hails show for not focussing on her gender
Transgender singer Jordan Gray has commended The Voice, saying she was glad the process wasn't made all about her gender identity.

[India]
Transgenders fare better in India where homosexuality is still illegal
India's transgenders are so despised that they use a little psychological trick to prevent their sense of worth being crushed under the weight of contempt.

[Malaysia]
Groups commend JAWI for acting professionally during raid on transgender 'beauty pageant'
Enforcement officers of the Federal Territories Islamic Affairs Department (JAWI) should be commended for having acted professionally during a raid at a transgender community dinner function at a hotel last Sunday.

[CN, EUA]
The Boss cancela concerto por causa de lei que discrimina transexuais
A razão tem a ver com uma restrição ao uso das casas de banho. Bruce Springsteen cancelou o concerto que devia dar este domingo em Greensboro, na Carolina do Norte, nos EUA.
Bruce Springsteen cancela concerto em protesto com lei anti-LGBT

[USA]
In Limbo or Worse: Military members who transitioned since July 2015
When they're not looking out for the enemy, they're looking over their shoulders.

[USA]
Schuyler Bailar, NCAA's first openly transgender swimmer, tells '60 Minutes' he made 'the right choice'
Among the first openly transgender collegiate swimmers in U.S. history, Bailar tells his story to "60 Minutes" Sunday.

[USA]
Critics of North Carolina, Mississippi Anti-Gay Laws Funded Their Authors
Some leading companies that are currently blasting state governments in Mississippi and North Carolina for enacting laws that promote discrimination against LGBT people made substantial campaign contributions to the two Republican governors and Republican state legislators who enacted those laws.
Hate Group Shill Calls NY Gov a 'Fascist' for Banning Travel to Anti-Gay States

[USA]
People are falling for 'transgender bathroom' scare stories, poll finds
A plurality of people in the US now support laws that would ban transgender women from using female toilets.

[USA]
A Young Louie Gohmert Wouldn't Have Resisted The Temptation To Enter Girls' Bathrooms
In a radio interview yesterday, Rep. Louie Gohmert, R-Texas, defended North Carolina's new anti-LGBT law, which bars transgender people from using restrooms consistent with their gender identity and prevents localities like Charlotte from enacting measures protecting LGBT people from discrimination, by insisting that it would prevent boys from going into women's restrooms.

[USA]
Ten U.S. Mayors Form Pro-LGBT Coalition
The mayors formed a coalition to put economic pressure on states that have passed anti-LGBT measures.

[USA]
Leading businesses take stand against states' new anti-LGBT laws
PayPal and Bank of America among companies voicing opposition to Mississippi and North Carolina laws, as states learn there's money in progressive values

[CA, USA]
Vigil Held For Transgender Teen Critically Injured In Hit-And-Run
An emotional vigil was held Saturday evening for a transgender teen who remains in critical condition in the ICU at County-USC Medical Center following a hit-and-run accident.

[CA, USA]
Metro will boycott North Carolina conference in protest of anti-LGBT 'bathroom law'
Following a national outcry over a North Carolina law that restricts protections for transgender people, the head of the Los Angeles County Metropolitan Transportation Authority has effectively barred agency employees from traveling to Charlotte, N.C., for a conference.

[DE, USA]
Markell speaks out against transgender discrimination
Delaware Gov. Jack Markell has taken a stand against recent legislation passed in Mississippi and North Carolina that he said targets transgender and LGBT people.

[DE, USA]
Delaware not ordering travel ban to N.C. or Miss.
Delaware is not among the states banning travel to Mississippi and North Carolina in the wake of those states passing laws that proponents say protect religious freedom and critics claim would legalize discrimination against gay and transgender people.

[FL, USA]
Orange County tax collector bans travel to North Carolina over 'bathroom law'
Employees with the Orange County tax collector's office will not be traveling to North Carolina on the county's dime.

[FL, USA]
Man given 10 years for assault of transgender teen
Jessica McCoy had a secret, and that secret may have resulted in her assault. Now, the man who beat her and put her in the trunk of her own car is going to jail, but not for the life sentence he could have been given.

[FL, USA]
Judge OKs trans man's name change after getting doctor's note
A judge has signed off on a transgender man's name change after forcing the man to provide a letter from his doctor to prove that he is undergoing appropriate treatment for gender transition.

[MI, USA]
Lawmaker pushes plan to restrict transgender bathroom use
A roiling political fight that began last month isn't showing signs of abating after GOP state lawmakers discovered draft voluntary guidelines from the State Board of Education that included recommendations on how to address transgender K-12 students who want to use bathrooms and locker rooms that match their gender identity.

[MI, USA]
Transgender Agenda Hits Funeral Home
Alliance Defending Freedom attorneys representing a Michigan funeral home asked a federal court Thursday to dismiss what remains of an Equal Employment Opportunity Commission lawsuit against the business's sex-specific dress code, which requires employees to dress in a manner sensitive to grieving family members and friends.

[MI, USA]
Transgender professor files sex discrimination lawsuit against SVSU
A transgender adjunct professor at Saginaw Valley State University has filed a federal lawsuit against the school that alleges she was fired from her administrative position because of her gender transition.
Transgender faculty member files discrimination lawsuit against university

[MN, USA]
Proposed transgender policy to be reviewed Monday at NLS
A new version of a proposed policy to address transgender students will be reviewed Monday night by the New London-Spicer School Board.

[MN, USA]
Minnesota Lawmaker Says 'Crude' Transgender Reaction Strengthening Resolve on Bathroom Bill
Minnesota Sen. Scott Newman (R) contends Minnesota's transgender community is not being bullied by his legislation that would regulate bathroom use by sex. Rather, Newman argued transgendered people and their supporters are the bullies, and he is the one being bullied because of his legislative proposal.

[MS, USA]
Mississippi Defies the 1st Amendment with "Freedom of Conscience" Law
On April 5 Mississippi Governor Phil Bryant signed into law H.B. 1523, a measure that received overwhelming approval in both houses of the state legislature. Titled the "Protecting Freedom of Conscience From Government Discrimination Act," the law was clearly intended to encourage businesses and individuals in the state to discriminate against same-sex couples, LGBT people, and even sexually-active unmarried heterosexuals.
ABC Anchor On Mississippi Law: Equal Treatment For Everyone

[NC, USA]
LGBT rights advocate appointed to N.C. legislature
Amid continued outcry in North Carolina over the state's recently enacted anti-LGBT law, the head of the statewide equality group on Saturday announced he has been temporarily appointed for a seat on the state legislature.

[NC, USA]
KARMA is Biting NC HB2 Bigots in the BUTT and why we can't celebrate that
Funny thing KARMA. You can do whatever you feel. But when someone is inherently evil and acts on those ill wishes they invariably get a return visit from KARMA. The same applies to those wronged by the evil doers. It makes no difference to Karma who was wronged 'first', if you look at events in the order of a 'timeline'.
NBA commish moves All Star game from Charlotte over HB2
North Carolina gubernatorial candidates raising big bucks off new anti-LGBTQ law
University of North Carolina president raises concerns over 'bathroom bill'
Spellings, Folt come out against House Bill 2
At Chamber breakfast, legislators double down on support for controversial bill
Conventions leaving Charlotte, citing House Bill 2
Activists plan prayer rally backing LGBT discrimination law
Nags Head leaders vote to oppose N.C. transgender bathroom law
Springsteen cancels Greensboro show over NC's transgender law
UNC President's Compliance With Anti-LGBT Law Enrages Students Across North Carolina
Canceled: LGBT Group Won't Bring Kids to North Carolina
NC billboard jokes that visitors should 'set clocks back 100 years'
Activists Are Now #PeeingForPat to Troll Transphobic N.C. Gov.
Boorish North Carolina Congressman Calls Bruce Springsteen a 'Bully' for Protesting a Law That Bullies Transgender People
Halting LGBT rules, N Carolina lawmakers again rebuff cities
Dems put LGBT leader in Legislature after transgender law

[NE, USA]
NSAA assembly rejects 'gender-at-birth' rule for transgender student-athletes
The head of the state's governing body for high school athletics defended his organization for adopting a policy that will allow transgender students, in some circumstances, to compete as a gender other than their gender at birth.
NSAA transgender proposal lives on

[NH, USA]
Flyer on Candia transgender student proposal sparks outrage
Person named on flyer says she had nothing to do with it

[NY, USA]
Lake George to review transgender policies Tuesday
The Lake George Board of Education will hold the first reading Tuesday of new policies designed to protect the rights of transgender students.

[OH, USA]
John Kasich: I would not have signed transgender restroom bill
Ohio Gov. John Kasich said Saturday that he would not have signed a bill like the one that was recently passed in North Carolina, where Republican Gov. Pat McCrory approved a controversial measure last month protecting businesses from anti-LGBT discrimination lawsuits and requiring transgender individuals to use public restrooms that correspond with the sex indicated on their birth certificates.

[PA, USA]
Pittsburgh Public Schools to unveil transgender policy
The Pittsburgh Public Schools' board policy committee is set to unveil a draft proposal this month that would formally establish a plan to protect the rights of transgender students district-wide.

[SC, USA]
Bright responds to criticism from governor, business groups over 'bathroom bill'
Republican state Sen. Lee Bright of Roebuck said S.C. Gov. Nikki Haley is wrong for believing a 1999 religious freedom law already provides sufficient protections to private businesses and schools that don't want to accommodate transgender men and women from using bathrooms, showers or changing rooms of their choice.

[TN, USA]
Anti-Gay Hate Group Offers to Defend Tennessee's Theocratic Bible Bill
In a landslide 19-8 vote on Wednesday, the Tennessee Senate passed a theocratic bill making the Holy Bible the state's official book. As the bill sits on Republican Governor Bill Hallam's desk, the anti-gay hate group Liberty Counsel announced that they will defend the bill should it get vetoed.
Rogero: Transgender bathroom bill would 'negatively affect' local families
Knoxville Mayor says transgender bathroom bill 'unnecessary and divisive'
Tennessee transgender bathroom bill causing a stir in Nashville

[TN, USA]
Shelby jail, other facilities grapple with housing inmates by gender identity
When Terry Turner was arrested for identity theft last year, Turner was sent to the women's jail at Shelby County Jail East.

[WV, USA]
West Virginia University to offer gender-neutral housing
West Virginia University has launched a housing program for students to room together on campus regardless of sex, gender, gender identity or sexual orientation.


[Bolivia]
Crimen de transexual reflota debate sobre homofobia
El crimen de una transexual ha reflotado el debate sobre la homofobia en Bolivia, un país con poco avance en el reconocimiento de los derechos de los homosexuales.
Dayana Kenia, de 24 años, fue asesinada por su pareja y su muerte se suma a la de un travesti que aún no ha sido aclarada y a la golpiza que recibió otro en las dos últimas semanas en diversas partes del país, dijo el viernes a The Associated Press Víctor Hugo Vidangos, vicepresidente del Colectivo LGBT.