[UN]
Naciones Unidas da la voz de alarma: los crímenes contra LGBTs, en aumento
La alta comisionada de Naciones Unidas para los Derechos Humanos, Navanethem Pillay, ha dado la voz de alarma. Los crímenes de odio contra las personas lesbianas, gays, transexuales y bisexuales van en aumento, desde Nueva York a Brasil, desde Honduras a Sudáfrica. Pillay ha urgido a los Gobiernos del mundo a dar pasos más ambiciosos para acabar con la discriminación y el prejuicio basados en la orientación sexual y la identidad de género. Un mundo en el cual, además, más de 70 países criminalizan aún la homosexualidad.

[Europe]
ILGA-Europe welcomes the European Commission's proposal on better protection of crime victims
On 18 May 2011, the European Commission proposed a package of legislative measures to strengthen victims' rights in the European Union including a proposal for a new directive establishing minimum standards on the rights, support and protection of victims of crime which would improve the existing Framework Decision on the standing of victims in criminal proceedings (2001.220/JHA).

[UK]
Troubled transvestite died after driving head-on into another car after his marriage broke down
A tortured transvestite was killed after he deliberately drove head-on into a another car, an inquest has heard.
But a coroner has refused to record a verdict of suicide in the death of Stephen Rockman, ruling that, while the crash was not an accident, there was insufficient evidence to prove that Mr Rockman had intended to take his own life.
Security officer Mr Rockman, 44, preferred to be known as Stephanie and was living as a woman when he died in the crash in December, 2009.

[India] [Books]
An agent of change
Clad in a red Kanchipuram sari, she looks gorgeous.
A. Revathy is one of many transgenders who has managed to break the shackles (of society)," says Abhijith, author of Hijada, a visually descriptive book on the lives of those who are looked down upon as untouchables by society.


[USA]
Trans Sci-Fi Artist Jeffrey Catherine Jones Dies, But Her Awesome Work Lives On
Until her death this morning, Jeffrey Catherine Jones had a reputation as the greatest living transgender science fiction, fantasy, and comic book artist. She inspired an entire generation of emerging artists in comics and illustration by infusing fine art techniques into the commercial world of comics. (Photo)
R.I.P. Fantasy & Comics Artist Jeffrey Catherine Jones
[USA]
People.com Editor Shares Transition Story
The editor of People.com shares in a new interview that she celebrates the boy she was born as, because he paved the way for her to become the woman she is now. (Photo)

[USA]
LaBarbera: Clinton Message Against Homophobia Shows US Will "Cheerlead For Perversion"
On Tuesday Secretary of State Hillary Rodham Clinton marked International Day Against Homophobia And Transphobia, demanding "an end to discrimination and mistreatment of LGBT persons wherever it occurs." She called LGBT rights "universal human rights," and criticized countries that try to criminalize homosexuality and marginalize gay-rights and its advocates.
Peter LaBarbera of Americans For Truth About Homosexuality was naturally outraged, and told the American Family Association's OneNewsNow to resist Clinton's stance against bigotry:

[CA, USA]
California's transgender protection bill makes progress
A California bill to improve legal protections for trans people has been approved by the state assembly.

[CA, USA] [Film]
Review: 'Spork'
"Spork" is a lively middle-school tale with high-energy musical numbers and intense campus rivalries. Also, its heroine is a hermaphrodite.

[CT, USA]
The House passed HB 6599
Congratulations and Thank You!
The House passed HB 6599
Now on to the Senate and then Governor
House OKs bill outlawing transgender discrimination
House moves to protect those who change gender
House passes bill outlawing transgender discrimination
House Approves Transgender Discrimination Bill
Connecticut House Passes Transgender Rights Bill

[MD, USA]
Teonna Brown Indicted On Hate Crime Charges In McDonald's Attack On Chrissy Lee Polis
Teonna Monae Brown has been indicted on five charges in connection with the April 18 beating of Chrissy Lee Polis, a 22-year-old transgender woman, at a suburban Baltimore McDonald's, gay weekly Metro Weekly reported.

[PR, USA]
Marcha en contra de la homofobia y la transfobia
Con un claro mensaje en contra de los crímenes de odio y a favor de la separación de iglesia y estado, diversas organizaciones de derechos humanos recorrieron ayer las calles del Viejo San Juan en una marcha para conmemorar el Día Internacional contra la Homofobia y la Transfobia.

[TN, USA]
Transgender Woman Files Complaint Against MPD
Lonnie Sharp is a transgender woman who lives her life as Kiare Newsom. She has for more than two decades. She says she's faced some struggles along the way, but nothing like what she experienced during a traffic stop last week.



[TN, USA]
'Gender identity' repeal bill goes to Tenn. gov.; SBC leaders urge him to sign
In what apparently would be a first-in-the-nation type of law impacting religious freedom, the Tennessee legislature gave final passage May 18 to a bill revoking a Nashville ordinance that protects employees based on their homosexuality or transgender status, and Southern Baptist leaders quickly appealed to Gov. Bill Haslam to sign it into law.
Tenn. Dismantles Discrimination Ordinances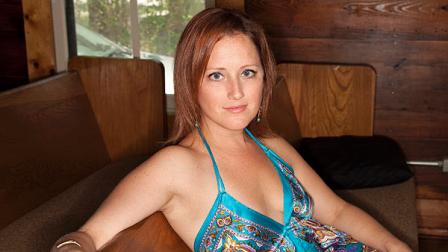 [TX, USA]
Transgender Widow Promotes Reality Show: 'Being Nikki'
On a regular Thursday afternoon, on the eve of a decision in what could be a landmark case, the transgender widow of a Wharton firefighter couldn't help but smile at her new reality.
A Lifetime movie based on her life is in the works. So is a book deal, and it doesn't end there.
"I'm working on a documentary," Nikki Araguz said. "And of course the reality show: 'Being Nikki'."
Reports: Transgendered widow has new reality show
Transgendered widow of firefighter to get TV show
Wanna Date Nikki Araguz? AND Be on a Reality Show?
Trans widow Nikki Araguz is looking for a few good men — to date on her new reality show
Transgendered widow of fallen Wharton firefighter working on a reality TV show
Judge to rule in Nikki Araguz case next week
Widow's death benefit battle back in court
No Ruling In Transgender Widow's Case
Transgender widow's marriage debated at hearing
Ruling pending on transsexual widow's death benefits
Transgender widow awaits death benefits ruling
WATCH: Everyone's reporting on Nikki Araguz's reality show; no one's reporting on her court case
Judge to rule this week in Nikki Araguz case
What's Brewing: Judge orders El Paso to rescind DP benefits; ruling today in Nikki Araguz case
Judge: Transgender widow's marriage to Wharton firefighter was not valid
(Photo: Transsexual widow of a fallen firefighter, Nikki Araguz, has announced an original new reality show, 'Being Nikki')

[TX, USA]
Trans candidate places 3rd in Amarillo mayoral race
Dunn proud of her efforts, but says she won't run again without more community support.

[TX, USA]
Missing inaction
Jamie Boeglin lived on the fringes of society, and now that she has been missing for a year, her family fears they have lost her forever.


[WI, USA]
Speaker reveals journey in transition to being a woman
In the language of the transgender community, Jessica Janiuk "passes." She never liked the term, though, because it seems to suggest that she is "passing" herself off as something she's not, when she is only being exactly who she is.
(Photo: Jessica Janiuk makes a presentation Tuesday before the Chippewa Falls Rotary.)

[Cuba]
Cuba's first transsexual gets surgery
After 40 years of waiting, 61-year-old metalworker Juani Santos finally underwent a sex reassignment surgery as part of the Cuban government's revolutionary program to fund sex-change operations.