[International]
Gay People Around the World Face Bias, Abuse and Violence, a Study Reports
Gay and transgender people in all regions face discrimination and violence, including killings, rape and torture because of their orientation, and risk the death penalty in at least five countries, the United Nations said Thursday.
UN issues first report on human rights of gay and lesbian people
United Nations' landmark report calls for worldwide decriminalization of same-sex relations
UN's Navi Pillay Warns Nations To Stop Discriminating Against Gays
UN publishes first global report and recommendations to tackle gay rights abuses

[International]
Sex Is Between the Legs, Gender Is Between the Ears
An MTF (Male-to-Female) trans person singing disco songs in Hebrew. Now, there's an act that will draw the crowds in—especially if the singer in question is Dana International, winner of 1998's Eurovision contest. Born Yoran Cohen in Israel in 1972, International was a known artist in her home country when she was selected to represent Israel in the Eurovision competition. Consequently, her win helped launch her as an international pop star.

[UK]
Rush hour killing of solicitor David Burgess - Old Bailey jury shown CCTV images of train death
Hundreds of evening rush-hour commuters looked on in horror as an "elegantly dressed lady" died under the wheels of an incoming Tube train at King's Cross station in October last year.
Tube train victim David Burgess 'tried to help' killer

[Cyprus]
Pressure needed to secure overturning of homosexuality ban in north
RECENT pledges to repeal laws banning homosexuality in the north will be forgotten unless pressure on the authorities continues, pro-gay activists have told the Cyprus Mail.

[Uganda]
Uganda's Yoweri Museveni puts trains before gay rights
Uganda's president has rejected Western attempts to link international aid with progress on gay rights, saying building infrastructure was more important.
Put railways before gays, Ugandan leader tells donors

[India]
Presence of eunuchs puts jail authorities in a fix
In lack of a separate cell for the eunuchs, jail staff are confused whether Pinkibai and Durgabai, who along with four others were punished with life imprisonment by the district court on Wednesday, should be kept with male or female prisoners.

[Australia]
Four activists honoured
Four Australian LGBTI rights activists have been honoured with human rights awards.
Marriage equality campaigner Ali Hogg, transgender rights activist Sally Goldner, gay Aboriginal activist Koby James and LGBTI suicide prevention advocate Alana Green each received a Bruce McGuinness Australian Human Rights Awards this week.

[Canada]
B.C. developing tougher anti-bullying policy for schools
British Columbia is consulting education partners while planning tougher anti-bullying policies to improve school safety for all students, including those who are lesbian, gay, bisexual and transgender (LGBT).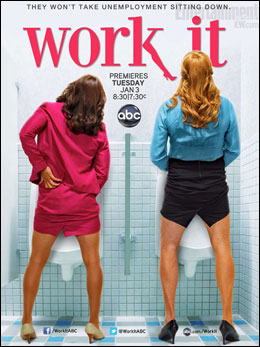 [USA]
HRC lobbies ABC for 'Work It' redress
HRC has asked to meet with ABC executives to discuss its midseason comedy Work It, featuring two men who dress as women to secure employment. According to ABC, the show centers on two unemployed men who have "learned the hard way that the current recession is more of a 'man-cession' and their skills aren't in high demand. Then the almost-broke Lee finds out that Coreco Pharmaceuticals is looking to hire sales reps – female sales reps. He takes a chance and goes into the interview dressed in heels, a skirt and make-up. The transformed Lee gets hired – as a woman."
[Commentary] Call It Out: ABC's Offensive Comedy
[Commentary] Work It, ABC's New Show, Condemned by LGBT Groups
[Commentary] ABC's Work It: Unclear on the Concept, or Standing Up for the Rights of Men?
New ABC comedy spurs transgender backlash
LGBT Groups Urge ABC Not to Air 'Work It'
ABC Under Fire For Cross-Dressing Comedy 'Work It'

[AK, USA]
One Anchorage anti-discrimination initiative certified
It's official ... The ballot initiative group One Anchorage announced Thursday that the Anchorage Municipal Clerk's office has certified the ballot item that would prohibit discrimination against gay and transgendered people within the municipality.
Anchorage clerk verifies signatures for initiative

[DC, USA]
Transgender immigrant finds new life, protection in D.C.
After a gang member held him at gunpoint inside his home, the 24-year-old gay man knew he had to flee El Salvador to survive. He had been beaten and harassed repeatedly on the streets by Mara Salvatrucha gangs, commonly known as M.S. 13. Eventually, they warned, they would kill him.

[GA, USA]
CNN Dialogues explores acceptance within, outside LGBT community
From a national news personality who tried to drink away her same-sex desire to a champion figure skater who was openly flamboyant before he was openly gay, a diverse panel gathered Dec. 14 at Atlanta's Grady High School to discuss topics ranging from coming out stories to acceptance within and outside the LGBT community.

[MA, USA]
Senate hopeful Elizabeth Warren calls for full LGBT equality
U.S. Senate hopeful Elizabeth Warren came out swinging for LGBT people on Thursday, calling for the end of a "two-tiered system" of citizenship validated by the Defense of Marriage Act.

[MI, USA]
Transgender homicide victim was drug informant in Oakland County
A transgender teenager who was brutally killed in October had been working with the Oakland County Sheriff's Office's Narcotics Enforcement Team, but the man accused of killing Michele Hilliard had no way of knowing she was involved, officials said Thursday.
Man arraigned in killing, mutilation of transgender Detroit teen
Man Charged with Murder of Detroit Trans Teen, A Police Informant
Man charged in murder, dismemberment of transgender teen
Hearing set in transgender teen's slaying; motive may be revenge for drug sting

[PA, USA]
LGBT nondiscrimination makes midstate progress
Susquehanna Township joined Pennsylvania's 25 other municipalities last week to ban LGBT discrimination.

[PR, USA]
Privilegios o justicia, he ahí el dilema de los crímenes de odio
¿Agravantes o privilegios?
Los grupos religiosos que insisten en que se eliminen los agravantes para las sentencias de determinados crímenes de odio han querido centrar la discusión del tema en esa disyuntiva.

[Chile]
FONASA cotiza gastos para pagar adecuación corporal de personas transexuales en Chile
Luego de que el Minsal aprobara con la venia del Presidente de la República que los costos médicos para adecuar el cuerpo de las personas transexuales a su identidad de género sean asumidos por el Estado, tras un trabajo conjunto con el Movilh.
Chile to Cover Gender Affirming Health Services

[Argentina]
Detenidos por crimen de policía gay
Dos hombres fueron detenidos en San Juan sospechados de haber participado del crimen del policía Mario Vega, ocurrido el martes pasado. Ambos habrían tenido relaciones amorosas con la víctima, pero no se supo si alguno era pareja en la actualidad.
Crimen del oficial: drogas y homofobia entre las teorías

[Argentina]
Provincia: Trans o travestis serán llamadas por su nombre de elección en los hospitales
Por resolución del ministerio de Salud la medida regirá desde el 1º de enero. Buscan garantizar el derecho a la identidad de género y erradicar situaciones de discriminación frente a pacientes trans. El 40% evita ir al hospital por vergüenza.
Respetarán la elección de género en hospitales bonaerenses