[Brasil]
Violência e exclusão causam morte precoce de travestis
Devido ao preconceito, elas se veem submetidas a comportamentos de risco para viver


[Brasil]
Travesti assassinado em Gaibu com mais de 60 facadas na noite desta sexta-feira
Helmiton José Gomes Figueiredo foi morto quando estava em casa nesta sexta

[Europe]
Etre transsexuel en Europe
En Europe, 34 pays imposent des procédures lourdes et intrusives aux personnes qui souhaitent changer de genre. Une réalité dénoncée par Transgender Europe dans une vidéo choc.

[España]
Carla Antonelli se despide como diputada de la IX legislatura de la Asamblea de Madrid defendiendo una vez más los derechos LGTB
"¿Qué fecha tiene prevista el Gobierno Regional para la publicación de la Guía de Menores Transexuales?". Es el texto de la que será última pregunta de la activista LGTB y diputada socialista Carla Antonelli en la Asamblea de Madrid (dirigida al gobierno madrileño en la Comisión de Asuntos Sociales) antes de la próxima disolución de la cámara. Antonelli, sin duda una de las diputadas más batalladoras de la IX legislatura, se despide dando ejemplo en su lucha constante por impulsar los derechos de las personas LGTB en la Comunidad de Madrid. Confiemos, cara a la próxima legislatura, en que el PSOE vuelva a proponerla como candidata en un puesto que garantice su reelección.

[UK]
NHS spends almost £1million sending Scots south for sex change operations
Around 140 patients have been referred to surgical centres down south since 2011 – at a cost of £947,343 – because there are no NHS facilities in Scotland.

[Turkey]
European Court: Turkey Cannot Require Trans People to Be Sterilized
Ten years after a trans man first sued Turkey's government, Europe's human rights court found that he should not have been required to become sterilized prior to being granted access to transition-related surgery.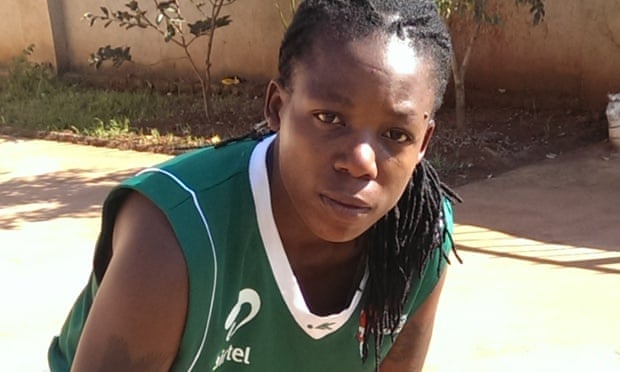 [Uganda]
Meet Uganda's transgender basketball players: discriminated, harassed but unbroken
Life as a transgender athlete in Uganda is a dangerous proposition: the heavily Christian country is one of the world's most homophobic. For Jay Mulucha and Williams Apako, of the Magic Stormers, it's a reality they have come to terms with together, as a team

[South Africa]
South African Surgeons Announce World's First Successful Penis Transplant, Nine More to Follow
A medical team at the University of Stellenbosch in South Africa announced on Friday the world's first successful penis transplant, The Washington Post reports:

[USA]
Court Cases Could Change the Fate of Trans Immigrants
Three Mexican immigrants, transgender women who are seeking asylum in the U.S., had lived with violence before leaving their country: repeated rapes at the hands of family members, police officers and military agents--and, in one case, being burned alive and left for dead.

[USA]
From 'Glen or Glenda' to 'The Danish Girl': A History of Trans Lives on Film
Over the course of the past several years, transgender individuals have inched their way into mainstream consciousness. Trans people typically face high levels of unemployment, increased risk of contracting HIV, discrimination—in housing, employment, restrooms, and access to medical care—and a host of other challenges unique to their struggle for equality. As GLAAD notes, less than one in 10 Americans actually know a trans individual, making the media the public's primary source of education on trans issues.

[USA]
Psychiatrist sheds light on transsexualism
When Olympian and reality TV star Bruce Jenner started growing out his hair, the media began to speculate that he was transforming into a woman. These rumors have not been confirmed by Jenner but his changing appearance alone was enough to make headlines. While his behavior seems newsworthy to the mainstream, for millions of people worldwide the idea of changing your gender is perfectly normal.

[USA]
Interview with Ethan St. Pierre on #WeJustNeedtoPee
Transman and long-time activist Ethan St. Pierre started lobbying Congress in 1995 on behalf of transgender hate crime victims and survivors after his aunt was murdered for being trans. He is a former curator of TDOR.info, the Transgender Day of Remembrance Archive, which catalogs the murders of trans and gender non-binary people worldwide.

[USA]
'Cisgender,' a Gender-Issues Buzzword, Takes Off
Sex-reassignment issues become more popular

[CA, USA]
Gym incidents ignite rights issues
SDSU, Planet Fitness in spotlight following complaints of transgender people in locker rooms

[MI, USA]
Sixth Annual Transgender Day Of Visibility
Executive Director of Transgender Michigan, Rachel Crandall, started the International Transgender Day of Visibility (TDoV) in 2009 when she noticed that the major holidays honoring trans identities were all centered around remembrance and calling out injustice. She wanted a day where transgender people could be proud of who they are and be out and be visible.

[NH, USA]
Nashua's Stacie Laughton Blames Mental Illness for Bomb Threat
Laughton, the state's first transgender lawmaker, was arrested for phoning in a bomb threat to Southern New Hampshire Medical Center.

[PA, USA]
TCMC student's commitment leads to transgender conference
Cham Sante watched her lifelong friend, a transgender person, fear discrimination from all quarters — even the medical profession, causing her friend not to seek medical treatment for illness and injury.

[TX, USA]
Texas Democrat Introduces Bill Seeking To Ban 'Ex-Gay' Therapy To Minors
Out Texas State Rep. Celia Israel, a Democrat, on Friday introduced a bill which seeks to prohibit therapies that attempt to alter the sexual orientation or gender identity of LGBT youth.

[Mexico]
Pide comunidad LGBT trabajar en Ley de Identidad de Género
Este viernes 13 de marzo se llevó a cabo el primer encuentro "Rumbo a la Ley de Identidad de Género de Chihuahua", en el cual se plantearon una serie de trabajos encaminados para lograr que esta ley de identidad de género sea una realidad en el estado.