[International]
Chris Mosier becomes first known transgender athlete in world duathlon championship
Chris Mosier of Team USA made sports history Sunday by becoming the first out transgender athlete to compete in a world championship when he ran and biked in the International Triathlon Union world duathlon championship.

[UK]
Another trans woman sent to men's prison, despite government promises
Another transgender woman is in fear for her life inside a men's prison – despite government assurances that safeguards would be put in place.
Anger after another transgender woman sent to men's prison, despite government promises

[UK]
Row after transsexual asked to use disabled toilets in bars
A row has broken out between a transsexual and a Wigan bar boss over which toilets she should use in a number of town centre venues.

[UK]
GMC responds to BMA concerns over specialist prescribing for transgender patients
The General Medical Council (GMC) has responded to British Medical Association's (BMA) concerns regarding proposals for GPs to undertake specialist prescribing for patients with gender dysphoria.

[UK]
Transitioning transsexual embarrassed in public transport fails to get driving ban lifted
A transitioning transsexual has failed to overturn a driving ban by telling a court it is too embarrassing for him to take the bus.

[Norway]
Norway becomes fourth country in the world to allow trans people to determine their own gender
Children as old as six will be allowed to self-determine their own gender identity
Norway becomes fourth country in Europe to introduce model of self-determination

[Poland]
Thousands march for LGBTI rights in Warsaw amid rising hostility
Campaigners say LGBTI freedoms are at their lowest point in staunchly Catholic country under nationalist Law and Justice government

[Turkey]
GOVERNOR BANS IZMIR PRIDE
After the ban on the Ankara March against Homophobia and Transphobia, the Izmir Governorate has banned Izmir Pride. The reasoning for the ban includes the statement "propaganda for terrorist organization". The Rainbow Solidarity Network organizing the march will make a statement.
DESPITE THE GOVERNORATE'S BAN, IZMIR HOLDS PRIDE MARCH

[Kenya]
Group roots for inter-sex issues in new curriculum
Lobby faults the current curriculum for failure to recognise transgender learners.

[Pakistan]
46 victims in 18 months
Alisha's daytime funeral maybe a first big step towards recognising the transgender community, but there's still a long way to go

[Pakistan]
Transgender in Pakistan: A "Forgotten People"
At an open market in the district of Mehmoodabad in Karachi, Miss Bindiya Rana, 35, starts another day at work selling clothes. Living in one of the poorer parts of the city, like many others here she faces a daily struggle to make ends meet. Yet, of strong build with dyed hair and wearing heavy make-up, she and others like her face a bigger challenge than most.
On the CNICs: Transgender persons strive to get their gender identified

[Nepal]
Changing gender status: Medical board asks for detailed report
The medical board of the Ministry of Health (MoH) has asked two persons who have applied for gender change in their citizenship to furnish detailed medical reports before they can decide on the matter.

[Thailand]
Deep discrimination, scorn and aggression: the reality of being transgender in 'liberal Thailand'
Transgender people appear to be able to live openly in the Thai capital, attracting little attention on the streets and in restaurants and shopping malls. But the country does not legally recognise gender changes, same-sex marriages, adoptions by same-sex parents or commercial surrogacy

[Philippines]
Police arrest suspect in murder of transgender woman found in luggage
Police have arrested a Chinese national over the killing of a Filipino transgender woman found stuffed in luggage left along the highway in Bacoor, Cavite.

[Australia]
'Abhorrent': Man jailed for 10 years for sex with transgender stepdaughter
A man who regularly had sex with his adult transgender stepdaughter over 13 years has been jailed for a decade for offences a judge described as "abhorrent and unacceptable".

[New Zealand]
Transgender activist would swap honour for law change
Auckland woman Lexie Matheson has become an Officer of the New Zealand Order of Merit for her work on transgender rights.
Matheson: I'd swap honour for 'gender equality'

[New Zealand]
Kelly Ellis: Trans rights are going backwards
A prominent transgender advocate and lawyer says she believes while Lexie Matheson's much-deserved recognition is to be congratulated, the New Zealand Government should be ashamed of its stance on gender identity in the Human Rights Act.

[Canada]
Gender-confirming surgery now covered for transgender people in New Brunswick
The New Brunswick government says transgender people in the province will be able to have gender-confirming surgery covered under Medicare.

[Canada]
A historic transgender change in Sask.
A transgender woman's human rights complaint has led to an unprecedented settlement in Saskatchewan.

[Canada]
Trans woman arrested over arson attack on Canada gender clinic
Police have arrested a trans woman over an arson attack on the country's primary gender clinic.

[Canada]
Convocation a big milestone for engineering grad and transgender rights advocate
Naomi Hiebert, a role model for transgender youth, graduates with software engineering degree

[USA]
Transgender Athlete Aims to Make History on World Stage
This weekend, duathlete Chris Mosier will be the first known transgender athlete to represent a U.S. men's team in international competition.

[USA]
Lessons from a town – D.C. – with transgender bathroom rights for the past 10 years
Washington, D.C., is a tourism destination for families
Nation's capital has recognized transgender bathroom rights for a decade
Business leaders and tourists say D.C. bathrooms function fine

[USA]
Improving Health Care for Transgender Patients
Petros Levounis, who heads the Psychiatry Department at New Jersey Medical School, shares how care for transgender persons is on the brink of welcome change

[AZ, USA]
Transgender nurse sues over denied insurance claim
Transgender nurse Josef Robinson works at Chandler Regional Medical Center. He's suing Dignity Health for denying coverage of his gender transition treatments.

[CA, USA]
School board member Chad Vegas won't seek reelection after transgender bathroom law passed at KHSD
The Kern High School District's controversy surrounding transgender bathrooms has taken another turn tonight -- as a school board member is stepping down from his post.

[CA, USA]
Wells Fargo Settles with Transgender Woman in Wrongful Termination Suit
The term of the settlement was not disclosed. Marlo Kaitlin Gallegos sued after what she claims was a hostile work environment.

[CA, USA]
KHSD has received a lot of attention after the transgender bathroom policy was passed
Since the moment the vote went in favor of the Kern High School District adopting the policies for transgender students to use the restroom of their choice, both sides have spoken up about what they believe is right.

[CT, USA]
Brien McMahon gives nod to its transgender students, unifies gown colors
Dre'Ana Grant went through four years of high school envisioning herself on graduation day: what shoes she would wear, how the diploma would look in her hand and the way the pure white cap and gown would envelop it all.

[DC, USA]
Task Force and OHR release guidance on transgender employees
The National LGBTQ Task Force and the District of Columbia's Office of Human Rights (OHR) have partnered together to release guidance for employers and workplaces on how to be culturally competent when it comes to interacting with transgender employees and job applicants.

[FL, USA]
Carlton: In a changing world, Tampa's transgender voice
We are currently a nation up in arms about the suddenly critical issue of which restroom transgender people should use — the one matching the sex to which they were born, or the one with which they identify.

[FL, USA]
Trans on Campus :: Florida Atlantic University Students Share Their College Experiences
Alumna Hila Case never considered herself a male, even though her birth certificate said otherwise.

[FL, USA]
Clay students weigh in about transgender bathroom controversy
Clay County schools Superintendent Charlie Van Zant Jr. used a robocall to parents as well as a YouTube video to pledge he wouldn't abide by federal guidelines intended to protect the privacy of transgender students in school district restrooms and locker rooms.

[FL, USA]
Keys schools officials monitor transgender bathroom issue as nationwide debate rages
Unlike several counties across Florida, Monroe County public schools remain without a policy granting transgender students access to the gender-designated restroom that matches their identity.

[FL, USA]
Live Video: Shooting at Orlando Pulse Nightclub dozens injured
A gunmen opened fire at the Pulse Nightclub at 2:00 am Sunday morning. Reports are that one person opened fire from inside the club after firing from a car outside. The details are sketchy at the moment. It is not known if there have been fatalities but the people were laying prone on the ground in front of the nightclub.
Orlando gay nightclub shooting: 50 killed, suspect is Omar Mateen
Blood Donors Needed, but Many Gay Men Appear Likely to Be Left Out
Man with weapons and explosives arrested, was going to L.A. gay pride parade, police say
ISIS Claims Responsibility for Orlando Mass Shooting

[HI, USA]
State DOE proposes 'transgender student guidelines'
When it comes to transgender youths, the stats are sobering: 78 percent nationwide have been harassed at some point during their K-12 schooling; nearly half have attempted suicide.

[IL, USA]
Police charge woman who 'bombed' the Evanston Target Bathroom
Would be a Sunday funny if it wasn't so tragic.

[IL, USA]
Whitney Young Students Ask For Private Gender-Neutral Restroom
At a town hall meeting with a top CPS administrator, Whitney Young students were asking the tough questions last week.

[IN, USA]
Transgender activist amid Hollywood's transition
For the first time in nearly an hour of answering deeply personal questions without hesitation, Andrea James doesn't know how to respond.

[KY, USA]
Bevin Stays Mum On Trump, Predicts No Backlash Over Transgender Suit
Governor Matt Bevin touched on a variety of hot topics during an appearance at a Commerce Lexington luncheon Friday.

[MA, USA]
At Biogen, a path for transgender employees
Long before Massachusetts legislators passed the contentious bill that protects transgender people from discrimination in public accommodations, Biogen Inc. was championing the rights of its transgender employees.

[MD, USA]
McDonough challenges Ruppersberger on transgender bathroom access
Del. Pat McDonough joined a growing group of GOP legislators condemning the Obama administration's guidance requiring school districts to allow transgender students to use bathrooms that fit their gender identity.

[MI, USA]
Howell halting guidance on transgender students' bathroom rights
Last week, a nine-year-old boy came home from school and told his father, Matt Stewart, that a girl was in the same bathroom as him—at the same time. And now, Howell Public Schools is in the middle of the "bathroom law" debate.
Transgender 'Bathroom Bill' Would Void Local Protections

[MN, USA]
This School Community Is Finding New Ways To Bully Transgender Students
Dave and Hannah Edwards no longer have their daughter enrolled in Nova Classical Academy in St. Paul, Minnesota, but their complaint against the school for not respecting her gender identity is still pending. Since they pulled out of the charter school after being denied accommodations and enduring harassment from other families, Nova has since adopted new transgender-inclusive policies — but the implementation plan is far from perfect.

[MO, USA]
Transgender Bathrooms Not An Issue In Columbia
The transgender bathroom issue has been a hot topic across the country but it's not a problem for the Columbia school district

[MS, USA]
3rd federal court case seeks to block Mississippi LGBT law
A diverse group of gay, straight and transgender people have filed the third federal court challenge seeking to block a Mississippi law that lets clerks cite religious beliefs to recuse themselves from issuing marriage licenses to same-sex couples.

[NC, USA]
Supergroup Dead & Company to donate $100K from NC show
The supergroup Dead & Company says it will perform a concert in North Carolina this month, but will also donate $100,000 to organizations that fight against discrimination.
North Carolina Lt. Governor: LGBT Rights Proof We've Turned Our Back On God
Selena Gomez won't cancel North Carolina show but plans to donate some proceeds to local LGBT group
Artist Cyndi Lauper speaks on HB2 at Raleigh concert
Death Cab for Cutie, Chvrches Turn NC Dates Into Benefit Shows
Family Group Gives North Carolina AG Biology Lesson in New Ad, Tells Him to 'Do His Job' and Defend HB2
NC Lutheran Synod-ELCA calls for repeal of NC HB2

[NE, USA]
Move to spurn transgender plan stalls
There is nothing to fear.

[NJ, USA]
Long Hill studies transgender students policy
A new policy establishing a protocol to address and accommodate transgender students is expected to be adopted in the grades K-8 school district.

[NM, USA]
Clergy gather at Capitol to bash transgender bathroom policy
About a dozen pastors, including the Rev. Jim Velazquez of Temple Baptist Church of Santa Fe, complained during a gathering outside the state Capitol this week that under the Obama administration some Christians are being forced to comply with transgender-friendly policies that go against their religious beliefs.

[NY, USA]
Transgender community rallies for civil rights in Nassau
Members of the transgender community rallied on the steps of the Nassau Legislature Sunday to demand protections for the rights of transgender people on Long Island and across the state.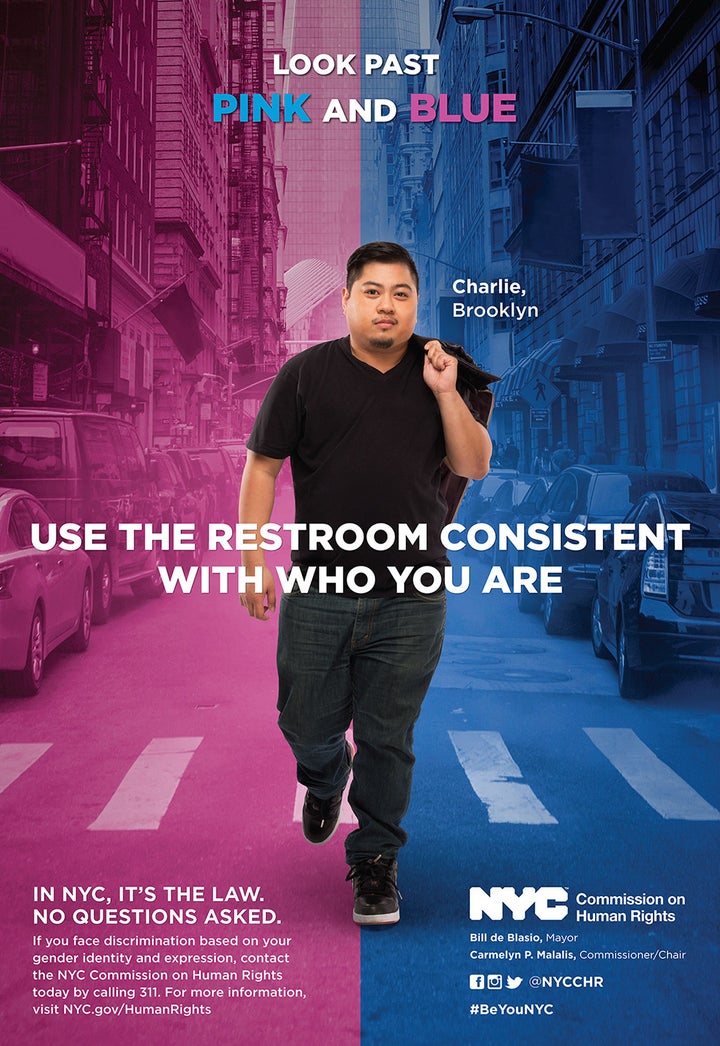 [NY, USA]
These New Subway Ads Will Promote Transgender People's Right To Use Restrooms
The $265,000 campaign in New York City comes after transgender people reported being denied entry to restrooms.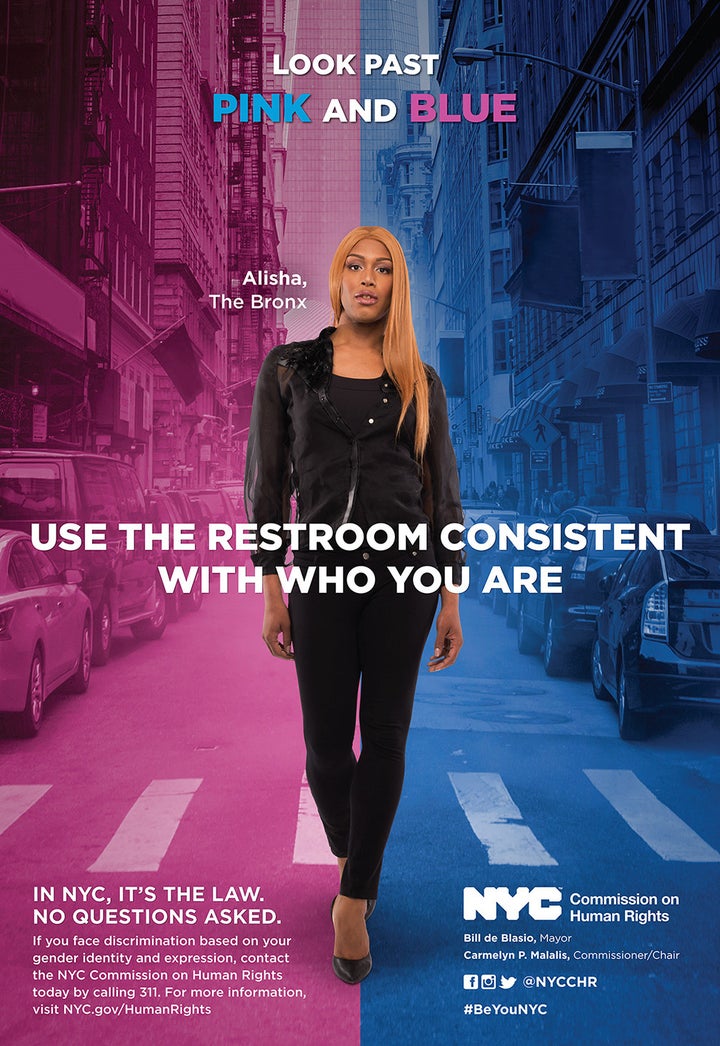 [NY, USA]
AVP learns of a sexual violence related attack of a transgender woman in Jackson Heights, Queens
AVP has learned of a sexual violence related attack on a transgender woman that occurred on Wednesday, June 1st, in Jackson Heights, Queens. According to media reports, a 47-year-old transgender woman was walking on Aske Street near 94th Street when she was approached by a man who asked her for a sexual favor. When she refused, the man slashed her with a box cutter before fleeing the scene. The survivor was hospitalized for her injuries.

[OH, USA]
Ohio mom shares story of 7-year-old transgender daughter: 'She was always Elizabeth'
Katie Flesch spoke with ABC News to share the story behind her seven-year-old transgender daughter Elizabeth, who she described as a "typical little girl."

[OH, USA]
Transgender order not yet an issue among area schools
One of the happiest moments of Grace's life so far was when a stranger referred to her as a girl.

[OH, USA]
Transgender teen's car vandalized, police investigating
The Stark County Sheriff's Department is investigating several incidents of vandalism involving a transgender teen's car including the spray painting of the words, "Grow a," and then a primitive drawing of male genitalia on the back of Donovanne Jocas's car.

[OR, USA]
Circuit Court Rules That 'Nonbinary" is a Legal Gender
Portland's Jamie Shupe was awarded "nonbinary" as their legal gender by a Oregon circuit judge today.
'Nonbinary' is now a legal gender, Oregon court rules
Oregon court allows person to change sex from 'female' to 'non-binary'

[OR, USA]
Transgender woman denied service at Grants Pass homeless shelter
A transgender woman is sleeping on the street Friday night, after she said the Gospel Rescue Mission of Grants Pass would not let her stay with them. According to the woman, Jennifer Ney, the Gospel Rescue Mission cited religion as the reason why she isn't welcome.

[TN, USA]
Vanderbilt University to pay for student transgender surgeries
Vanderbilt University's student insurance plan will cover transgender-related surgeries starting this year, a move school officials hailed as creating a more inclusive environment for transitioning students.

[TX, USA]
Sen. Rodriguez goes against top Texas officials to defend transgender rights
Texas Sen. Jose Rodriguez hosted a press conference at his office Friday to kick off an educational campaign about discrimination against the transgender community. The press conference wrapped up a two-day conference that focused on LGBT issues.

[TX, USA]
Thweatt: 'I don't believe in the term transgender'
David Thweatt talks about his 45-second commute to work.

[TX, USA]
Tiny Texas town is a wide spot in the road with deep convictions about guns and transgender policies
Along a patch of Texas prairie dotted with oil derricks, horses and windmills, the tiny Harrold school district stands as the face of the nation's cultural war over transgender students' access to bathrooms.

[VA, USA]
Transgender Oscar Smith High student wants Chesapeake schools to change policies
Dan Barnum, a 16-year-old sophomore at Oscar Smith High, has struggled with his gender identity his whole life. As a child he was Abby – a girl who preferred playing with trains and Hot Wheels cars and hated wearing dresses.

[VA, USA]
Campbell supervisors to hear transgender restroom resolution
The Campbell County Board of Supervisors will consider a resolution regarding the use of facilities by specific gender as one part of their 2017 legislative agenda and changes to the emergency services fee schedule at its regular meeting Tuesday.

[VT, USA]
Camp dispute led to fatal beating of transgender man
The fatal beating of a man at a Vermont homeless encampment stemmed from a dispute between separate camps that was triggered when the victim poured bodily fluids onto the tent of one of his assailants and not because he was transgender, police said Friday.

[WA, USA]
Rush Limbaugh Says Washington State May Be Recruiting Children Into "Transgenderism"
Limbaugh: "That Might Explain Why They Want To Start [Gender Expression Education] In Kindergarten"

[WA, USA]
Being Rachel: The Journey of a Transgender Child
The little girls are dressed up and made up, hair sprayed, curled and twirled into intricate patterns, playing models. All 15 of them sit closely together on the floor while older women sit and stand, checking themselves in the mirrors, last-minute fixes in preparation for their grand entrance.

[Brazil]
"Bangu's monster" beats 8-year-old son to death for being "too effeminate"
On the 17th February, Alex, a young boy just 8 years old, was brutally beaten by his father Alex André Moraes Soeiro, 34, on Vila Kennedy, in the west zone of Rio de Janeiro, Brasil. The motive? The child did not want to cut his hair to go to school.