[Brasil]
Travesti é assassinada com um tiro na cabeça na Vila Maringá
Crime foi na madrugada de sábado, após suposta discussão homofóbica . Vítima tinha 35 anos
Uma travesti foi assassinada, às 3h da madrugada de sábado, com um tiro na cabeça, na Vila Maringá, em Santa Maria. Segundo a ocorrência registrada, a vítima Dartagnan Vargas da Silva, tinha 35 anos.

[Europe]
Europe is changing how people talk about gender
Caitlyn Jenner may have given Americans a crash course in transgender acceptance. But progressive pockets of Europe are moving toward an even higher plane — embracing what advocates describe as a post-gender world that critics say is leaving no room for women to be women and men to be men.

[Europe]
TGEU Press Statement: ALL trans people are protected against discrimination says EU Commission
The European Commission has clarified that existent EU sex discrimination law should be interpreted as to protect all trans people against discrimination. So far, trans people are not directly mentioned in EU equality law, but the Court of Justice ruled in 1996 that the EU gender equality principle applies also to discrimination relating to gender reassignment. The European Commission now says in a new report that gender identity discrimination should be treated on equal footing.

[UK]
Manchester's Metrolink asking people if they are transgender before they can use Wi-Fi
Manchester's Metrolink is asking commuters whether they are transgender – when they are registering to use free Wi-Fi.

[UK]
NHS £350k sex swap splurge
The NHS has splashed out £345,000 for 31 sex swap operations to be carried out at a private hospital.

[UK]
Burton model wants to become a role model as she enters the first Miss Transgender UK
Some girls dream of a glitzy career and one Burton model is hoping to make this a reality when she enters the UKs first transgender beauty pageant.

[UK]
'Spousal veto' to be scrutinised by new equalities committee
A new Women and Equalities Committee is to look at the 'spousal veto', which affects married transgender people.
Transgender marriage scrutinised by MPs' new equalities committee

[Malta]
Malta's government is looking into banning harmful 'gay cure' therapy
The government in Malta may soon bring forward legislation to ban the controversial practice of 'gay cure' therapy.

[Israel]
Tel Aviv Pride parade takes off with 180,000 partygoers
Almost 200,000 revellers from around the world attended the Tel Aviv festival

[Egypt]
Transgender people are at the center of a brutal crackdown on LGBT Egyptians
Yara perches on the edge of her wooden chair in a bar in downtown Cairo, occasionally waving to other regulars. This neighborhood is something of a meeting point for Egypt's embattled LGBT community.


[Namibia]
Trans-woman living her life
Even though Andile Sidman was born a man, she knew she was trapped in the wrong body since the tender age of four and intended to make it right when she grew up.

[Pakistan]
Transgender persons in jail
It is a crass abuse of power to ridicule someone for what they can't control, to strip them of dignity because their bodies are 'different'. In the case of Pakistan, we wish it were possible to say that transgender people are discriminated against because the tyranny of heteronormativity is rife. But heteronormal people include women; and in this country, the normal is always a brown, healthy, cisgender man.

[India]
Same old question of transgender students in new admission session
While many colleges have a separate column for the third gender in the application forms, they lack facilities like toilets.

[Hong Kong]
Transgender woman takes Hong Kong police, prison officers to court over all-men detention ordeal
Police and prison officers are accused of treating Filpina as a man during a seven-month ordeal

[Taiwan]
Taiwan's judiciary make it undeserving of reputation as Asia's most gay-friendly county
Four more anti-gay justices are appointed to Constitutional Court

[Australia]
Second man charged over alleged Sydney bashing of transgender musician
A second man has been charged over the alleged bashing of transgender musician Stephanie McCarthy at a hotel in Sydney's inner west.
Two charged with Sydney bashing of trans* woman

[Australia]
Transgender 'Against Me!' fan attacked at gig as band perform pro-trans song
A woman was attacked for being trans at an Against Me! gig – as the band performed a song about being transgender.

[Australia]
Perth transgender clinic sees 26 children a year
The equivalent of one WA schoolchild a fortnight is being referred to the state's clinic for transgender young people.

[Australia]
Transgender reform plea
A southern Tasmanian woman has called upon Attorney-General Vanessa Goodwin to lead the nation in showing support for transgender and intersex communities by instigating state-based legislative reform to allow for their needs.

[Australia]
Children as young as 12 seek sex change surgery on the Gold Coast
Gold Coast children as young as 12 are considering transgender surgery, sparking calls for the return of a specialised sexual health ­clinic in the city.
Aussie kids as young as TWELVE seeking gender reassignment following Caitlyn Jenner's decision to live as a woman

[Canada]
Let son choose his own gender, judge tells battling Halton parents
A judge has ordered the parents of a kindergartener to allow their son to pick his own clothes after his gender identity became the flashpoint of a bitter custody fight.

[Canada]
Manitoba funding for transition services will save lives, says transgender man
Transgender Health Program at Klinic Community Health Centre remains 1 of only a few in Canada

[USA]
Yes, It's A Problem: 3 Transgender Discrimination Complaints Filed This Week
Democrats in Congress are expected to introduce legislation this year that would create nationwide nondiscrimination protections for LGBT people in employment, housing, education, credit, and public accommodations. Conservatives have opposed such protections in the past by claiming that they are "special" (i.e., that the LGBT community is undeserving of them), that the resulting lawsuits would be frivolous, or that the provisions are simply unnecessary because discrimination isn't taking place. This week, three different complaints were filed alleging discrimination against transgender people, reinforcing the reality that these laws are very much needed.

[USA]
Transgender Transitions More Complicated For Those Living In Rural Areas
Quite a bit of the reaction to Caitlyn Jenner coming out as a transgender woman has been positive. This represents how ideas about gender and identity are changing in America. But when it comes to rural communities, it can be more complicated for people who's gender identity don't align with their biological sex.

[CA, USA]
Do Black Trans Lives Matter to the Justice System?
A new documentary about the life and death of Shelly Hilliard reminds us of how often black trans women are seen as expendable.

[CO, USA]
Becoming Patricia: A combat veteran's story of transgender life in the Army
Staff Sgt. King works in the headquarters of Fort Carson's 4th Infantry Division.
A three-tour veteran of Afghanistan combat, King is fighting a different battle now.

[NY, USA]
Transgender supporters rally for changes to Nassau's Human Rights Law
Avery Brogan, a graduating senior at Long Beach High School, got a lot of love and support from his family and friends when he came out as transgender about four years ago.

[OR, USA]
Portland Trans March: Celebrating 'what makes us unique'
Chants of "Trans Pride" and "Black Trans Lives Matter" rose above the city's buzz as transgender people and allies took to the streets Saturday with signs, flags and a commanding megaphone.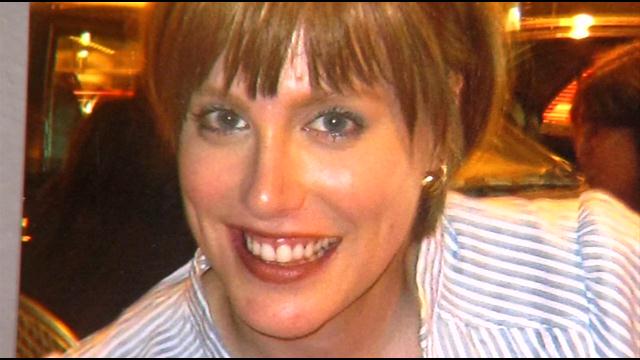 [WI, USA]
Transgender MPS teacher commits suicide after bullying complaints allegedly ignored
It's not easy for Jill Greinke to be in the room decorated by her late 37-year-old daughter Karis Anne Ross.
But Greinke said workplace bullying was too much for her transgender daughter to handle. Karis committed suicide in November 2014 and left a suicide note, saying the bullying had happened for 10 years, while teaching at German Immersion School.
"I'm still not over her death by any means, so it hurts," she said. "She was my hero. She was extremely authentic."
Bullying: An Open Letter to the Superintendent of Milwaukee Public Schools
Wisc. Trans Teacher Dies by Suicide After Being Bullied for 10 Years