[Brasil]
TV brasileira ganha primeira repórter transexual em programa feminino
Pela primeira vez na história da televisão brasileira uma transexual se tornou repórter de um programa feminino. No programa Mulheres (TV Gazeta), a modelo mineira Carol Marra se destacou em um quadro e foi convidada para desenvolver reportagens especiais sobre cultura, gastronomia e, claro, moda.

[UK]
NHS launches 'diversity week' with transgender art
Hundreds of managers and front line workers are due to attend conferences and workshops on equality and diversity this week.

[France]
Youngest director brings Cannes bold sex-change drama
The youngest director in the Cannes selection, 23-year-old Canadian Xavier Dolan wades into brave territory with "Laurence Anyways," about a man going through a sex change with his girlfriend's help.
Cannes Review: Xavier Dolan's 'Laurence Anyways' Is A Spirited But Self-Indulgent Mess

[India]
HIV programmes for MSM and transgendered people gradually being scaled up in India
Rupali always felt she was different. Born as a boy in India, she liked wearing girls' clothes and finally at the age of 20, decided to disclose to her family her gender orientation. She declared she wanted to live as a woman.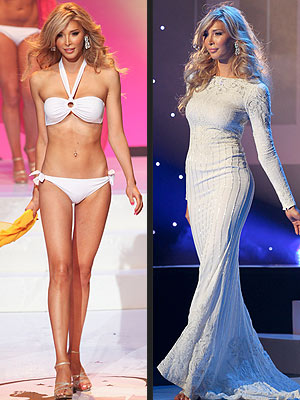 [Canadá]
Jenna Talackova é uma das miss simpatia
Jenna Talackova, a primeiríssima candidata transexual ao título de Miss Universe Canada, chegou até às 12 semi-finalistas e foi uma das quatro mulheres que partilharam o título de Miss Simpatia.
La concursante transexual de Miss Universo se va sin la corona
Transgendered contestant Jenna Talackova cracks top 12 at Miss Universe Canada pageant
Transgender Miss Universe Canada contestant loses
Transgender Jenna a winner in a way
Transgender contestant eliminated from pageant
Transgender Miss Universe Canada contestant falls short of title
[Commentary] Bravo, Jenna Talackova!
[Commentary] You're Still A Winner In Our Eyes, Jenna
Candidata transexual perde concurso de Miss Universo Canadá

[USA]
Justice Department implements LGBT inclusive prisoner protectionsObama Administration announces new rules to protect all prisoners

[USA]
Transgender at five
Kathryn wanted pants. And short hair. Then trucks and swords.
Her parents, Jean and Stephen, were fine with their toddler's embrace of all things boy. They've both been school teachers and coaches in Maryland and are pretty immune to the quirky stuff that kids do.

[USA]
Drug treatments for transgender kids pose difficult choices for parents, doctors
While no one knows how many American children have gender identity disorder, increasing numbers are being treated for a condition long ignored or denied by parents and pediatricians.

[MN, USA]
Campaign to free CeCe McDonald continues
The second-degree murder trial of Chrishaun "CeCe" McDonald in Minneapolis started April 30 and ended May 2. McDonald's situation highlights the anti-transgender bigotry and racism rampant in society, as well as the inability of the "justice" system to mete out justice for the oppressed.

[Mexico]
Exigen que asesinatos de mujeres transgénero sean tipificados como feminicidios
Grupos a favor de la diversidad sexual exigieron aquí que el asesinato de mujeres transgénero sea tipificado como feminicidio.

[El Salvador]
Transexuales salvadoreños reclaman políticas públicas
Unos 200 miembros de la denominada Red de Organizaciones Trans de El Salvador (REDTRANSAL), se manifestaron el sábado para denunciar la "discriminación" y para reclamar al gobierno políticas públicas que garanticen la "diversidad sexual".

[Argentina]
El Fin del tercer género y un debate para la era del pleno derecho
La sanción de la ley de identidad de género el pasado 9 de mayo en el Senado de la Nación, fue celebrada por los militantes de la diversidad como un punto de inflexión que abre un panorama de inclusión y de plenos derechos "para una minoría ignorada hasta ahora, invisibilizada y acallada", según definió Laura Bronzino, referente de la Asociación de lesbianas, gays, bisexuales y transexuales (LGBT) Misiones.