[UK] [Commentary]
Radical feminists are acting like a cult
The banning of trans people from RadFem2012 is just one of the disturbing aspects of this monolithic conference
[Commentary] Ovaries Before Brovaries
[Commentary] Sex Segregation and Hypocrisy in the Transgender Community
[Commentary] Equality for... Me and my friend only
[Commentary] A BIT OF CONTEXT

[Moldova]
Gays still second class in new Moldova equality law
Moldovan Parliament's new law on ensuring equality has prompted mixed reactions


[Thailand]
Transgender diva seeks political office
Consider Yollada "Nok" Suanyot among the more unique challenges for campaign strategists. After all, the public is seldom presented with a male-born political candidate who was famously arrested as a teen for using a fake ID to enter — and win — women's beauty pageants.
(Photo: Yollada "Nok" Suanyot at a press conference. She released this picture of herself on Hi5, a social media network popular in Asia.)

[Indonesia/USA]
Tales of the Waria: Inside Indonesia's Third-Gender Community
This past March the Associated Press broke an unexpected story concerning Barack Obama's childhood in Indonesia. Apparently, as a young boy growing up in Jakarta, Obama's care had been entrusted to a transgender woman named Evie. American readers were shocked. What were the chances of the president having a transgender nanny -- and in Indonesia, of all places? Having worked closely with the transgender community in Indonesia for the past several years, I can say: actually, not that bad.


[Canada]
Strong woman: Surgery leads to 'rebirth'
Shandi Strong prefers to focus on everything she has gained — not lost.
Though no one would blame her if she did dwell, since the list of what she lost is long: her marriage, her children and her job.
But what has she gained?
For Strong, that can be summed up with one word: rebirth.

[Canada] [Commentary]
Miss Universe and the politics of transgender beauty
Miss Universe: A laudable honorific. Mistress of not just our lowly solar system, but intergalactically so, outranking even Miss Whirlpool Galaxy and Miss Omega Centurai. Reigning over the totality of matter and energy, Miss Universe reaches across the darkness to gather stars for her astronomical tiara.

[USA] [Commentary]
Can Children Know, At Age 2, They Were Born The 'Wrong Sex'?
Kathryn's Dad thought she was going through a tomboy phase. Kathryn's Mom suspected it might be something more. From the age of two onwards, Kathryn herself was utterly certain: "I am a boy," the child insisted.

[USA] [Commentary]
Peter LaBarbera Pledges to Forever Fight the 'Hydra-Headed Monster of the Homosexual/Transsexual Lobby'
Americans For Truth About Homosexuality president Peter LaBarbera is chairing a panel at the World Congress of Families in Madrid, Spain, where he is warning members that the United States has become a "force for immorality, abortion and perversion" and is empowering the "hydra-headed monster of the Homosexual/Transsexual Lobby" through television shows like Glee. He even retold a story of a man who "said good-bye to the homosexual 'deathstyle'" and became "miraculously free of AIDS" but lamented that others will be swept up by the "barrage of pro-homosexual propaganda emanating from Hollywood and the media":

[AR, USA]
Victory for Transgender Woman at University of Arkansas
After the Department of Justice applied pressure, the University of Arkansas-Fort Smith will now allow a transgender woman to use women's restrooms.
Victory for transgender students over Arkansas University toilet facilities
Student Successfully Changes Transgender Policy at University of Arkansas-Fort Smith
U.S. Dept. of Justice Tells Ark. University to Allow Transwoman to Use Bathroom
DOJ denies requiring male entry to female bathroom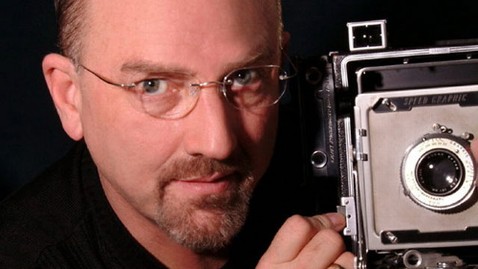 [CO, USA]
Man Admitted to Hospital for Kidney Stone, Discovers He's a Woman
A Colorado man who was admitted to the hospital for a kidney stone received surprising news when the nurse came back with test results revealing he was actually a woman.
Denver photographer Steve Crecelius said he's felt a little different all his life.

[DC, USA]
D.C. cop charged with shooting at trans women denied release
An off-duty D.C. police officer who was arrested last August for allegedly firing his service revolver into a car in which three transgender women and two male friends were seated was ordered held in jail on Thursday while he awaits trial.


[NC, USA]
Ready, set, DRAG!
If you're a NASCAR fan, this may not be the drag race you were looking for, but, oh what fun it was! Teams of four gathered at Hartigan's Irish Pub to take part in the 3rd Annual Queen City Drag Race on May 12. The event is an annual fundraiser that benefits the Cystic Fibrosis Foundation, as well as other charities selected by the contestants.
Drag resurrected
Drag, not just for queens anymore
[Commentary] Is drag still a relevant and vital part of the LGBT community?

[NJ, USA]
Accused killer tells court he had no idea victim was transgender N.J. woman
A 25-year-old man on trial for murder and bias intimidation testified today that when Victoria Carmen White was killed, he had no idea she was a transgender female and had no reason to harm her.
Newark man found not guilty in killing of Maplewood transgender woman
Call To Action: Racial Justice Groups Should Denounce The 'Not Guilty' Ruling of African American Woman Victoria White's Murderer
[Commentary] Alrashim Chambers Trial-WTF? Chambers Acquitted

[OK, USA]
EEOC Investigation involving transgender Oklahoman
One Oklahoman believes she was discriminated against because of her sexuality and was fired when people found out she was really a man.
"Other people judge me before they even know me," Shartell said.
At first Shartell did not want to show her face on camera.
She's a man who looks and lives like a woman and says when people at work found out she was a man, she lost her job.
Now, she is revealing who she is and her story.

[PA, USA]
11th annual trans conference grows in scope and size
The Philadelphia Trans-Health Conference returns next week with a broad spectrum of offerings for personal and community exploration.
The 11th annual PTHC will run May 31-June 2 at the Pennsylvania Convention Center, with more than 200 panel discussions and workshops.

[PA, USA]
New regs seek to combat prison rape
The U.S. Department of Justice last week issued regulations to strengthen the implementation of a law that seeks to alleviate sexual victimization in the nation's prisons.

[Argentina]
El Gobierno Nacional promulgó la Ley de Identidad de Género
El Gobierno promulgó, mediante un decreto, la Ley de Identidad de Género. La norma establece que toda persona "tiene derecho al reconocimiento de su identidad de género tal como la siente", corresponda o no con "el sexo asignado al nacer".